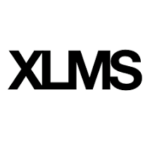 XLMS
XLMS limited, 4/F, Unit E, 6-12 Wing Kut St, Central
About XLMS

XLMS are Architects and Builders operating within the fields of architecture, interior design and construction management. The team is united by the desire to create innovative design solutions, underpinned by commercial and local understanding.

XLMS provides Design and Build turn-key solutions. XLMS is proficient in the execution of pre-design or design and build projects. Our extensive experience covers all types of construction services in diverse projects. Our wide-ranging design experience in retail, hospitality, workplace and luxury living allows us to develop the client's vision into environmentally sound and workable schemes.

XLMS are architects and builders with in-house capabilities to develop the project from the concept through construction to successful completion. We are uniquely positioned to transform great ideas into innovative solutions that exceed our client's expectations.

XLMS undertakes projects based on clients' requirements and specifications. Leveraging our internal competencies and experiences we streamline the projects' cost and provide value-engineered design. Cost, quality, safety and timely schedule are the benchmarks of our successful project.
Frequently Asked Questions

CHECK OUT THESE SIMILAR FIRMS