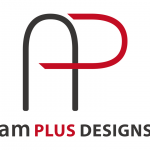 Rating

Reviews (11)

100.0% of this firm's reviews are verified with a signed renovation contract
Would recommend Am Plus to those looking for a personalized Japanese-style home.

Reviewed by Adrian S・Submitted 13 Oct 2022・ Project completed Jan 2022・Designer Andrew Lam, Gary Chan and the team

We are pleased with the outcome of the project - in addition to the lovely Japanese design of the Am Plus team (Andrew, Gary and others), they are highly accomodative to our inputs along the design process and each iteration we saw is one that is more personalized to our liking and practical needs than the previous. We also appreciate the level of communication throughout the process, which kept us abreast of the latest project status and alleviated our anxiety induced by the pandemic-related delay. Our flat looks pretty much exactly like the CG illustrations - kudos to the workmanship and project management. The follow through after the project completion is also commendable - the Am Plus team proactive conducted a thorough inspection on our flat for spotting defects (mostly minor in nature thanks to the good workmanship and materials used) and swiftly fixed them. All in all, we are happy with the overall experience and would recommend Am Plus to those looking for a personalized Japanese-style home.

Reviewed by Winnie Chan・Submitted 24 Apr 2021・ Project completed Jan 2021・Designer Andrew and Hades

已入伙數月,家中一切的設計都相當配合日常生活習慣,雖然從三房單位搬至一房單位,但也沒有覺得不適應,仍有很多儲物空間,空間感亦不會覺得太侷促。 比對了數間設計公司,最後選擇了AM PLUS,即使在未簽定設計合約前,Andrew的團隊在頭幾次會面時已認真準備大量資料,並用心聆聽我們的需求,盡量把我們的想法融入設計中,令我們感受到他們的誠意和認真。 在準備工程及工程期間,Hades及另一位負責工程的同事Tony亦細心及有交帶,基本上在施工階段我們亦無需要作太大跟進,亦甚少需現場監督。而工程的預算和原先擬定的差距亦不太大。 工程的造工及物料亦都十分講究,家人/朋友都讚手工及用料好,我們特意安排除甲醛,但原來工程完結後的甲醛指數亦相當低,反映材料及施工物質亦相當高質。 若你是沒有主見的人,AM PLUS可以給你設計一個符合你生活習慣的家,若你是有自己想法的人,AM PLUS會把你的想法實現出來。最後完工和設計圖亦十分相近。 ========================= 附上生活照參考。 由於我們是長廳設計,實在不怎麼好「擺位」,於是在大門旁設計了小儲物室及全屋地台增加儲物空間。 小儲物室上的小氣窗更能打開,小儲物室旁設有日式風格的玄關位。 因房間細小,做了玻璃窗,增加整體空間感。 由於使用短投影機,設計師細心選了較淨色無紋的牆紙方便投影。 全屋以暖木色為主,主調為日式簡約風。

Detail-minded and wonderful communications

Reviewed by Terri・Submitted 5 Jan 2021・ Project completed Jan 2020・Designer Andrew and Jason

The team, including Andrew, Jason, Shirla and Tony, has been extremely detail-minded and superb in our day to day communications. The project was completed wonderfully and exceeded our expectation

About am PLUS Designs Limited

Founded in 2014 by Andrew Lam and Nestor Yeung, am PLUS is a Hong Kong-based award-winning interior design practice. We work across residential, commercial and hospitality projects in Hong Kong, China, Taiwan and Japan.

We are dedicated to transforming your ideas into a meaningful and unique home that better enhances the everyday. We aim to create interiors that are focused not only on aesthetic enhancement and practicality but also on their sustainability. Delivering work that goes above and beyond client expectations is the core value that we've upheld.

By listening to you, and understanding your needs, we will create an innovative, quality interior solution that is crafted, focused and enduring.
Frequently Asked Questions

CHECK OUT THESE SIMILAR FIRMS