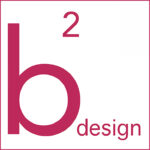 B Squared Design
Remex Centre, 20/F, #2011, 42 Wong Chuk Hang Road, Wong Chuk Hang, Hong Kong
Rating

Reviews (4)

0.0% of this firm's reviews are verified with a signed renovation contract
Our tired looking living room and dining room were completely transformed, and we love it!

Reviewed by Danielle Joli Roman・Submitted 11 Jul 2023・Designer Britta Butler

With working from home, we wanted to achieve a certain feeling, and Britta and her team were able to bring that to life. Not only is the design amazing, but practical for a large family with kids and pets. The service was excellent, great level of communications - we would highly recommend, and will be asking them to help us with the rest of the house!

Britta is the best combination of creative and organized.

Reviewed by Casey・Submitted 11 Jul 2023・Designer Britta Butler

She helped us maximize our space and achieve outcomes that I didn't think were possible and that looked great. She has impeccable standards for her work and is also so easy and fun to work with. I would recommend her to anyone!

I would work with Britta and her team a million times over!

Reviewed by Tarynn Hatton Jones・Submitted 11 Jul 2023・Designer Britta Butler

As a furniture sourcing agent, I work with many interior designers, architects, stylists and staging professionals, and I am yet to work with a more professional team. Britta and her B Squared team are meticulous about each design, regardless of size. Each piece is clear, well thought out, and contains sufficient information, which is precisely what I need to execute the production side flawlessly.

About B Squared Design

B Squared Design is a full-service residential interior design studio based in Hong Kong since 2015 with clients worldwide. Our team creates thoughtfully designed spaces that are unique, inviting, and luxurious. Your finished space will reflect you, but all the heavy lifting (planning, ordering, scheduling, installing, construction) will be taken care of by us. We pride ourselves on having long-standing relationships with experienced contractors and carefully vetted factories that produce only the highest quality furniture. From concept to completion, our full-service interior design process transforms your home into a cohesive, intentional, thoughtfully designed abode that you will love.

Awards:
2023 Luxury Lifestyle Awards Best Luxury Apartment Interior Design
2023 Expat Living Readers' Choice Gold Award
2023 Arch Design Award: Bronze Winner
2022 Home Journal Best Designers' Award
2022 Expat Living Readers' Choice Gold Award
2021 Expat Living Readers' Choice Silver Award
2019 Hong Kong Living Influencer Award: Britta Butler Design Director
2018 REA Group Interior Inaugural Interior Design Award
Frequently Asked Questions

CHECK OUT THESE SIMILAR FIRMS