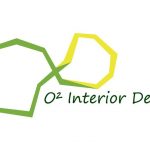 O-square Interior Design
6/F., Kimberley Plaza, 45-47 Kimberley Road, Tsim Sha Tsui, Hong Kong
About O-square Interior Design

O-square Interior Design Limited is a company providing professional interior design and contracting services. We work closely with clients, understanding their needs and lifestyle. Create a unique interior by combining design elements and functionality. We want to realize a space that our clients and we have planned together.

Our work process starts with understanding the client's needs and preferences. We will then create a layout plan showing how the space is organized to fit your requirements. The next stage is a set of 3D drawings with material sample to give you a better picture of the design. After confirming the design, we will proceed with a full set drawing which goes into all details of the design. When the construction starts, we will monitor on-site work regularly, promising the quality of the construction is as expected.

Our service covers residential, restaurant, office, retail and medical clinic.
Frequently Asked Questions

CHECK OUT THESE SIMILAR FIRMS