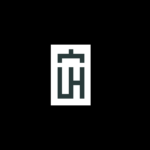 Leehar Home
Leehar Home Ltd (LH Ltd), Unit 15A, 235 Wing Lok St, Sheung Wan, Hong Kong
Rating

Reviews (3)

100.0% of this firm's reviews are verified with a signed renovation contract
Very happy to recommend Lehar Home

Reviewed by Perry Macklin・Submitted 29 Dec 2020・ Project completed Jan 2020・Designer Ronny Lehar

We are very happy with the end result of our complete tear down and reno, all work carried out by LH. We were given good suggestions throughout the build and our individual bespoke requests were all resolved to great affect with good support during, and post, build. There were of course issues as there always will be and also delays due to the protests at the time which were generally unavoidable. Good communication helped us manage situations as they arose through to a great final product. Very happy to recommend Lehar Home

1850 SF Scandinavian design 3 Bed/ 3 Bath gut renovation with open plan kitchen

Reviewed by Weng Yee Chin・Submitted 3 Jun 2019・ Project completed Jan 2019・Designer Nirender (Ronny) Leehar

We engaged Ronny and his team at Leehar Homes to do a gut renovation of an 1850SF flat after seeing some of his other projects on Houzz. Our instructions were that we wanted a minimalist 'Scandinavian' look with an open floor plan to maximize the space efficiency and sea views. Ronny's design team (Yuki, Giselle and Nurdin) guided us right through from concept development, to color palates and helping us to choose materials. Nurdin's 3D rendering images were very accurate and gave us a real impression of what the home would look like in the end. Unbelievably, the actual finished product was even more impressive than the artists renderings. There were a number of challenges which arose (2 typhoons, building noise curfiews, window approvals) which delayed construction by 1 month, but the team knew we were working to a deadline, and worked hard, through the Christmas and New Year holidays to ensure we were able to move in before our lease expired. Final costs were almost exactly what was originally quoted (i.e. there were no hidden extras), and 'after-sales' service has been efficient.

Reviewed by Lily Lock・Submitted 30 May 2019・ Project completed Jan 2018・Designer Ronny Leehar

I can't praise highly enough. We had to manage the bulk of the design and renovation from overseas (we are based in San Francisco). This wasn't our first renovation in Hong Kong, so we knew there is always challenges thrown up during the demolition and build. Leehar handles these well and agreed to costs increase upfront so we always had a clear understanding of the final bill. The workman ship was excellent. What stood them apartment from our previous experiences was there after sales service. The seemed to take as much pride in there design as we did! They did run slightly late, but we had some challenge due to a leaking communal roof to resolve so this wasn't entirely their fault. Would highly recommend.

About Leehar Home

A true design & build firm, with in-house tradesmen being an integral part of our design team. Complete professional full-makeover specialist in Hong Kong, with all the required departments under one roof: Design, Architectural & Structural, Construction & Maintenance-Services. Combining extremely experienced builders & designers, with talents from 5 continents make up our renowned & well-respected group. Communication, teamwork, build quality & uniqueness are LH's trademarks.
Frequently Asked Questions

CHECK OUT THESE SIMILAR FIRMS