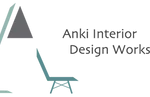 Anki Law Interior Design Workshop
13/F, On Dak Industrial Building,2 Wah Sing Street, Kwai Chung, Hong Kong
Rating

Reviews (1)

100.0% of this firm's reviews are verified with a signed renovation contract
Reviewed by Treena Li・Submitted 6 Dec 2018・ Project completed Jan 2018・Designer Anki

工作態度良好,善於溝通,明白客人需要 報更快速,服裝質素佳,施工質素良好 可以改進的地方是加快工程時間,避免過長

About Anki Law Interior Design Workshop

Anki Law Design was founded in 2009 by Anki.

With extensive experience in the industry for over a decade, Anki Law Design is staffed entirely by fully trained and passionate interior designers, building a team of professionals with harmonious and seamless teamwork.

Our team emphasizes on the natural texture of our carefully selected materials, utilizing immersive and engaging lighting to compliment each delicate piece for our interior designs, giving every client a sense of 'specialness' and 'uniqueness'.
Frequently Asked Questions

CHECK OUT THESE SIMILAR FIRMS