How to design for a 500 sqft home? 5 Exquisite Small Home Designs
21 Sep 2023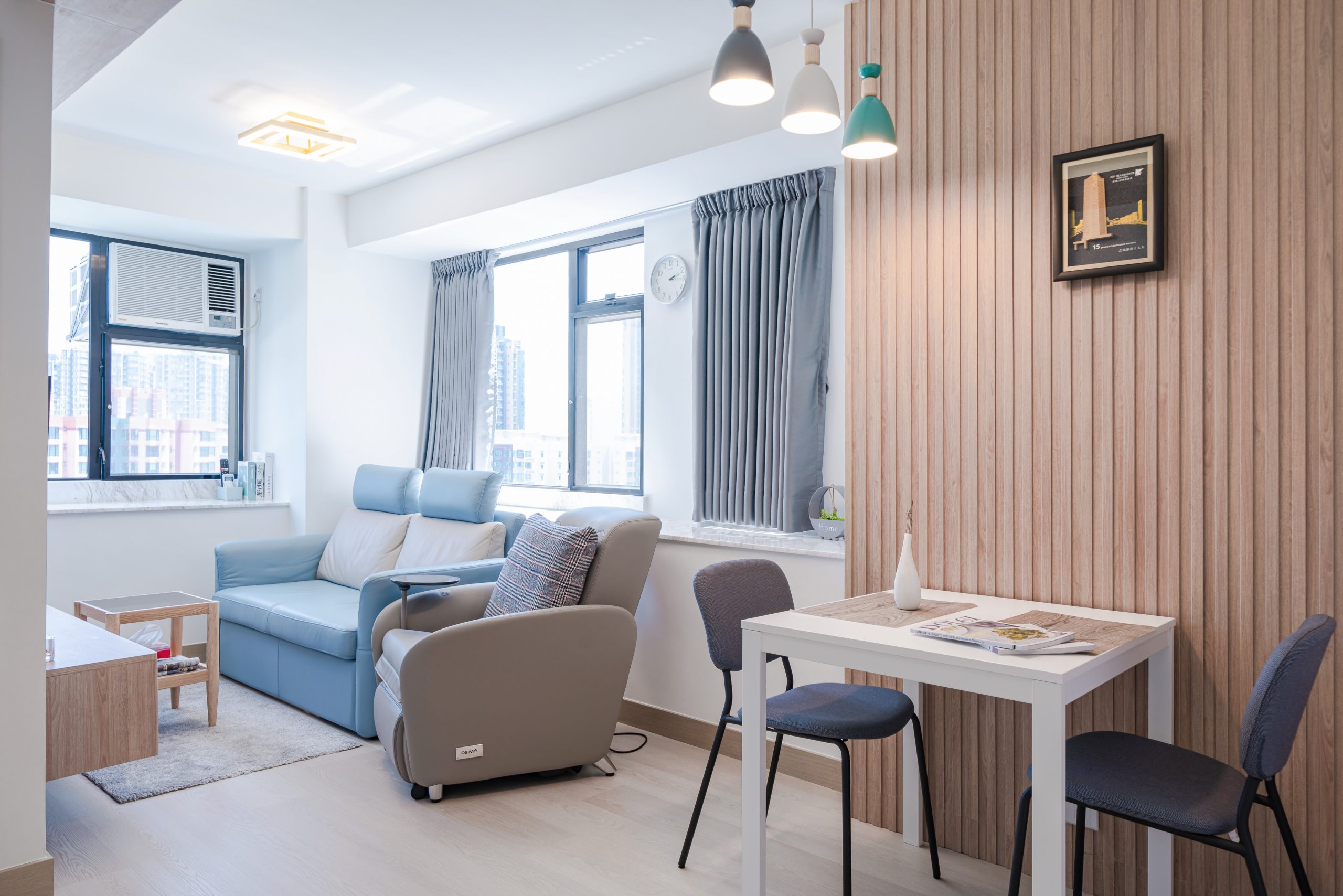 Designed by︰X Ka Design
Living in a densely populated city like Hong Kong, it can be quite challenging to have an ideal living space. In a small 500-square-foot home, striking a balance between functionality and style becomes a true test for interior designers. In this case, Designpedia has selected 5 different styles of small home designs, showcasing design techniques that are worth considering and potentially implementing in your own small home. Let's explore these designs and see if they can be utilized in your cozy abode!


1.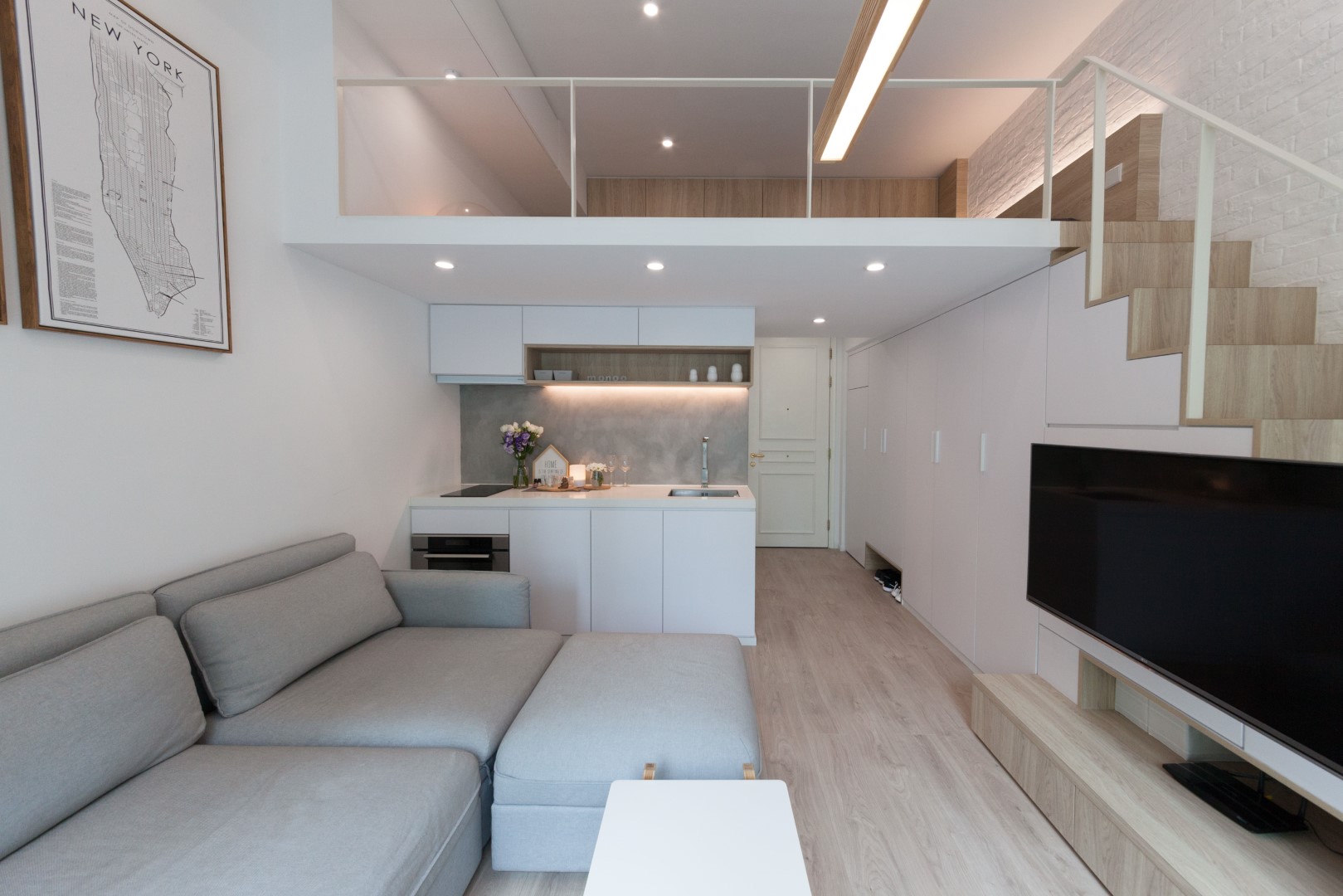 Even though this unit is only a little over 400 square feet, the designer has made perfect use of the high ceiling to create a duplex design, effectively doubling the living space. The upper level houses the bedroom, providing the homeowner with increased privacy. By utilizing a combination of white and light wood grain, the minimalist design imbues the home with a serene and comfortable atmosphere while visually creating a sense of spaciousness.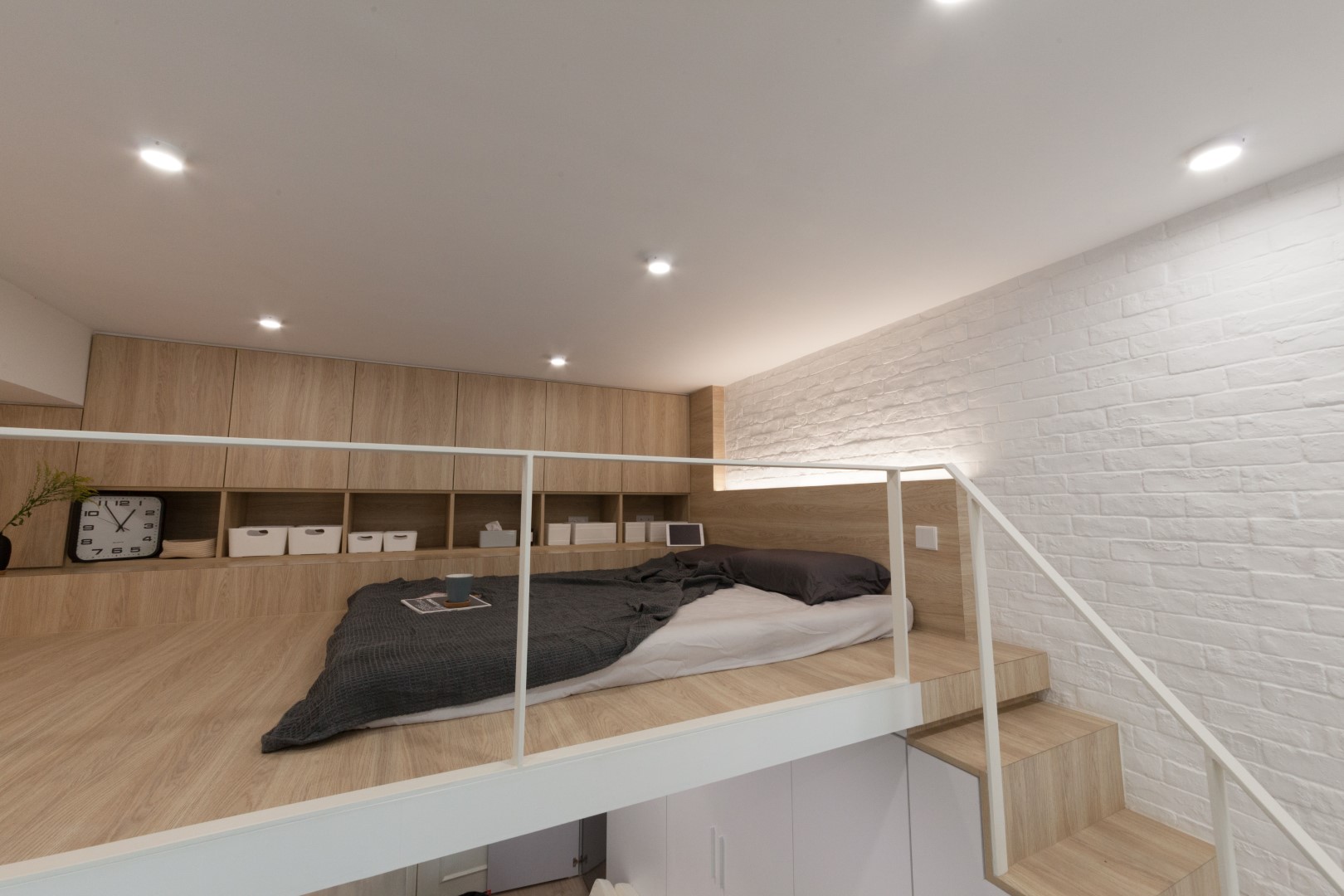 Interior Designer︰monoo interior
Location︰The Hermitage
Size︰443 sqft
2.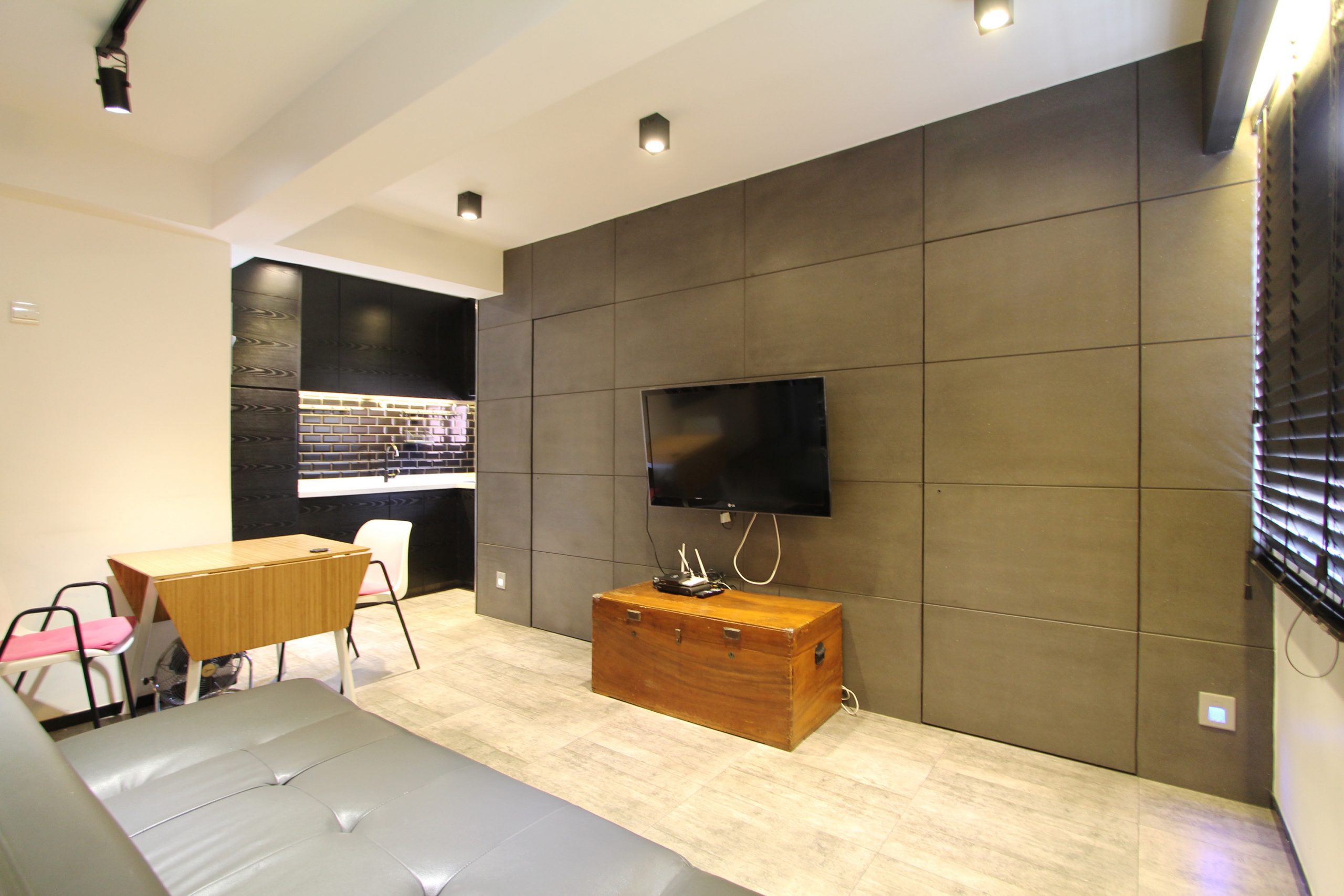 This small home combines modern and industrial styles, skillfully incorporating different textures to create a rugged yet comfortable effect. The semi-open design reduces the feeling of confinement and allows for more flexible use of space. The combination of wooden and concrete walls, along with vibrant leather furnishings, adds a lively touch to the industrial aesthetic.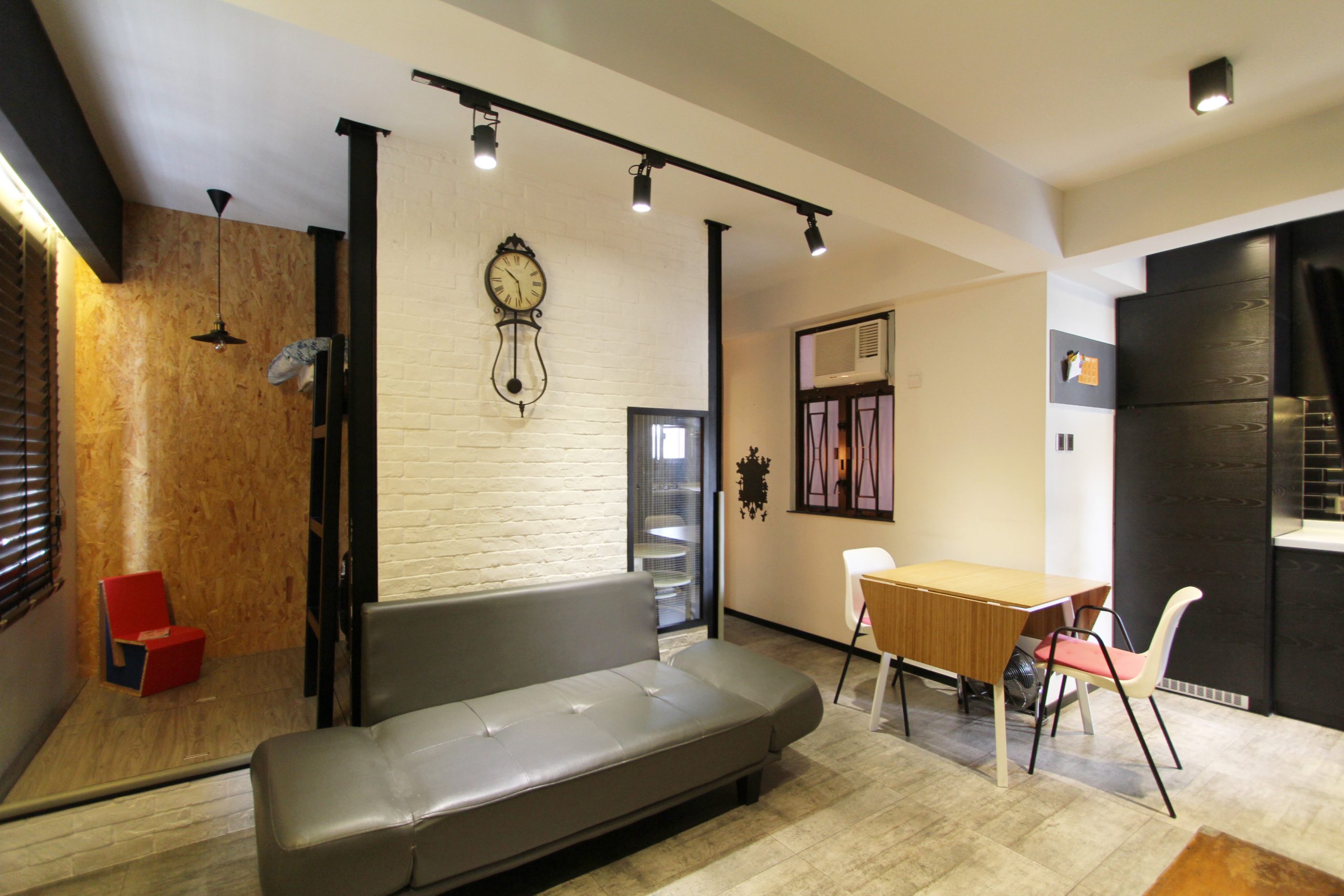 Interior Designer︰Synergy
Location︰Fook Wan Mansion
Size︰468 sqft
3.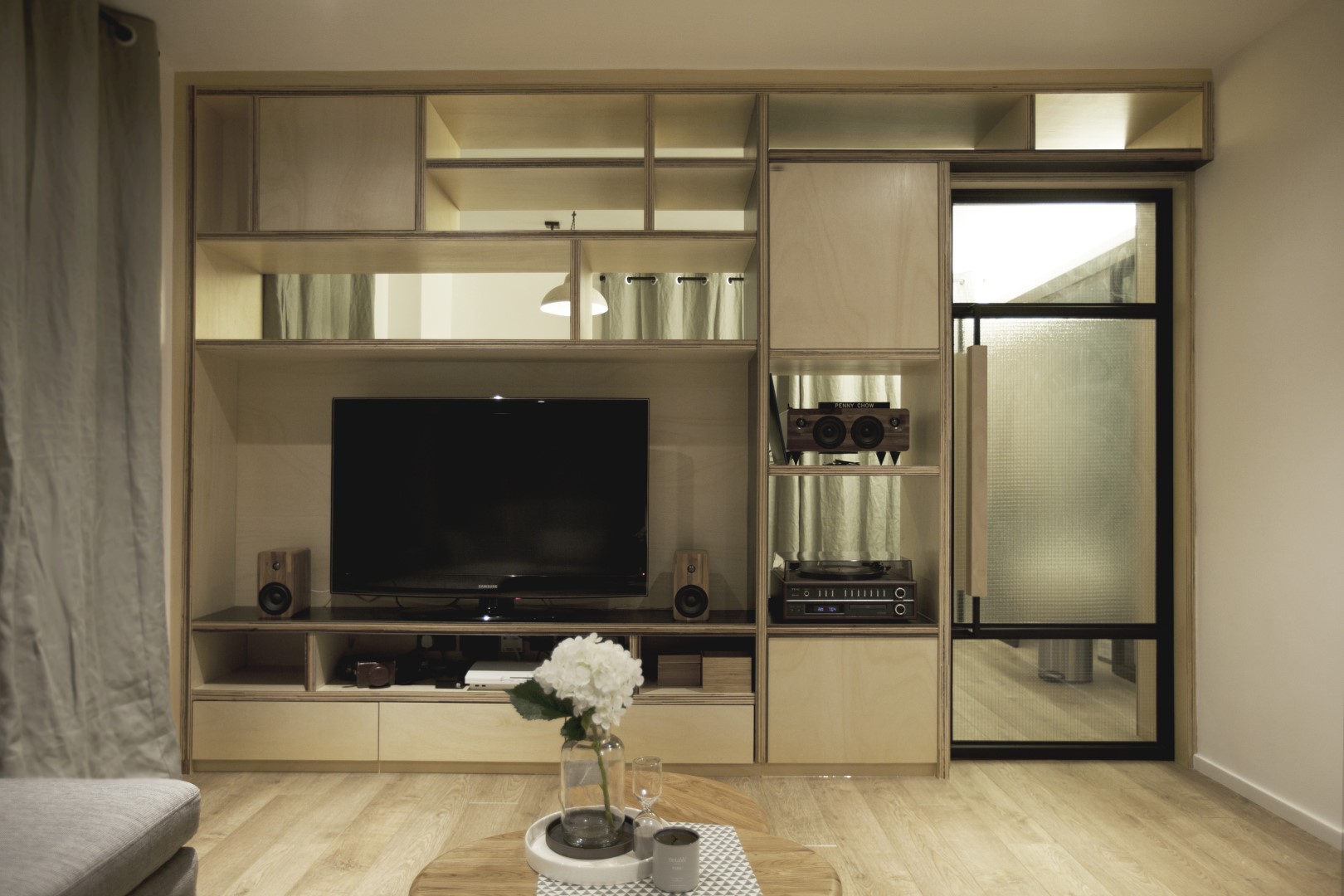 In this cozy and casual Scandinavian-style home, the designer has utilized built-in wall cabinets to create additional storage space, ensuring that even a small dwelling can be well-organized. The combination of light wood grain and gray tones creates a soft and rustic ambiance, allowing the homeowner to instantly unwind from the pressures of the day.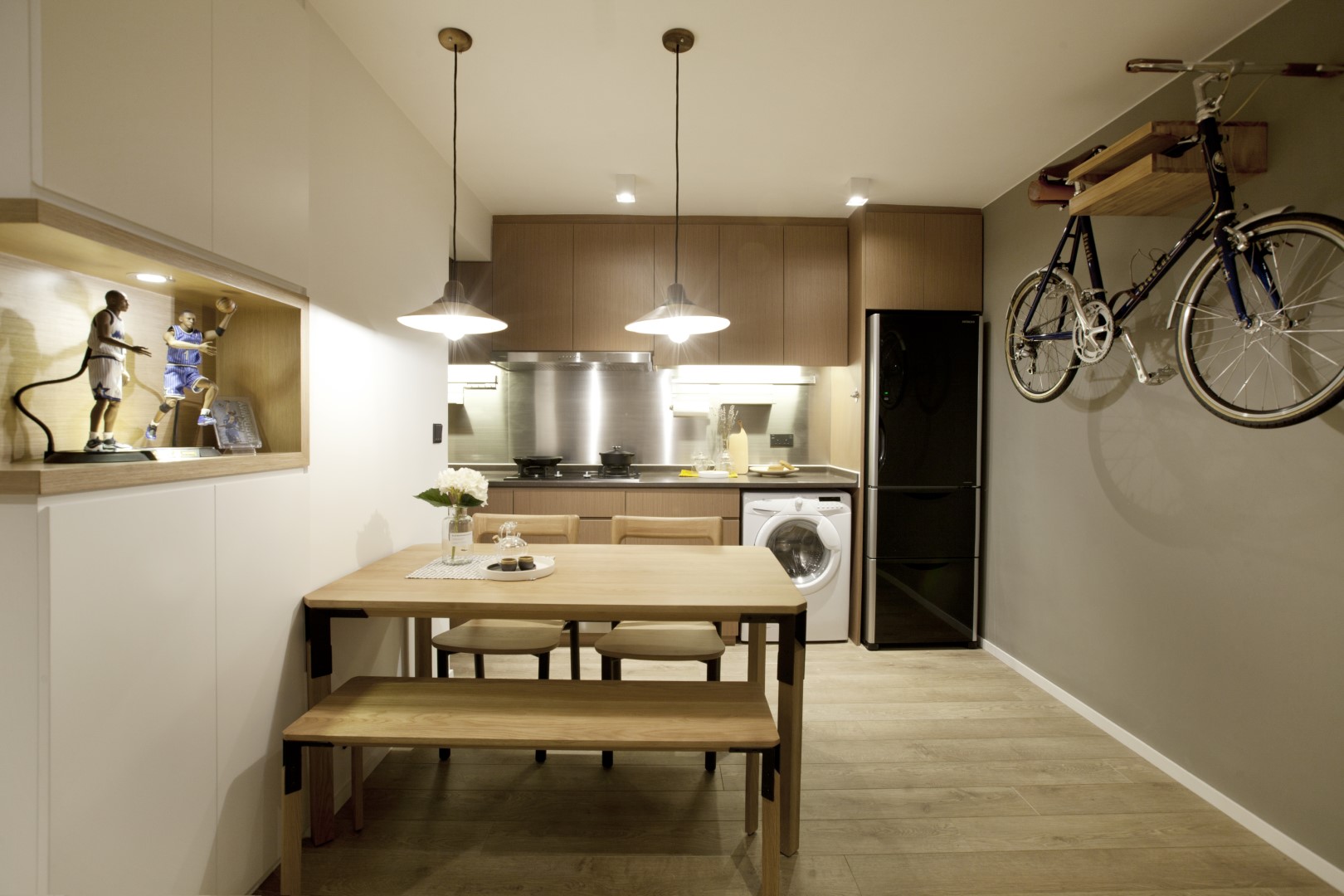 Interior Designer︰wonderwonder
Location︰Tai Koo Shing
Size︰450 sqft
4.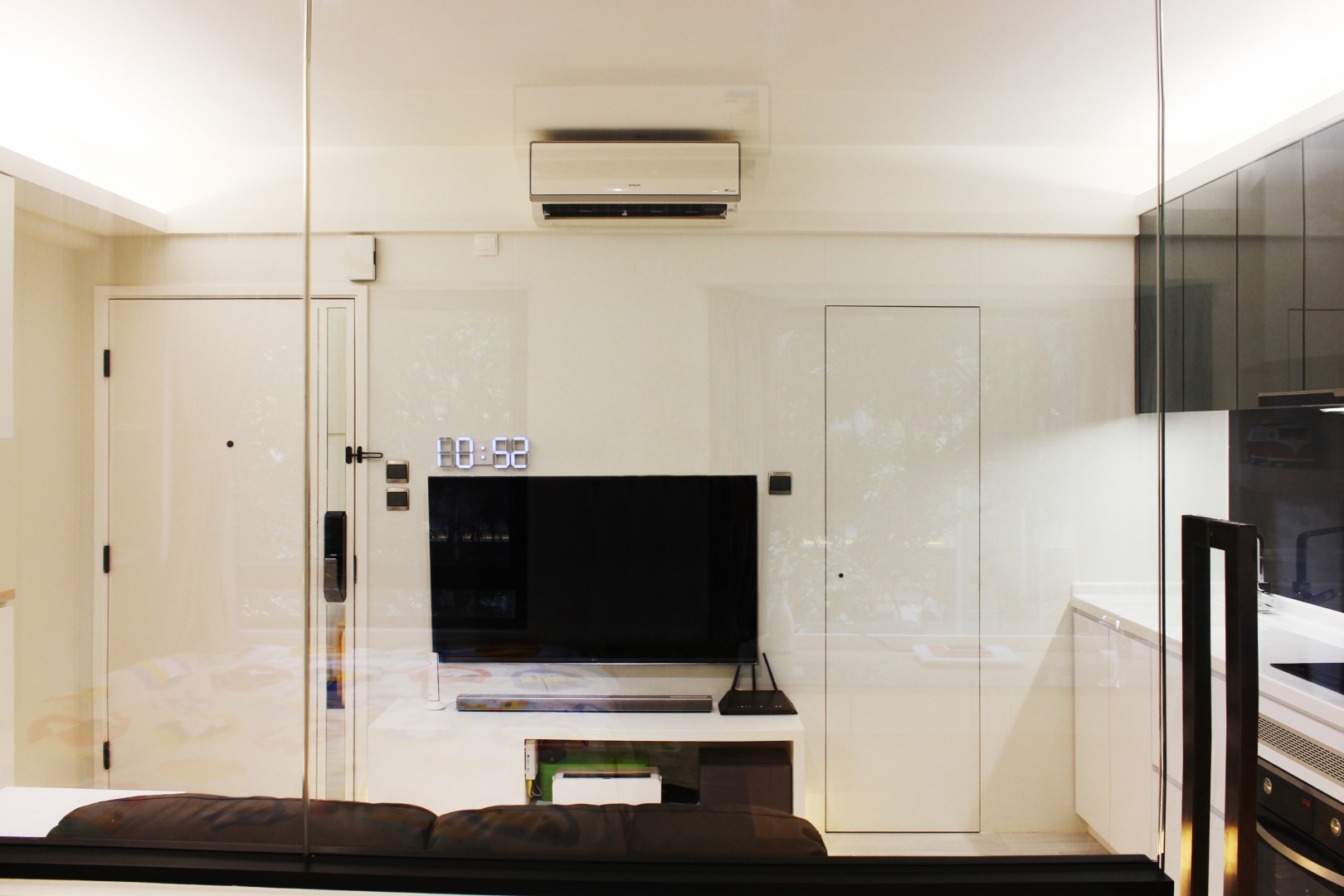 If concerns arise about the lack of privacy in an open-plan design, using glass partitions can be an excellent choice to balance the sense of space and practicality. In a color scheme that contrasts black and white, the designer has cleverly incorporated tinted glass accents to soften the sharpness typically associated with mirrors. Additionally, utilizing the floor platform is a great way to create storage space and extend the functionality of the sleeping area.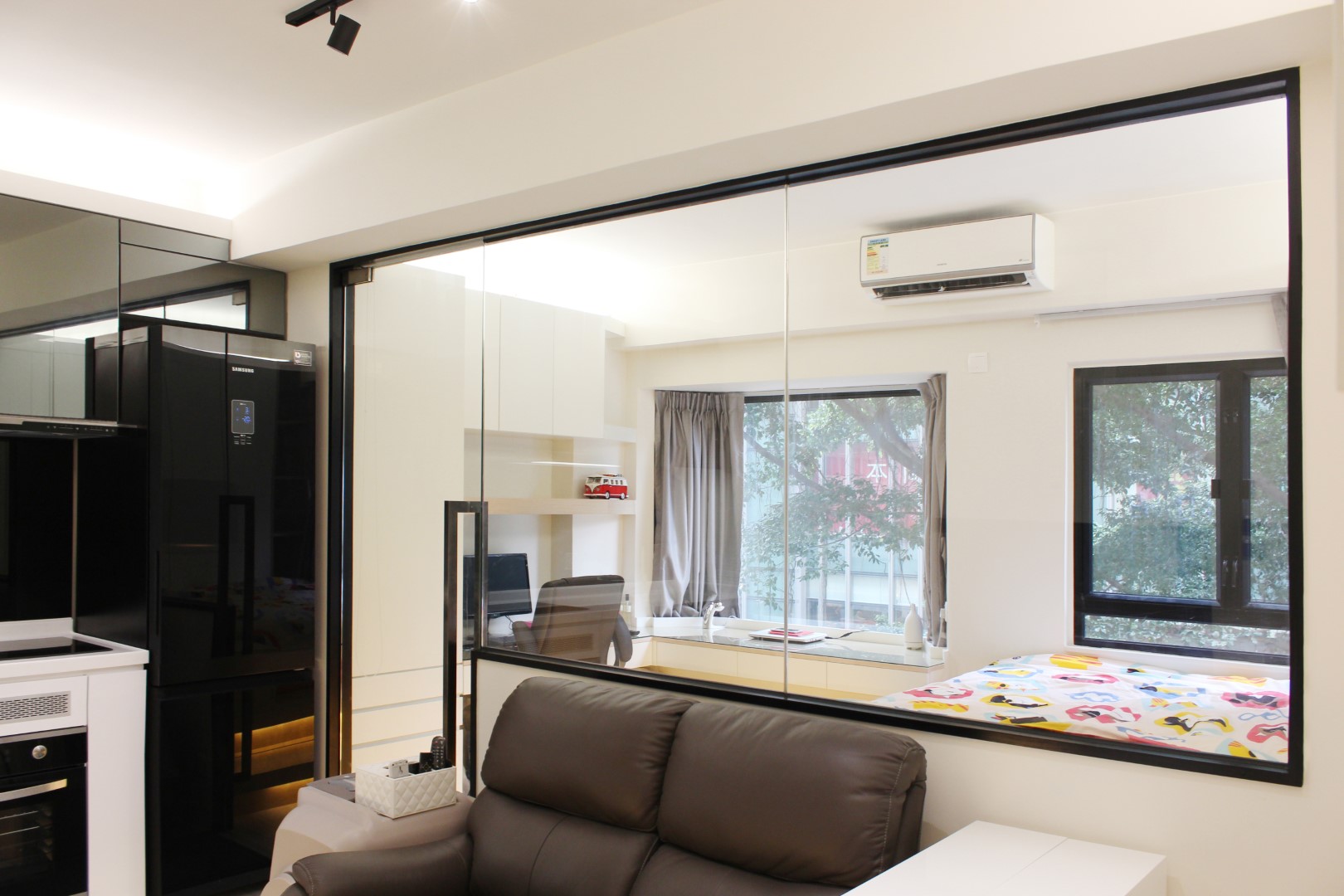 Interior Designer︰Creative Interior Design Engineering
Location︰Yick Ga Building
Size︰436 sqft
5.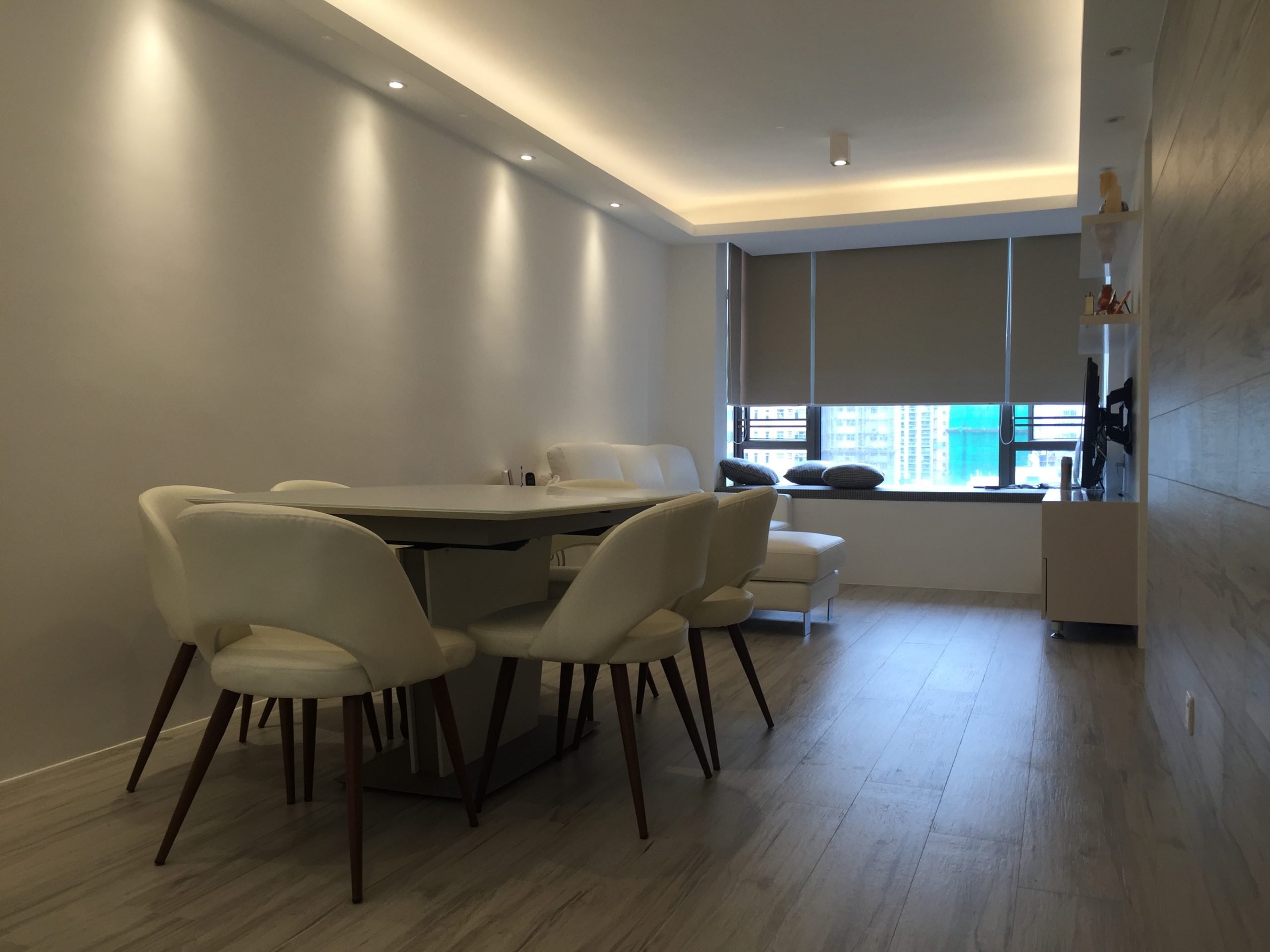 When it comes to maximizing every inch of space, this home design is a prime example! The commonly seen window sill in Hong Kong-style units has been transformed into a cozy space that serves both as a storage area and a spot for reading by the window. Additionally, a rotating shoe cabinet becomes a cherished item for many women, effectively doubling the storage capacity and conveniently displaying their entire shoe collection.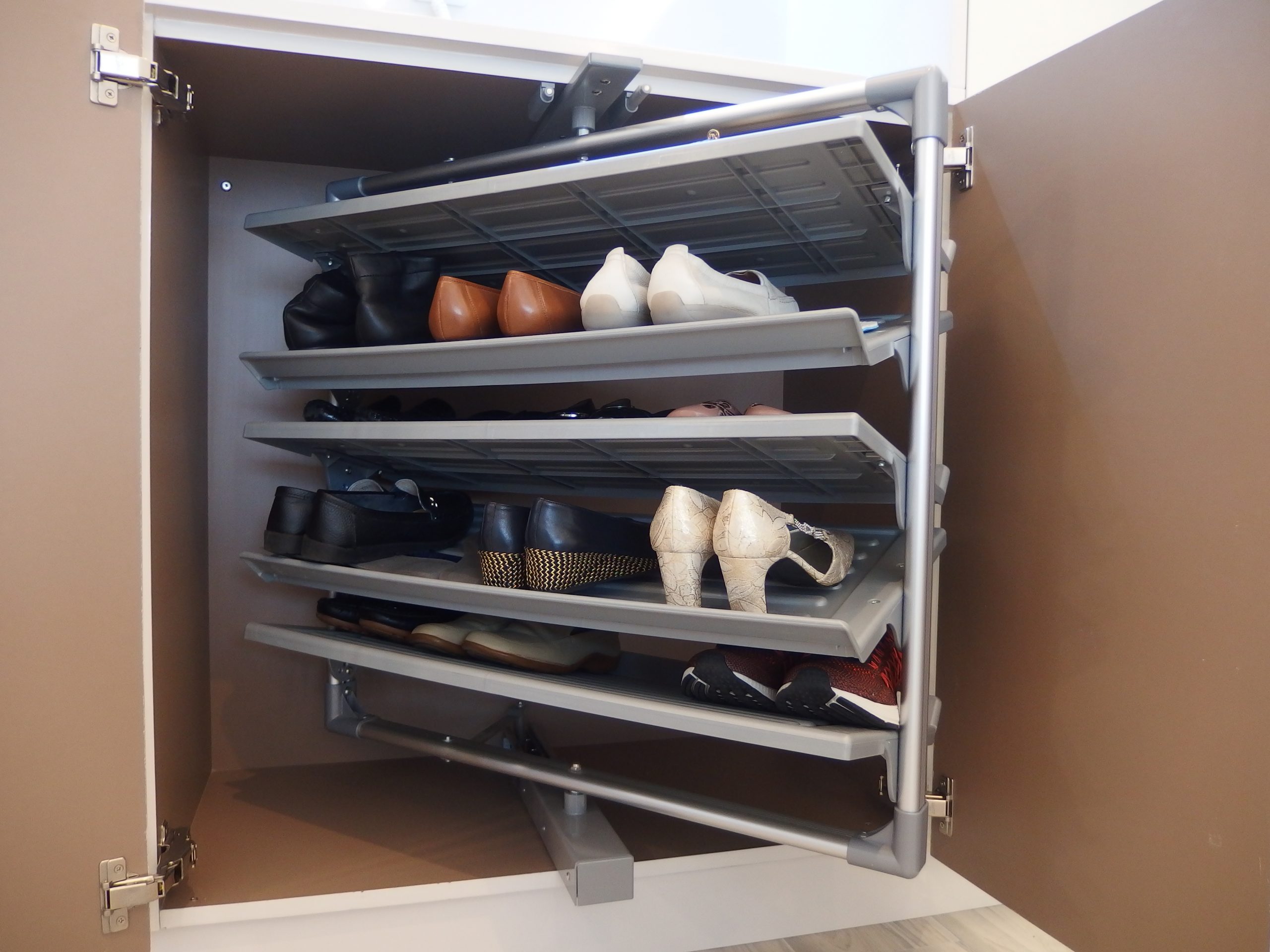 Interior Designer︰Deco Farmer Studio
Location︰Hollywood Terrace
Size︰490 sqft
Looking for the right interior designer? Use Designpedia matching service to choose the right interior design company and create a comfortable and peaceful new home! By selecting an interior design company recommended by Designpedia, you can enjoy the "Designpedia Guarantee", which includes various protections such as a guarantee of up to HKD 300,000, an extended warranty, and a 7-day unconditional refund, making your home renovation process hassle-free! Learn about the details of the "Designpedia Guarantee" and related articles! In "Brands", you can find high-quality furniture, appliances, home products, and home services! Designpedia users can also enjoy exclusive offers and shopping discounts provided by the brands. Redeem the benefits now and choose suitable home products!


Extended Reading︰
Being productive while working from home: 4 practical home
Goodbye to slippery floors! 5 Tips for designing practical
Create a Unique Home! 4 Tips for Pattern Design