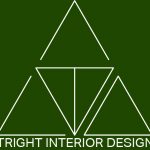 TRIGHT Interior Design
TRIGHT Interior Design Limited, 15C, Yee Wah Court, 182 Fuk Wa St, Sham Shui Po, Hong Kong
About TRIGHT Interior Design

TRIGHT Interior Design, where the design is done right for you.

Our philosophy of a perfect design is by doing the best-fitted design for our clients. We make every effort to satisfy our clients' needs, with an aim of upgrading their quality of life.

TRIGHT Interior Design carefully considers three crucial cores at every stage of design process. The first core is "functionality", where it refers to how a user utilises the space to the fullest with comfort. The next core is "interaction", where we focus on the smooth connection between the user and the space. The last core "emotion", which is the most difficult one, relates on how a user feels and connects to the spaces that it occupies.

Having years of residential and commercial interior design experience in Hong Kong, Taiwan and Macao, we strive to provide our clients with well-planned one-stop services from design conception, colour and material selection, delivery to installation. We have a set of systematic process formulation and construction steps in order to ensure our clients are well-informed at each stage of the project. We also specialise in smart multi-functional designs which can create clutter-free space with additional storage.

For us, each design project is unique. We will look for interesting elements and emotion through the communication with clients. All the inspiration will then be transformed to the most appropriate style for the creation of a safe, comfortable and personalized home or work environment.
Frequently Asked Questions

CHECK OUT THESE SIMILAR FIRMS