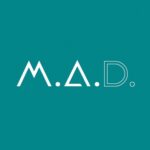 MAD Studio Limited
MAD Studio Limited, 909-910, 41 Heung Yip Rd, Wong Chuk Hang, Hong Kong
Rating

Reviews (19)

100.0% of this firm's reviews are verified with a signed renovation contract
Reviewed by solange・Submitted 17 Jan 2022・ Project completed Jan 2021・Designer Alvin Cheng

Everyone in the office was very pleased with the design concept and colour scheme. Alvin is a great designer and was able to understand our needs. The renovation was completed on time, but the total cost exceeded the planned budget. Alvin is easy to communicate with and responds in a timely manner. After the renovation, he promptly fixed the construction defects.

1 cozy apartment please:)

Reviewed by Wendy・Submitted 25 Nov 2021・ Project completed Jan 2021・Designer Alvin Cheng

Overall, I'm really impressed with the results Mad Studio has produced. I spend a lot of time in the bedroom. Thanks Alvin making my dream bedroom comes true.

Reviewed by Eugene Book・Submitted 25 Nov 2021・ Project completed Jan 2021・Designer Jackie

每次搬屋裝修頭好頭痛,以前都會自己畫圖再搵師傅搞加DIY。 最近工作忙左,自己無時間所以上網搵左幾間裝修公司報價。一開始睇到Mad Design嘅風格都非常鍾意。 Mad studio團隊非常專業,設計師每次開會準備都好充足,絕對唔花時間。 裝修按時完工,設計同我腦海裡面嘅一模一樣。最鍾意就係個輕工業風電視櫃,本身唔係太睇電視嘅我依家日日都要睇一陣先安樂。

About MAD Studio Limited

We are a multi-disciplinary studio specialising in architectural interior design and branding for residential and commercial clients.

​With extensive experience in architecture, project management, branding and graphic design, we develop beautiful spaces and brand identities for business corporations, retailers, healthcare service providers, prestigious educational institutions and most importantly, individuals who wish for a special cosy home to get to at the end of a hectic day at work.
Frequently Asked Questions

CHECK OUT THESE SIMILAR FIRMS