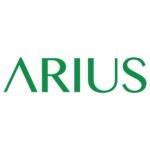 Arius General Contracting Limited
About Arius General Contracting Limited

Arius Interiors is a design practice established in 2012 with the vision of creating a one-stop design solution for clients by providing customer-focused services and unique tailored interior experiential realizations, suited to individual settings and local regions. Our projects are focused on: Sustainable Design, the revitalization and re-use of buildings with character & historical significance; Interior Design within architectural settings; and all aspects related to the Interior Design & Building Heritage spectrum, within the cities of Hong Kong and Greater China (China), London (United Kingdom) and Toronto (Canada).

With our combined professional experience accrued within international architectural and interior design practices across international cities, we offer efficient and high-quality Design and Build solutions, covering the following sectors: Building Conservation & Preservation, Food & Beverage, Office, Residential and Retail.

Our diversified skill-sets and varied professional experience enables our team to realize efficient and optimum project delivery.
Showrooms (1)

Frequently Asked Questions

CHECK OUT THESE SIMILAR FIRMS