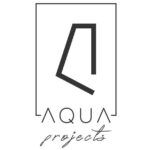 AQUA Projects
Unit 15A, Heep Kee Commercial Building, 207 Wing Lok Street, Sheung Wan, H.K.
Rating

Reviews (3)

100.0% of this firm's reviews are verified with a signed renovation contract
Excellent service, top quality, on time delivery, extremely professional.

Reviewed by Terence Cheng・Submitted 10 Jun 2019・ Project completed Jan 2018・Designer Simon Lo

I only had very little time to renovate my 1000 sq.ft office from a old 70s office to a morden office. Aqua helped me from design to the finish product. It was a race against time, but they completed it flawlessly. The design and quality is excellent, and they delivered on time. They are extremely professional, and gave me alot of useful tips and information to prefect my office at a reasonal price. Highly recommended, 10 our of 10.

Nice Design With Good Service

Reviewed by Chow・Submitted 6 May 2019・ Project completed Jan 2019・Designer Simon

由設計到完工用左兩個半月時間,之後要執漏都好快上黎搞。好開心係設計上可以滿足到我屋企老人家同小朋友既實際需要,設計師建議小朋友房衣櫃門造成白板及書架位,出黎效果好滿意。

Professional and great service

Reviewed by Stephen・Submitted 5 May 2019・ Project completed Jan 2018・Designer Arthur

The job started in Dec 2017 and finished Feb 2018. It was a very tight schedule and yet they managed to deliver on time with extra value adding services included (accompany us to purchase furniture/lighting and other household fittings) The process of deciding on the design theme, the brainstorming sessions, combination of client's preferences and design possibilities were all preformed timely and with great care. The result was aesthetically pleasing layout integrated with space saving storage and ergonomic design. I was impressed by the ideas Arthur and his team had and their attention to detail, which is so important to providing the transition from an apartment into a home.

About AQUA Projects

AQUA Projects is an Interior Design, Build and Project Management firm specializing in luxury residential, A grade office and retail (including F&B) projects. Our services ranges from pre-lease stage where we will forecast required budgets and schedule, test-fit layouts and feasibility study on space and landlord provisions to closing of project and after services. We strongly believe in"thinking outside the box"meaning we tailor each individual design adding in different design gimmick. A good design not only uplifts your corporate image, it can promote interaction between staff and increase productivity. Our design is strengthened by our project management service giving the Client assurance as the whole project is made transparent from controlling the cost, time and at the same time lowering risks and managing deliverables - where the Client knowing where their money is spent. Simon Lo (Project Director) Having studied Architecture in Sydney (Australia) and worked for various renowned international Architectural design firms with over 15 years experience throughout Australia, Hong Kong and China, covering various sectors of A grade offices, luxury residential, retail and hospitality projects.
Frequently Asked Questions

CHECK OUT THESE SIMILAR FIRMS