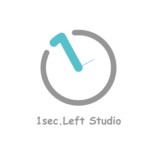 1sec.Left Design Studio
1sec.Left Design, Flat H, 10/F, Kings Wing Plaza 1, no 3 On Kwan Street, Sha Tin
Rating

Reviews (7)

100.0% of this firm's reviews are verified with a signed renovation contract
An extraordinary design team wtih creativity, passion and reliability.

Reviewed by Karson Mau・Submitted 10 Nov 2022・ Project completed Jan 2022・Designer Kason Chung

Among the splendid products fabricated by different studios. 1sec.Left's design illustrates an equilibrium between aesthetics, practicality and naturality which seems more close to reality to live. The management team are also appreciated with their endeavor and follow-up. The outcome is more ideal than brainstorming based on the thick blueprints.

Reviewed by Tat Tat・Submitted 2 Aug 2022・ Project completed Jan 2022・Designer Kason

裝修過程難免出現大大小小問題,但設計師團隊都樂於聆訊我地意見,成果符合我地預期。

Reviewed by KingKong Yeung・Submitted 14 Jul 2022・ Project completed Jan 2022・Designer Kason Chung

多謝Kason同佢嘅團隊

About 1sec.Left Design Studio

1sec.Left is a firm that focuses on living space design with natural, meticulous, and authentic elements. "One second left" it means every project is the final project. We will do our best and more care about what our client wants. Never regrets to all projects. Our teammates are young and active, we would like to provide a friendly communication style and humanized design to our client ;)
Frequently Asked Questions

CHECK OUT THESE SIMILAR FIRMS