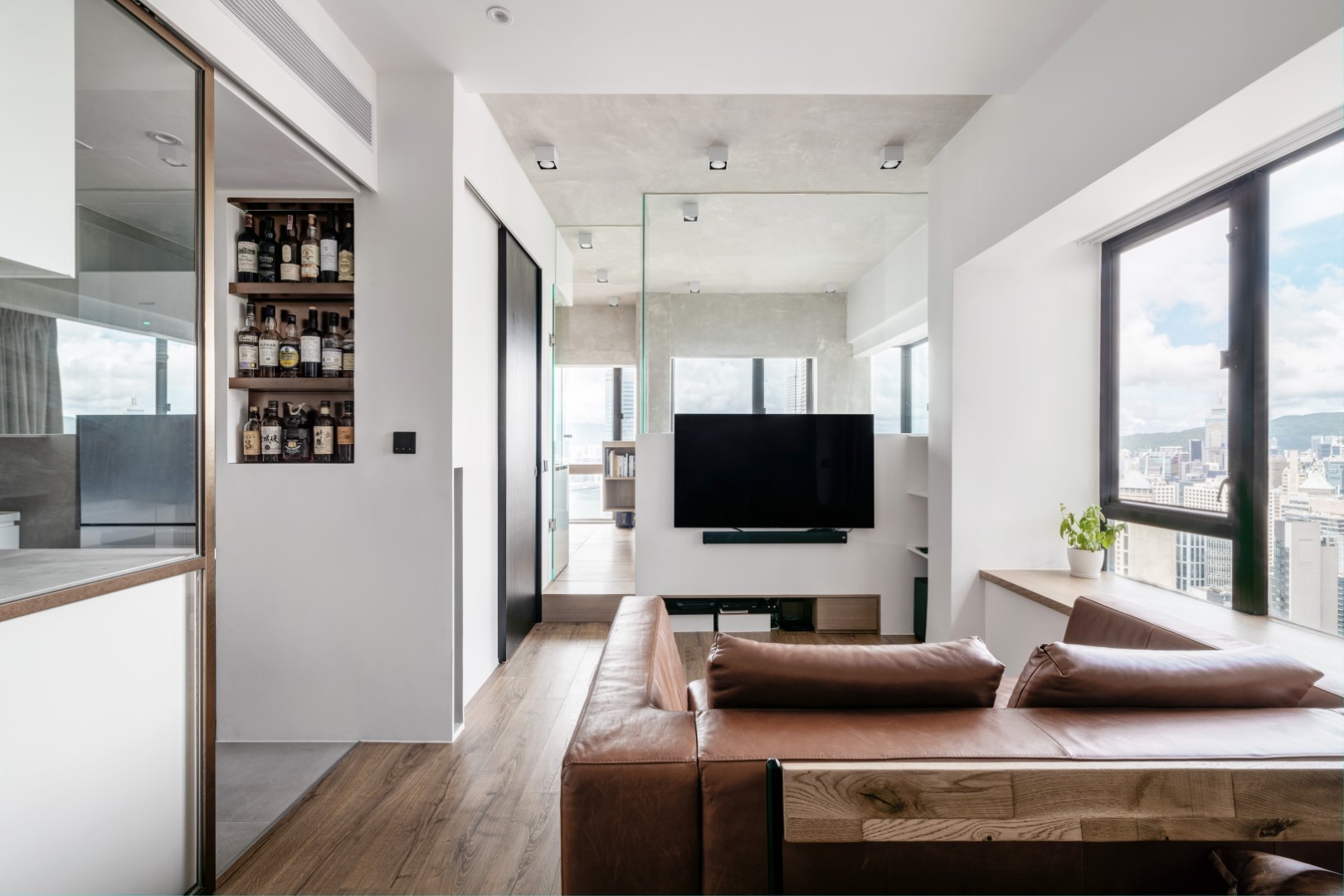 Interior Designer︰N'creative
In the land-scarce city of Hong Kong, living spaces are quite limited. To create a larger sense of space within these constraints, semi-open or fully open designs have become popular techniques for expanding visual perspectives. To this end, Designpedia has summarized the following 4 small tips for open design. These tips not only ensure privacy within the home but also enhance the overall sense of space and improve the flexibility of area usage. Let's take a look at these ideal planning techniques together!
1. Creating privacy using doors and partitions
Want an open design while maintaining privacy? No problem! Open design and privacy are not mutually exclusive. Some rooms can be designed with a semi-open concept, using simple sliding doors and partitions to easily solve the issue of space division. This approach ensures privacy while also allowing for good natural lighting, meeting the need for natural light in bedrooms.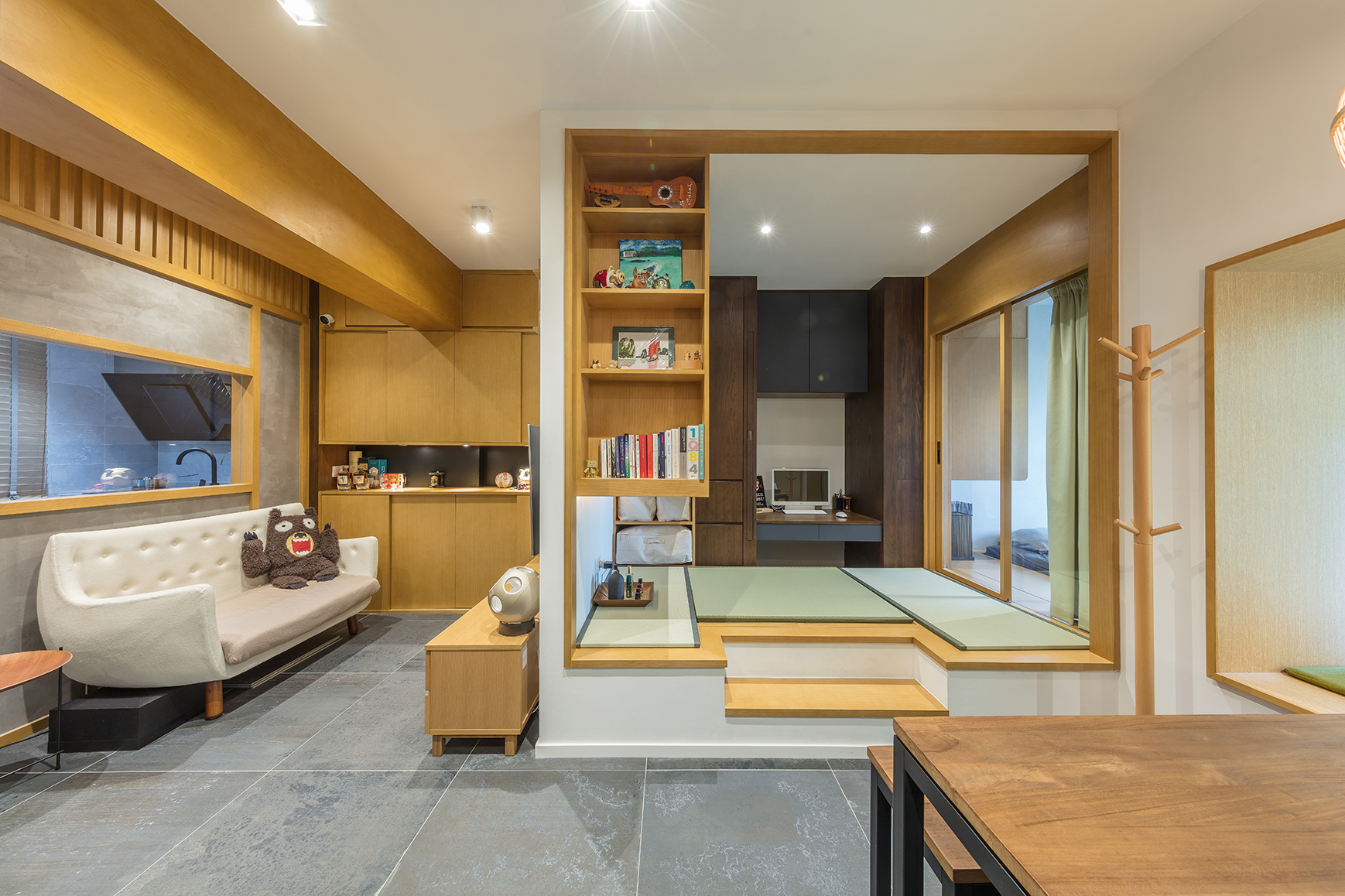 Interior Designer︰am PLUS Designs Limited
Wooden flooring and dark gray ceramic tiles separating the bedroom and living room creates a warm and inviting atmosphere. The warm tones of the wooden cabinets and flooring add a sense of warmth as soon as you enter the room, while also providing storage function. Contrasting with the warm wood, the white walls bring out a stylish look.
When the sliding doors are closed, it forms a completely private space, enhancing the comfort of the semi-open design. This combination of elements greatly enhances the overall livability and creates a cozy and stylish ambiance in the home.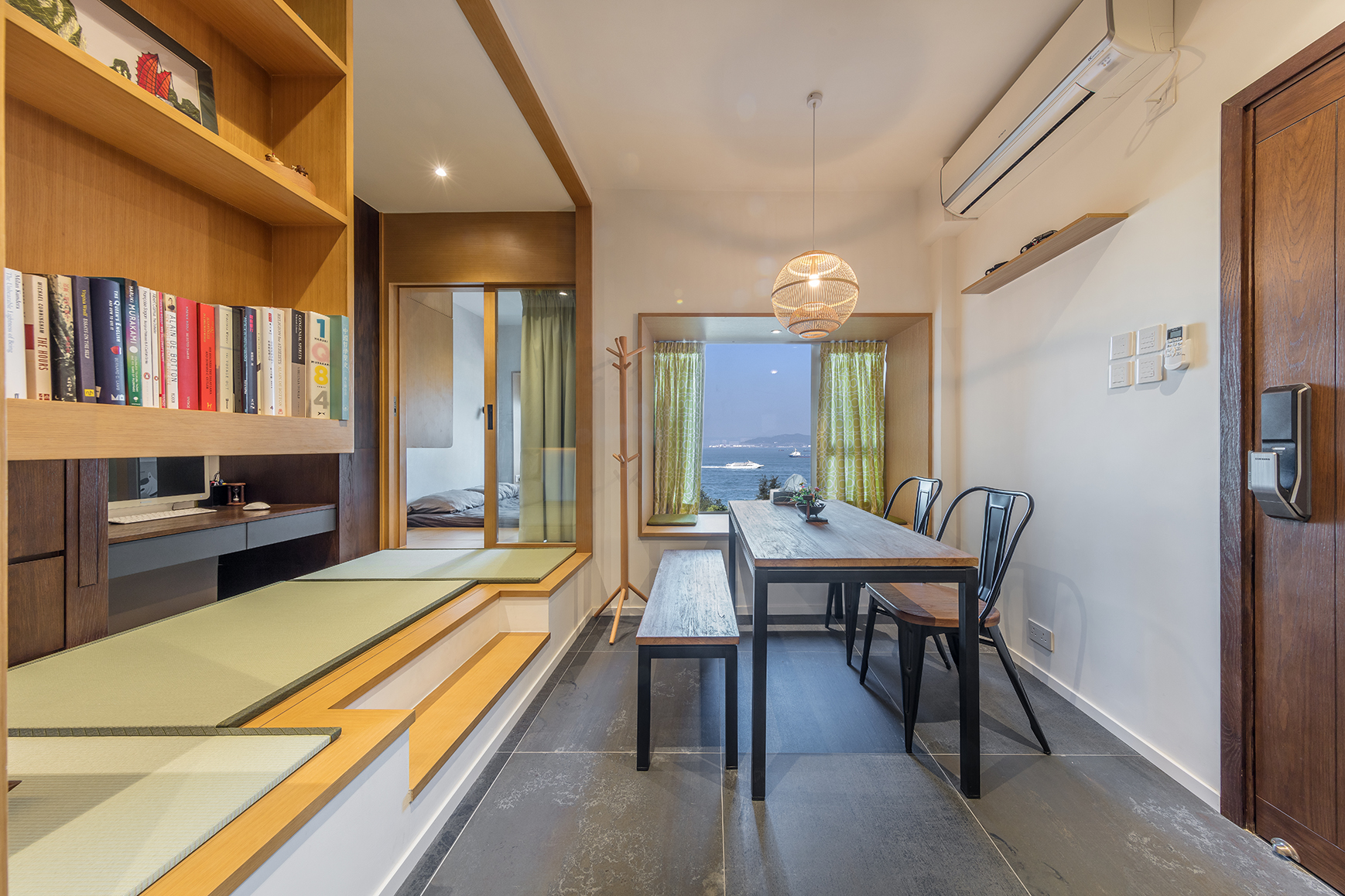 Interior Designer︰am PLUS Designs Limited
2. Using glass partitions to maintain visual transparency
Indeed, glass is another effective option for dividing spaces apart from walls and partitions. By incorporating features such as glass sliding doors or glass windows, you can not only increase natural light but also maintain a sense of openness in the living area. This design allows for visual continuity between the bedroom and living room, enhancing the interaction between the two spaces while still providing a level of separation and privacy. The use of glass elements promotes a seamless and harmonious flow throughout the living space.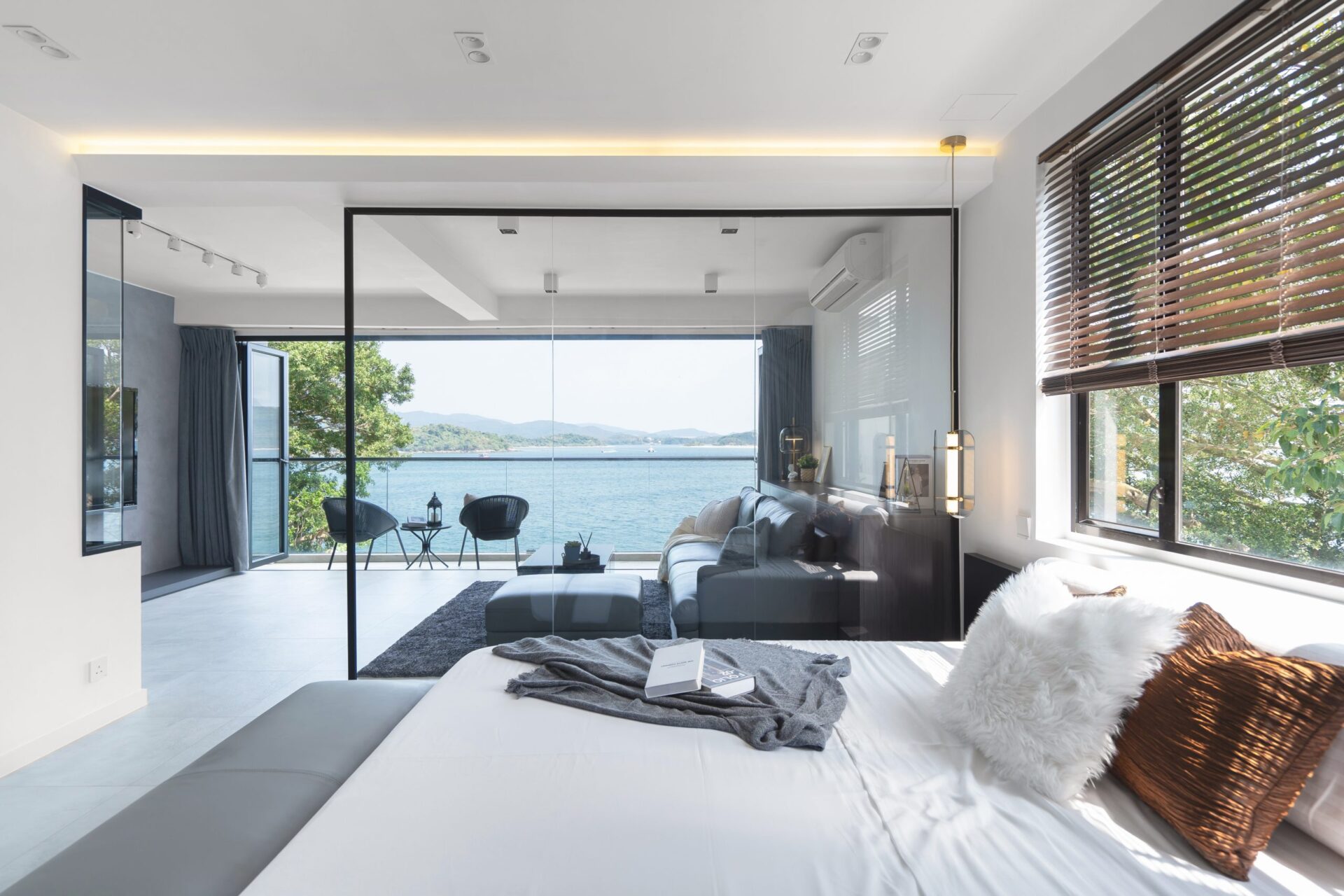 Interior Designer︰Page Interior Design
The combination of glass and half-walls is indeed a popular design choice. It creates a sense of spaciousness throughout the entire home while addressing issues such as sound insulation and kitchen fumes. In more private areas, frosted glass designs or the addition of curtains can be used to achieve a balance between transparency and privacy. This allows for light to pass through while still maintaining a certain level of privacy. The use of frosted glass or curtains provides a stylish solution that enhances both functionality and aesthetics in the space.
Interior Designer︰N'creative
3. Making good use of ceiling and flooring to separate spaces
Open design, while creating a unified space, can be enhanced by simple ceiling designs to differentiate between the living room and bedroom areas. This subtle distinction strengthens the visual transparency. Another common practice in open design is to implement raised or sunken floor designs, creating a difference in elevation between the bedroom and living room. This helps further separate the spaces and is often utilized as a design technique in open layouts.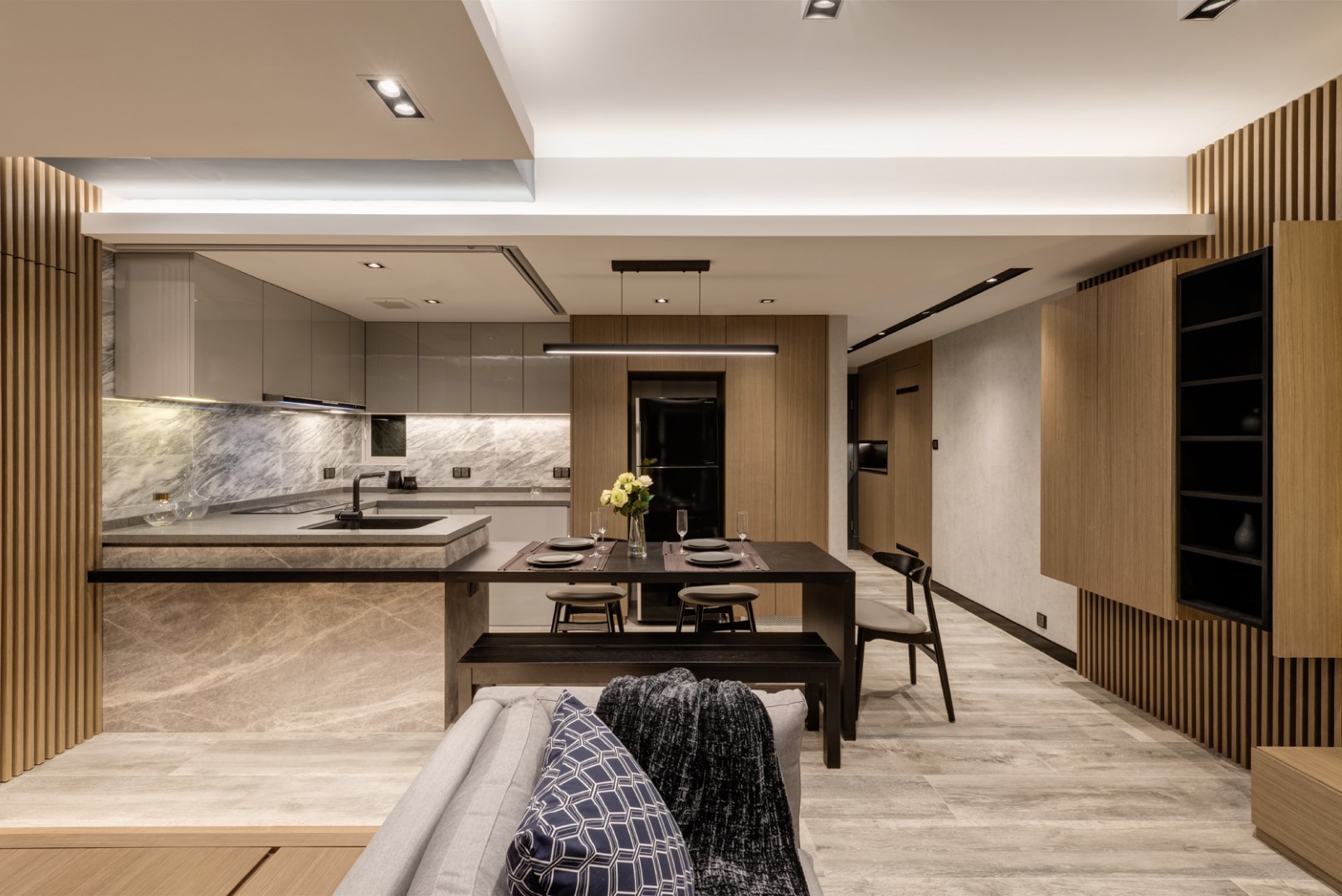 Interior Designer︰Pixel Interior Design
Using bright and eye-catching rugs can indeed make the entire space more vibrant and prevent monotony from a single color scheme. Additionally, using different colors and materials of floor tiles can help to visually separate and distinguish different areas within the open layout. This way, even though it is an open design, there won't be a sense of all living areas being mixed together. By incorporating various colors and textures, you can create a dynamic and visually appealing space while maintaining the overall openness of the design.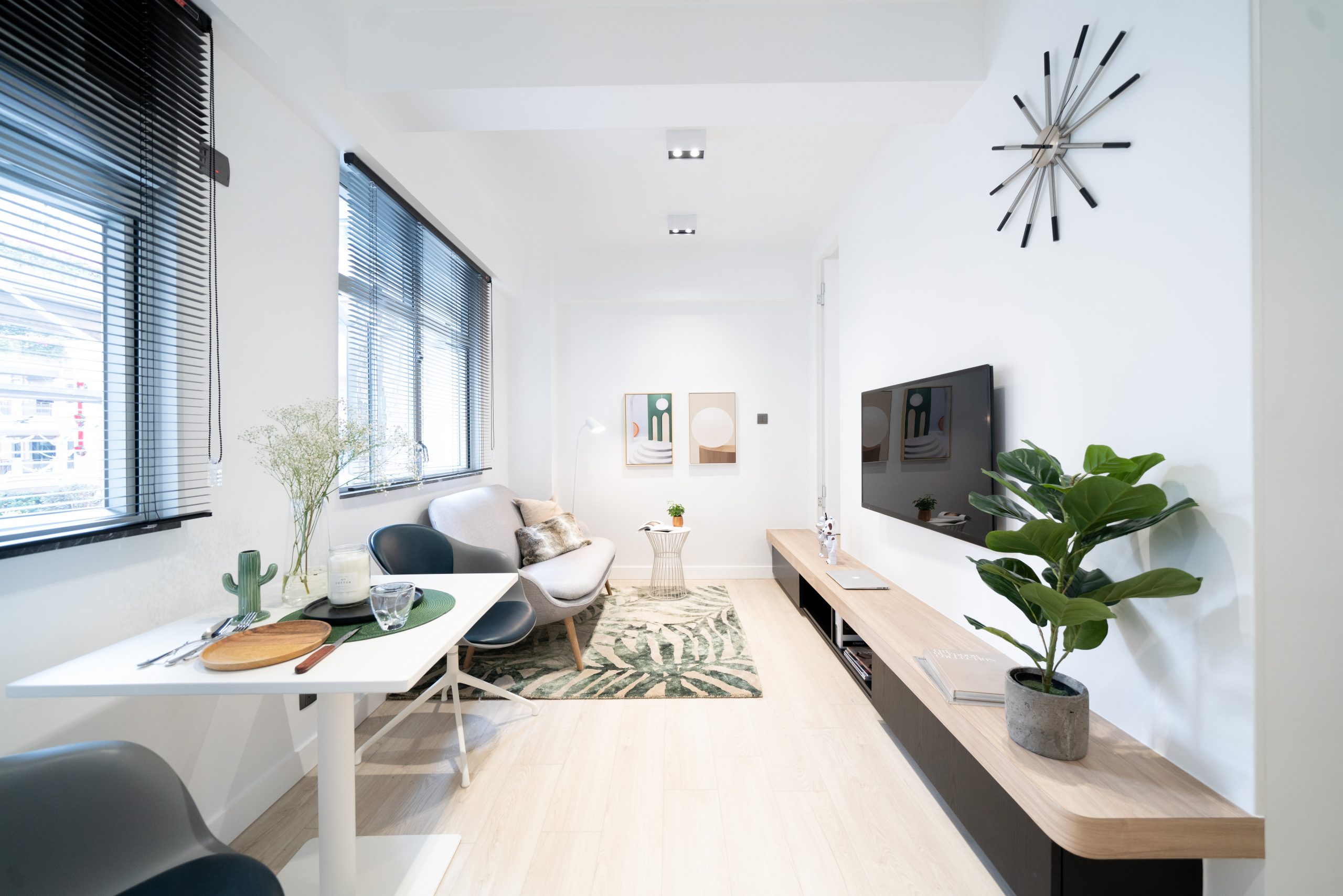 Interior Designer︰B.R.G. Interior Design
4. Using color combinations to create spatial depth
Multilayered color combinations serve as the "planners" of an open design, assigning distinct functional attributes to specific areas and creating a sense of visual depth. By using color, the living space becomes more vibrant and three-dimensional. For example, combining gray and white can evoke a modern and stylish ambiance. However, when paired with a dark-colored accent wall, it creates a color block effect that defines specific zones, adding a sense of organization to the space and emphasizing visual layering. Such thoughtful color choices enhance both the functionality and aesthetics of the open design.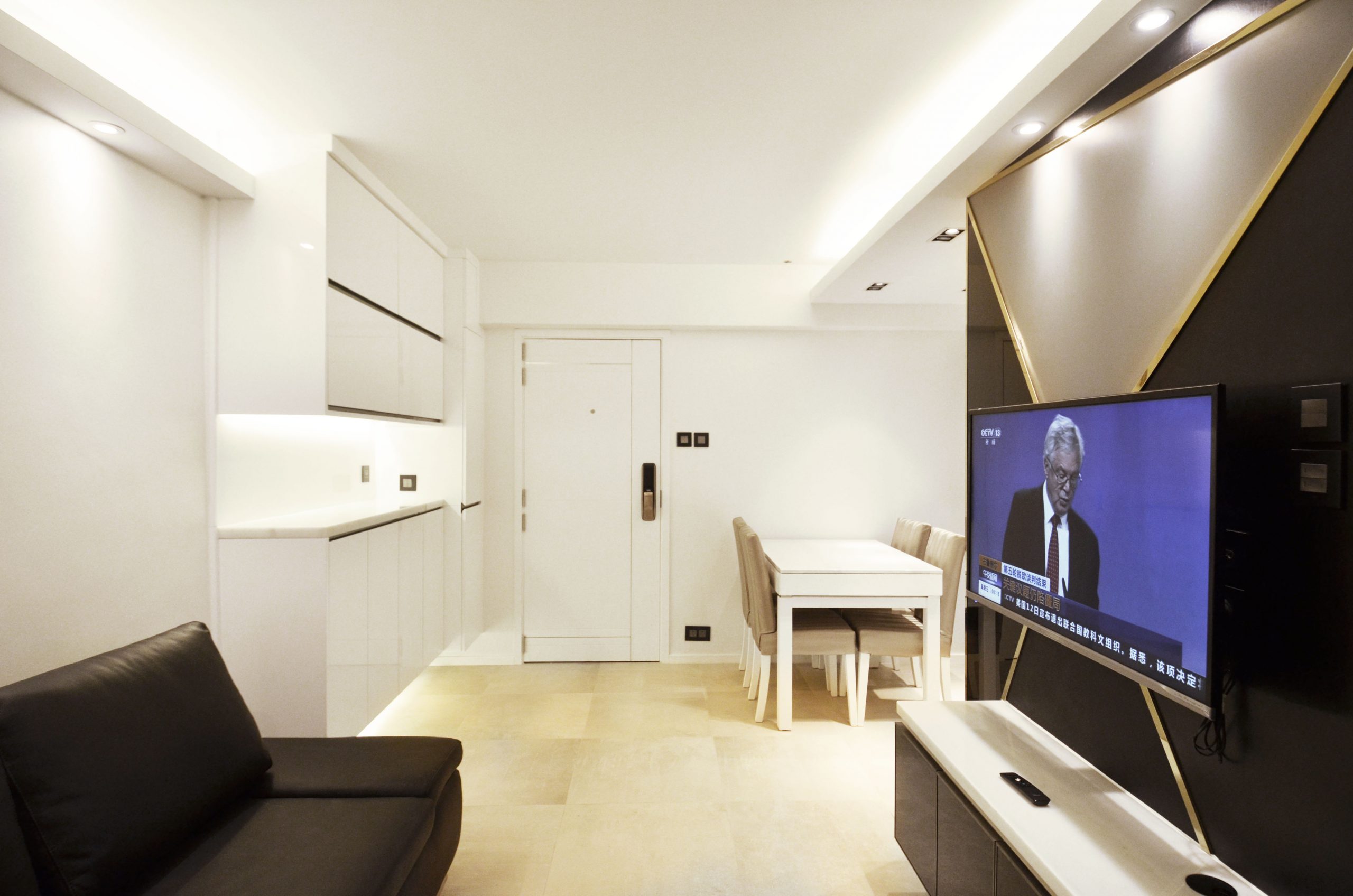 Interior Designer︰MAD Studio Limited
Utilizing the color and material differences between wooden flooring and ceramic tiles can seamlessly separate the living room and kitchen areas. Lighter colors can help extend the perception of space. By using similar tones to complement each other, even in a smaller space, you can showcase the rich layering of the area, making it appear more open and spacious. The use of coherent colors and materials creates a harmonious transition between the two zones while maintaining a sense of continuity and visual flow throughout the space.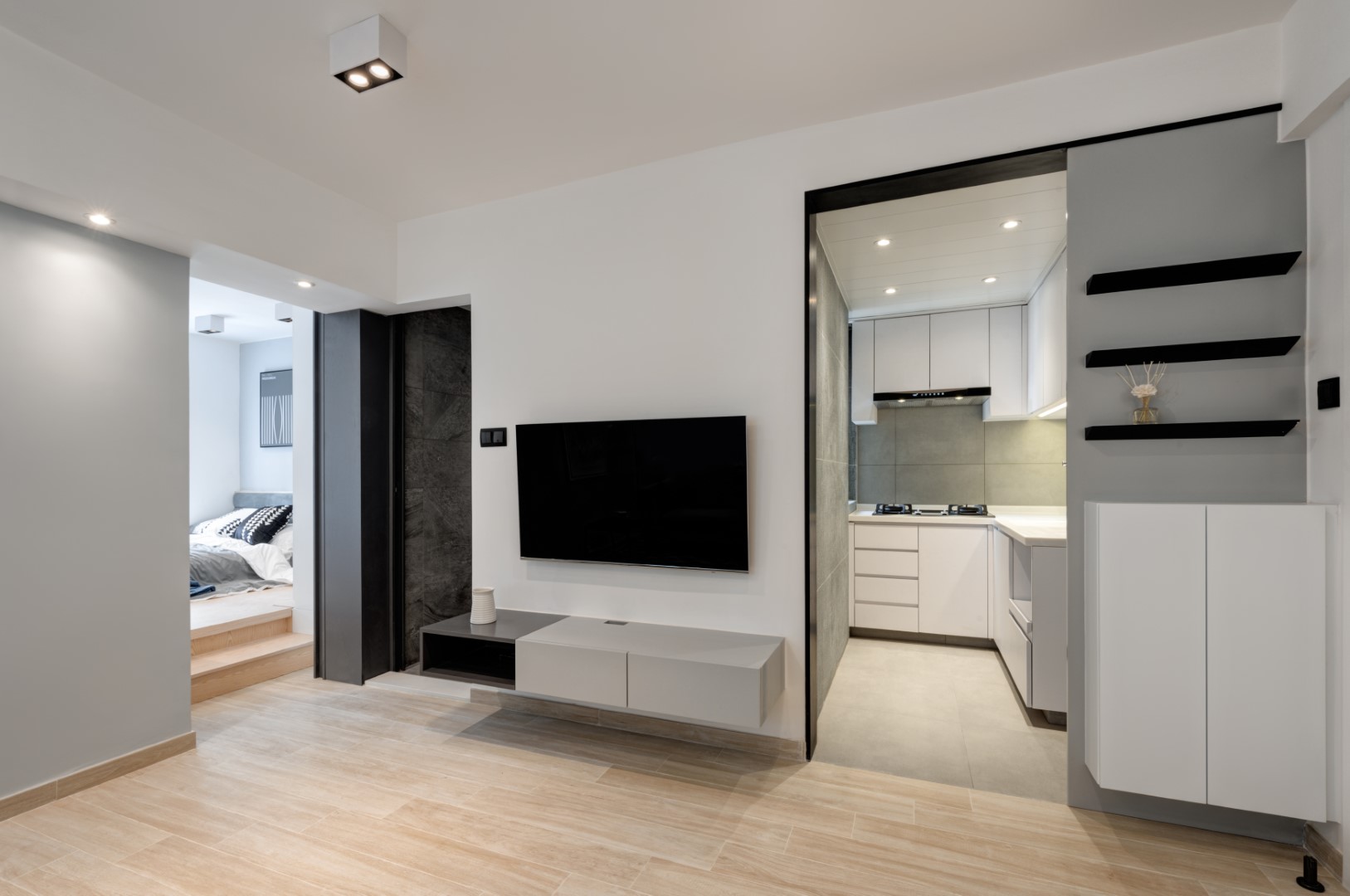 Interior Designer︰Pixel Interior Design
Misconceptions to Avoid in Open Design
When you try to create a more open space, it's important to avoid certain misconceptions. Firstly, when implementing open design, it is crucial to ensure that the design is structurally sound and feasible. Sufficient walls should be retained to address issues such as excessive noise and echoing that can arise from large open spaces.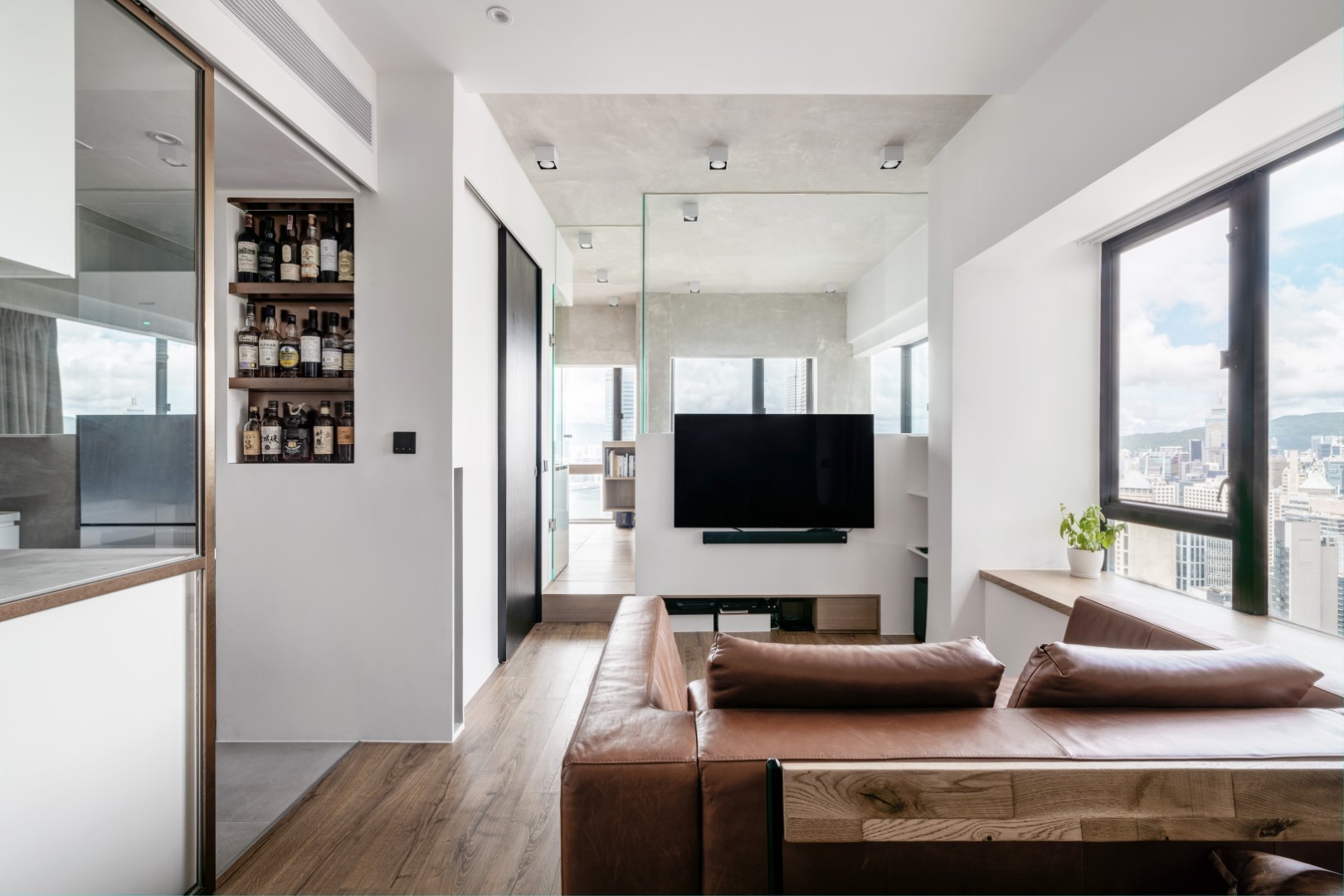 Interior Designer︰N'creative
Open design requires efficient utilization of all available space. It is important not to assume that furniture can be placed anywhere without careful consideration. Effective zoning is necessary to ensure that every inch of space is fully utilized. Additionally, every home has a focal point of living, such as a love for cooking or enjoying the sound system in the living room. When designing, it is essential to identify the focal point first and then allocate space based on individual needs. For example, if a household rarely cooks, the kitchen design can be simplified, allowing for more space in other areas.
Are you feeling confused by open design? Use Designpedia matching service to choose the right interior design company and create a comfortable and peaceful new home! By selecting an interior design company recommended by Designpedia, you can enjoy the "Designpedia Guarantee", which includes various protections such as a guarantee of up to HKD 300,000, an extended warranty, and a 7-day unconditional refund, making your home renovation process hassle-free! Learn about the details of the "Designpedia Guarantee" and related articles! In "Brands", you can find high-quality furniture, appliances, home products, and home services! Designpedia users can also enjoy exclusive offers and shopping discounts provided by the brands. Redeem the benefits now and choose suitable home products!
Extended Reading︰
Being productive while working from home: 4 practical home
Goodbye to slippery floors! 5 Tips for designing practical
Create a Unique Home! 4 Tips for Pattern Design