Blending Modern and European Classic Design: 5 Modern European-style Homes
19 Jul 2023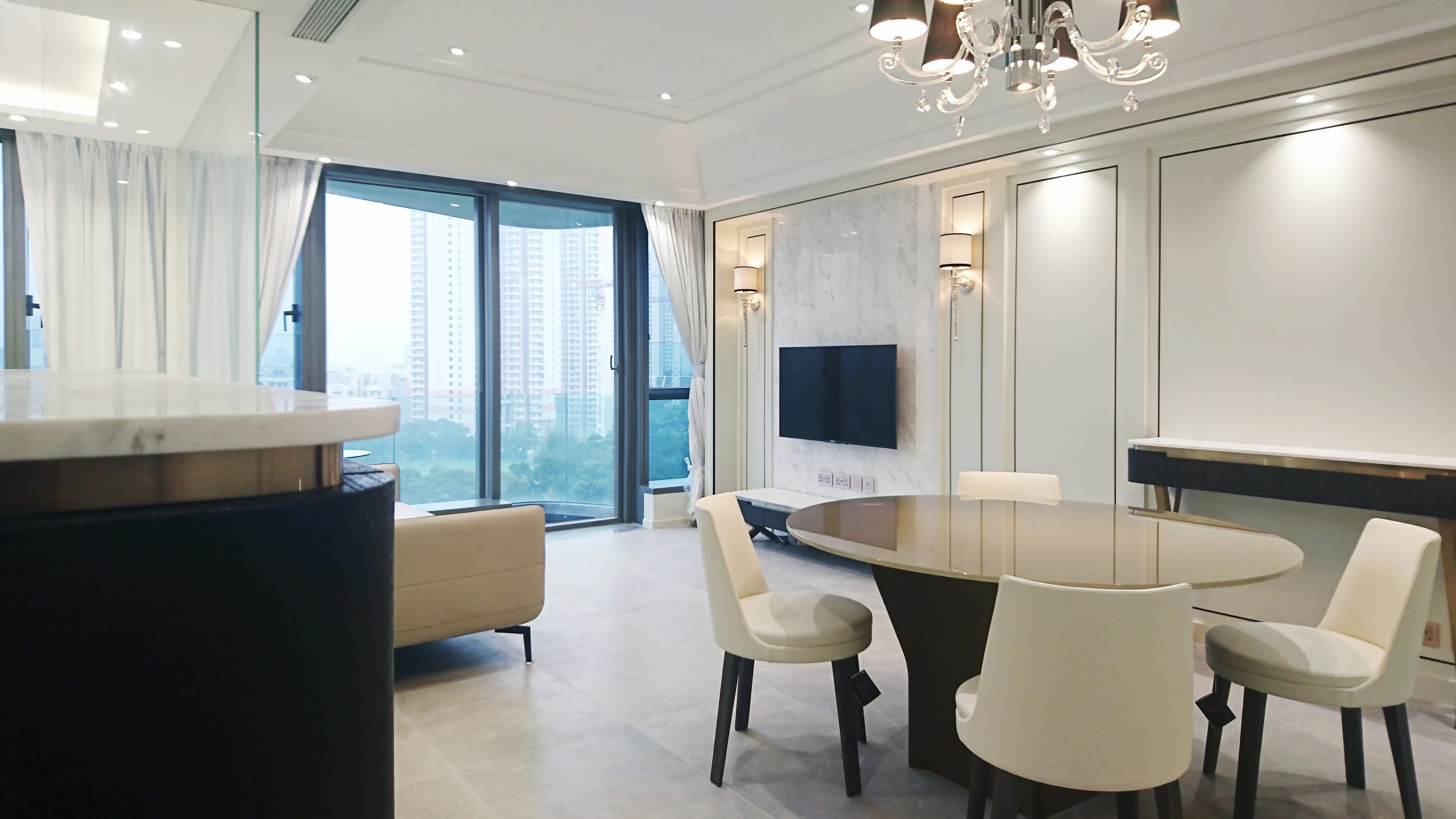 Interior Designer︰PI CONCEPT
Modern European-style homes have always been a beloved style for many people! What makes it unique is its ability to combine two contrasting elements – incorporating classical European-style elements while embracing modern design concepts. European-style homes, with their perfect design lines and meticulous attention to detail, can provide residents with a comfortable sensory experience to the fullest extent. To create a successful "Modern European-style home," mixing and matching is key. Are you still wondering how to achieve a harmonious European-style residence? Why not take a look at the design inspirations provided by Designpedia for some design ideas!
1. Focusing on the style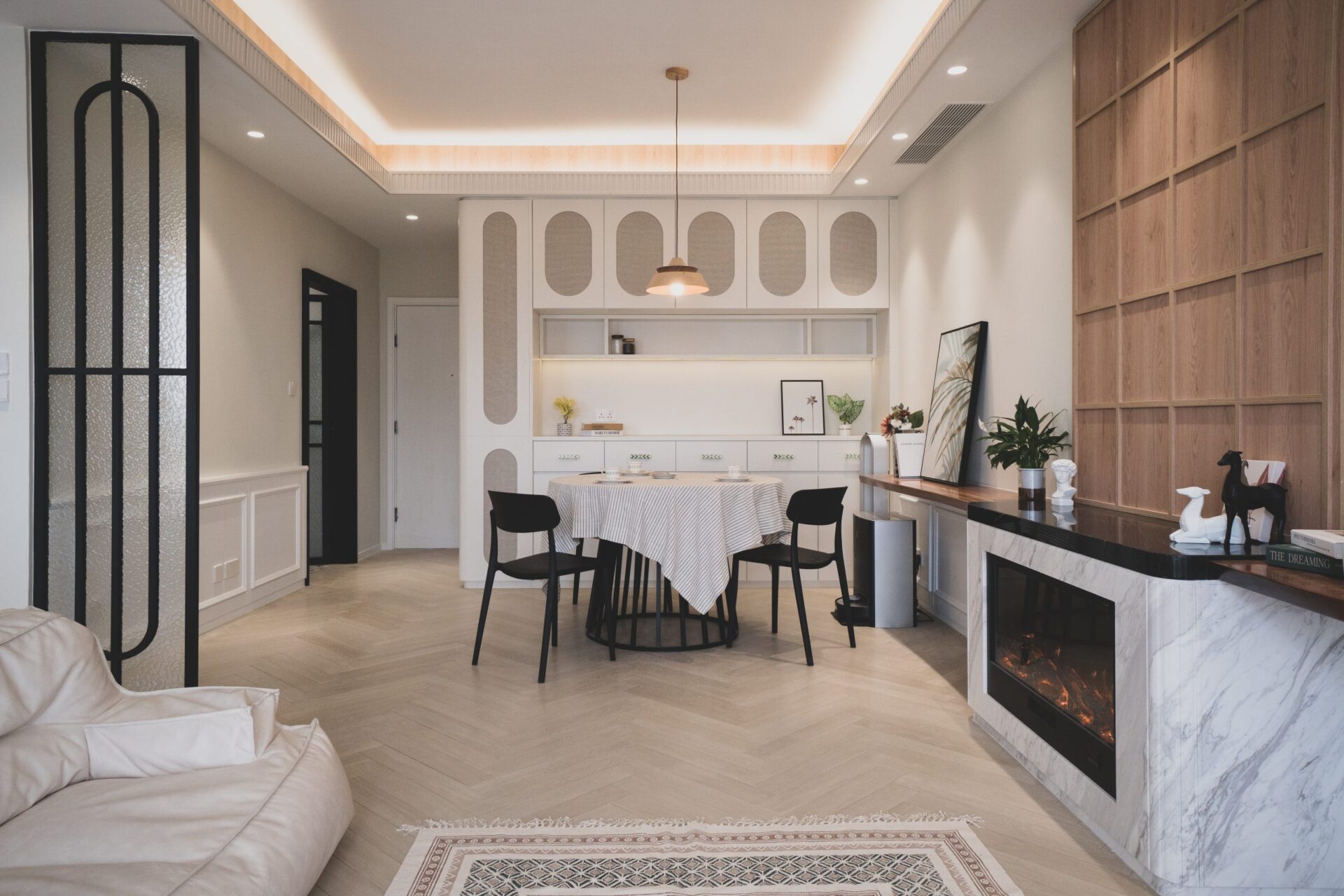 It utilizes modern techniques and materials to capture the essence of traditional European-style homes in the details, creating a dual aesthetic of modern and classical elements. Does it sound too complicated? Don't worry, let's analyze it with examples from designers! White can be considered the most popular color in home decoration and a 'safe' choice. Even in a European-style home, it won't feel out of place! The decoration patterns with rich European charm are symmetrical and used repeatedly on kitchen cabinets and walls, unintentionally exuding a sense of orderly grandeur. It immediately brings forth a touch of modern European flair!
European-style homes emphasize unity in design. The repeated combination of wall panels and ceiling lines allows you to experience the classical beauty no matter which room you're in. The fireplace is appropriately placed at the center of the space, seamlessly blending in and adding a touch of European style to the interior!"
Interior Designer︰Stay Living
Project︰Avignon
2. Color matching
European-style decor often uses light colors as the base, paired with dark furniture and a touch of classical gold accents. Once the color combination is done right, the bright and elegant European style effortlessly comes to life. A living room with a white base is clean and bright, avoiding the sense of distance that can sometimes come with European styles. At the same time, the dark dining table and Tiffany blue home accessories add a sense of depth to the space. Let's not overlook the protagonist of the living room – the European-style chandelier. The transparent crystal design of the traditional European-style chandelier matches the color palette of the home, creating a harmonious and unified tone. The designer incorporates vintage European prints on the mirror in the living room, adding a touch of European charm. This is complemented by Tiffany blue home accessories in various shades and bold patterns, adding layers and rich colors to the design.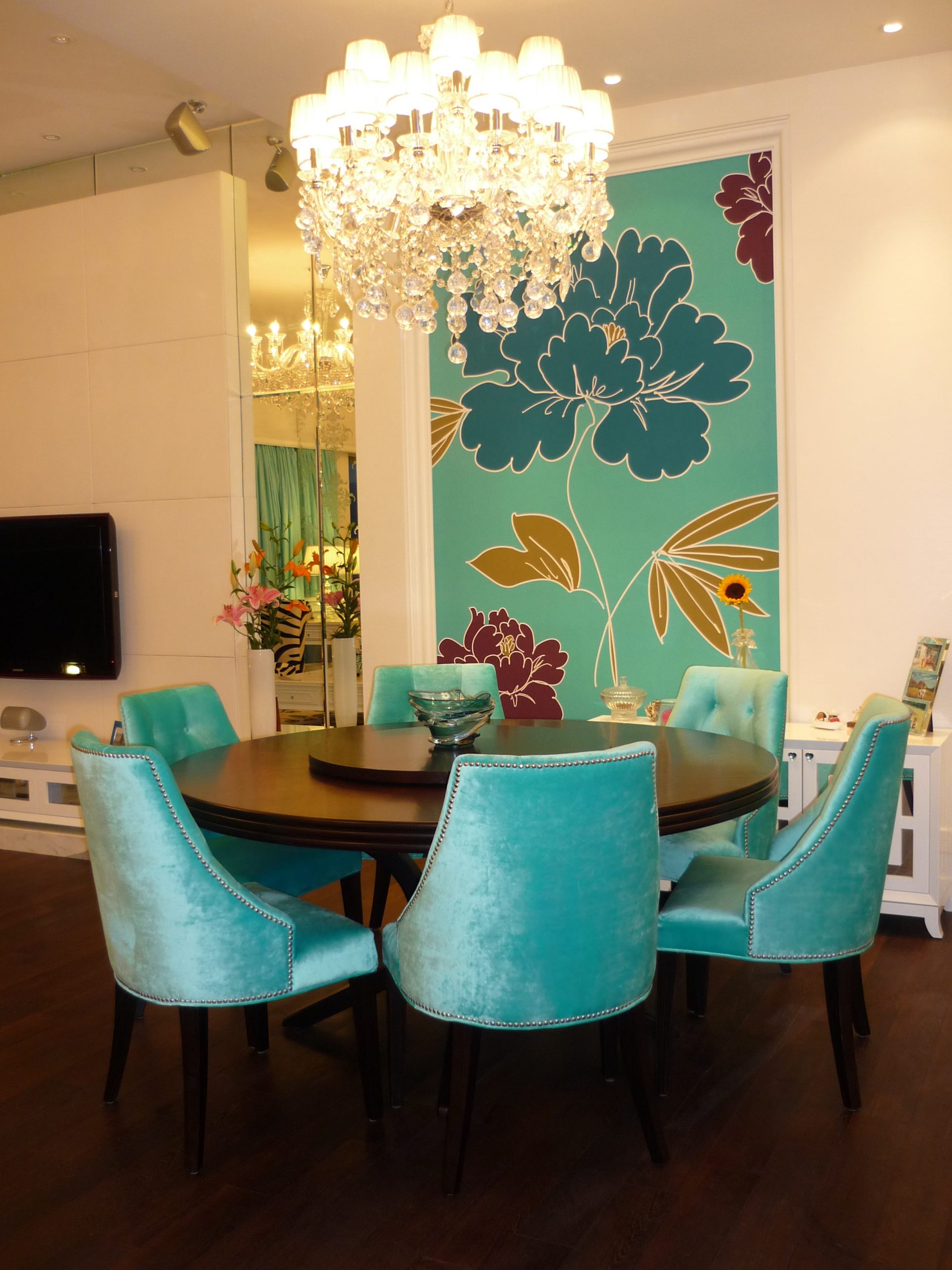 Interior Designer︰Space Design
Project︰Park Island
3. Decorations
European-style homes particularly emphasize the decorative effect, using interior furnishings and furniture placement to enhance the indoor atmosphere. Furniture acts like seasoning, setting the tone while adding the finishing touch to make your home more comfortable! The living room features exquisite textured furniture that exudes quality, complemented by colorful and eye-catching leather lounge chairs, creating a luxurious ambiance. Artwork and photographs hanging on the walls bring a touch of liveliness to the elegant space. Carpets are a key element of European-style decor. Vibrant carpets echo with solid-colored furniture and lighting fixtures, exuding an elegant and sophisticated atmosphere. Additionally, the softness of the carpet provides a relaxing feel, especially when paired with high-quality Western-style furniture, creating a cozy home that invites relaxation.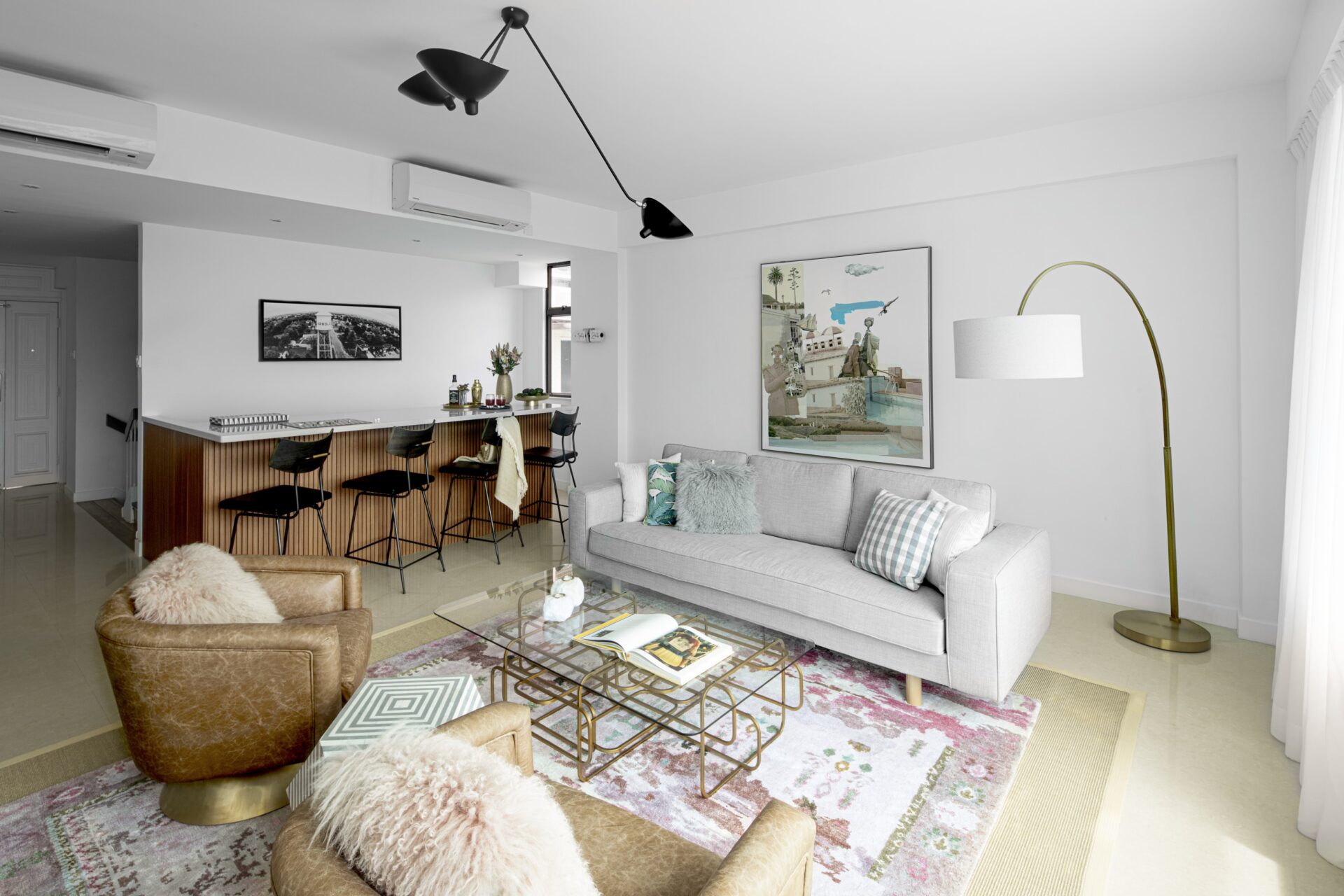 Interior Designer︰B Squared Design
Project︰Cape Drive
4. Lighting
When it comes to European-style decor, many people associate it with the grandeur and opulence of palace settings and vibrant lighting. Therefore, lighting fixtures are essential in highlighting the style! In addition to considering the appearance of the fixtures, the lighting effect is key to showcasing the luxurious ambiance. The light color should not be too harsh, using soft yellow light or refracted light to create a hazy beauty. Even if you want to highlight the decorative elements, spotlights can be used to focus the light in specific areas.
To create a European-style atmosphere, a set of dazzling crystal chandeliers is a must! Not only should the appearance of the lighting fixture be exquisite, but the number of bulbs should be proportionate to the crystals to ensure that the light is refracted onto all the crystals, making the fixture shine even brighter. In addition to grand and heavy crystal chandeliers, various delicate and exquisite lighting fixtures can be added to enhance the sense of elegance in home design.
The focal point of a bedside lamp can be a crystal globe column, paired with a minimalist pure white lampshade, allowing the light to gently penetrate and refract onto the crystal sphere, emitting a subtle shimmer.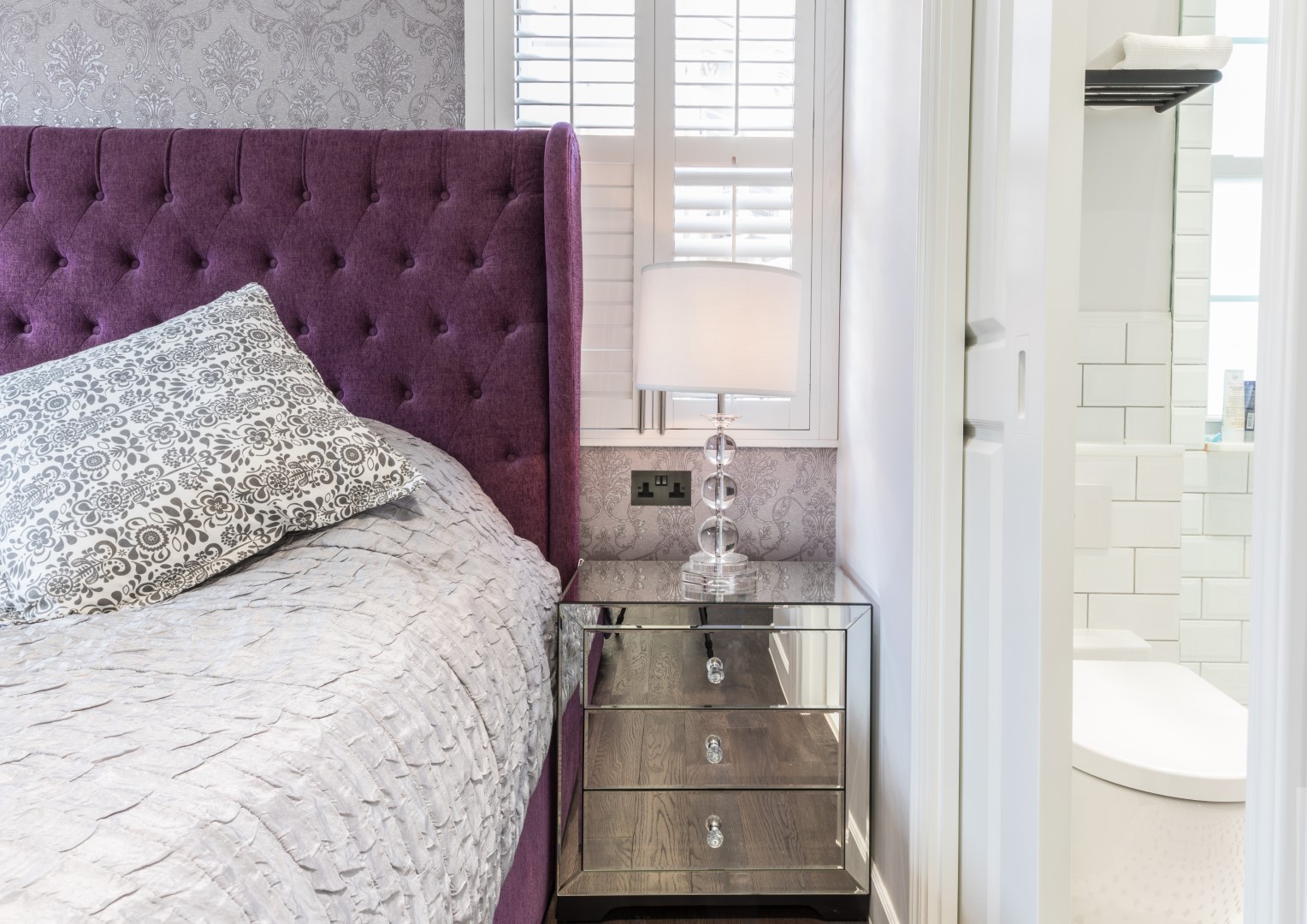 Interior Designer︰Leehar Home
Project︰Happy Valley
After seeing so many modern European-style homes, are you more interested in the modern European style now? Use Designpedia matching service to choose the right interior design company and create a comfortable and peaceful new home! By selecting an interior design company recommended by Designpedia, you can enjoy the "Designpedia Guarantee", which includes various protections such as a guarantee of up to HKD 300,000, an extended warranty, and a 7-day unconditional refund, making your home renovation process hassle-free! Learn about the details of the "Designpedia Guarantee" and related articles! In "Brands", you can find high-quality furniture, appliances, home products, and home services! Designpedia users can also enjoy exclusive offers and shopping discounts provided by the brands. Redeem the benefits now and choose suitable home products!
Extended Reading︰
Being productive while working from home: 4 practical home
Goodbye to slippery floors! 5 Tips for designing practical
Create a Unique Home! 4 Tips for Pattern Design