Interior Design Color Matching | 10 Home Decor Inspirations in Different Shades
26 Jul 2023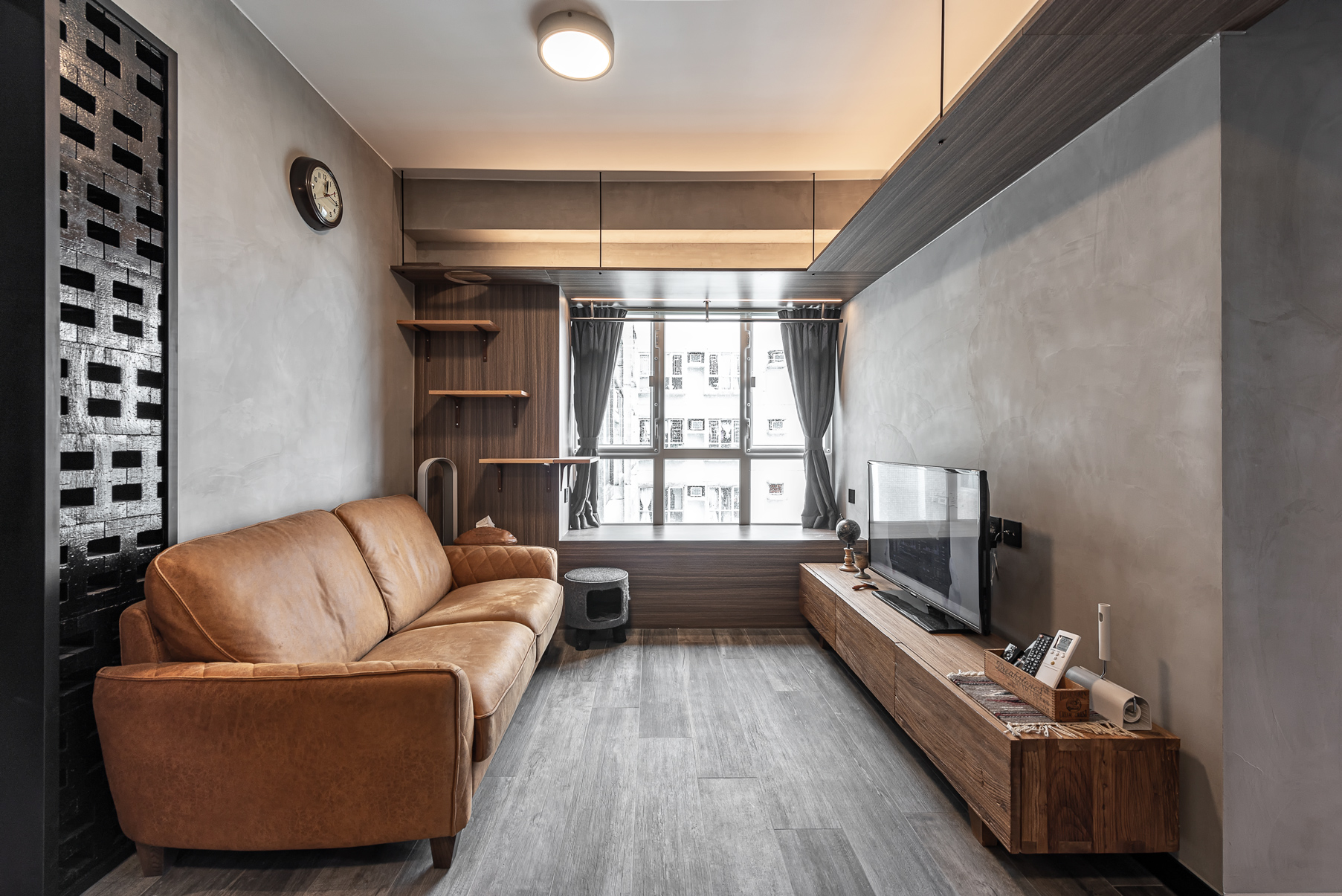 Interior Designer︰Deco Farmer Studio
Did you know that colors determine our first impression of a space? When we enter a space, 70% of our visual impression is influenced by colors. Therefore, color combinations play a crucial role in changing and creating the style in interior design. When colors harmonize beautifully, they can make a room elegant and intriguing, creating a comfortable, refined, and cozy atmosphere in the home. Today, Designpedia takes you on a tour of 10 homes in different shades, providing inspiration for your own interior design.
Soft Pastel Colors
Compared to bold and vibrant dark color schemes, light pastel colors are more easily accepted. The fresh and non-overwhelming design with light colors can withstand the test of time and create a relaxed and bright atmosphere in the home.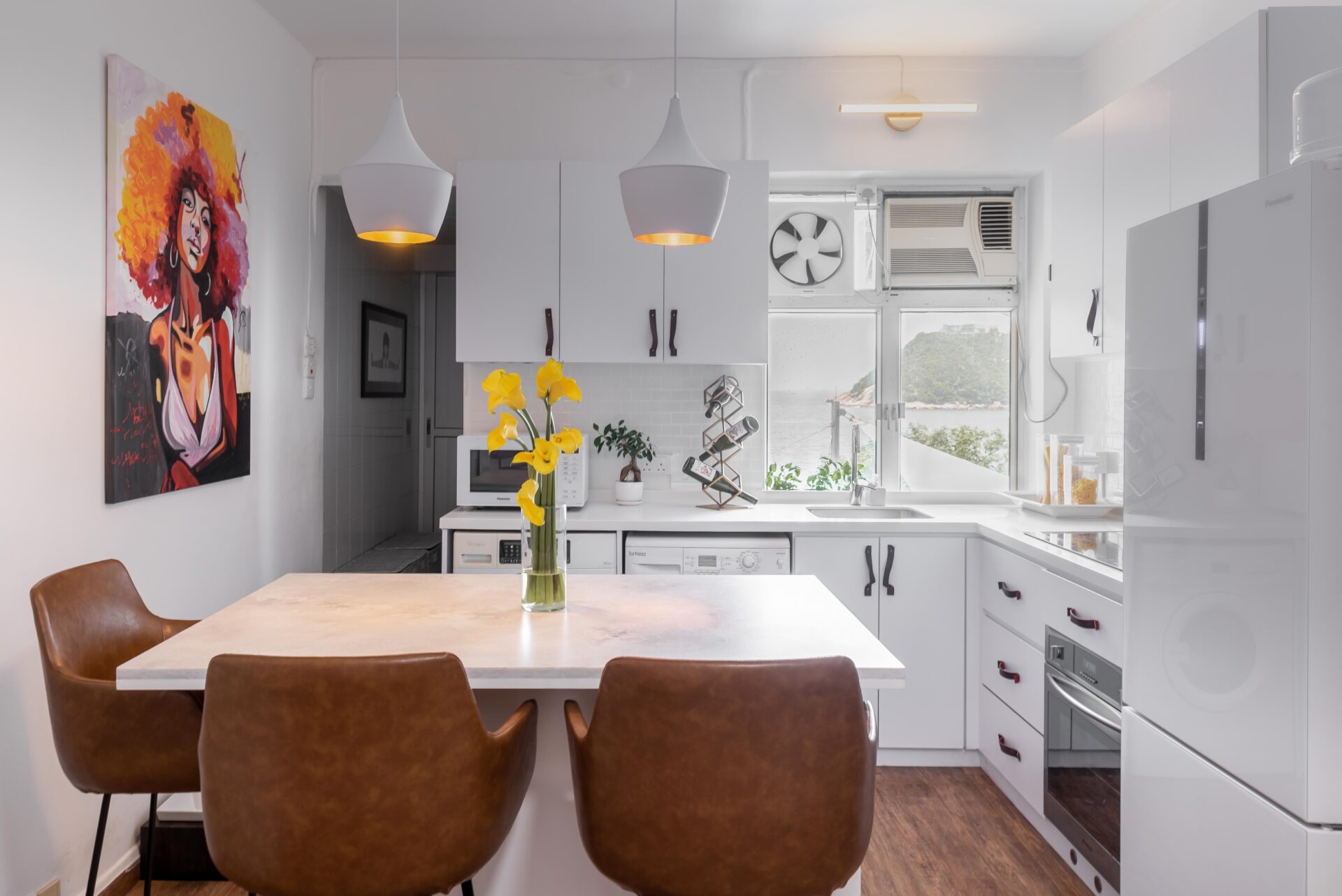 Interior Designer︰B Squared Design
In light color scheme designs, the most challenging aspect is avoiding a sense of monotony or dullness. To address this, incorporating different textures of light-colored decorative materials and adjusting lighting can blend elements like white walls, marble flooring, and glass partitions together. This enhances the brightness of the space while adding complexity in design to the room, making it far from ordinary.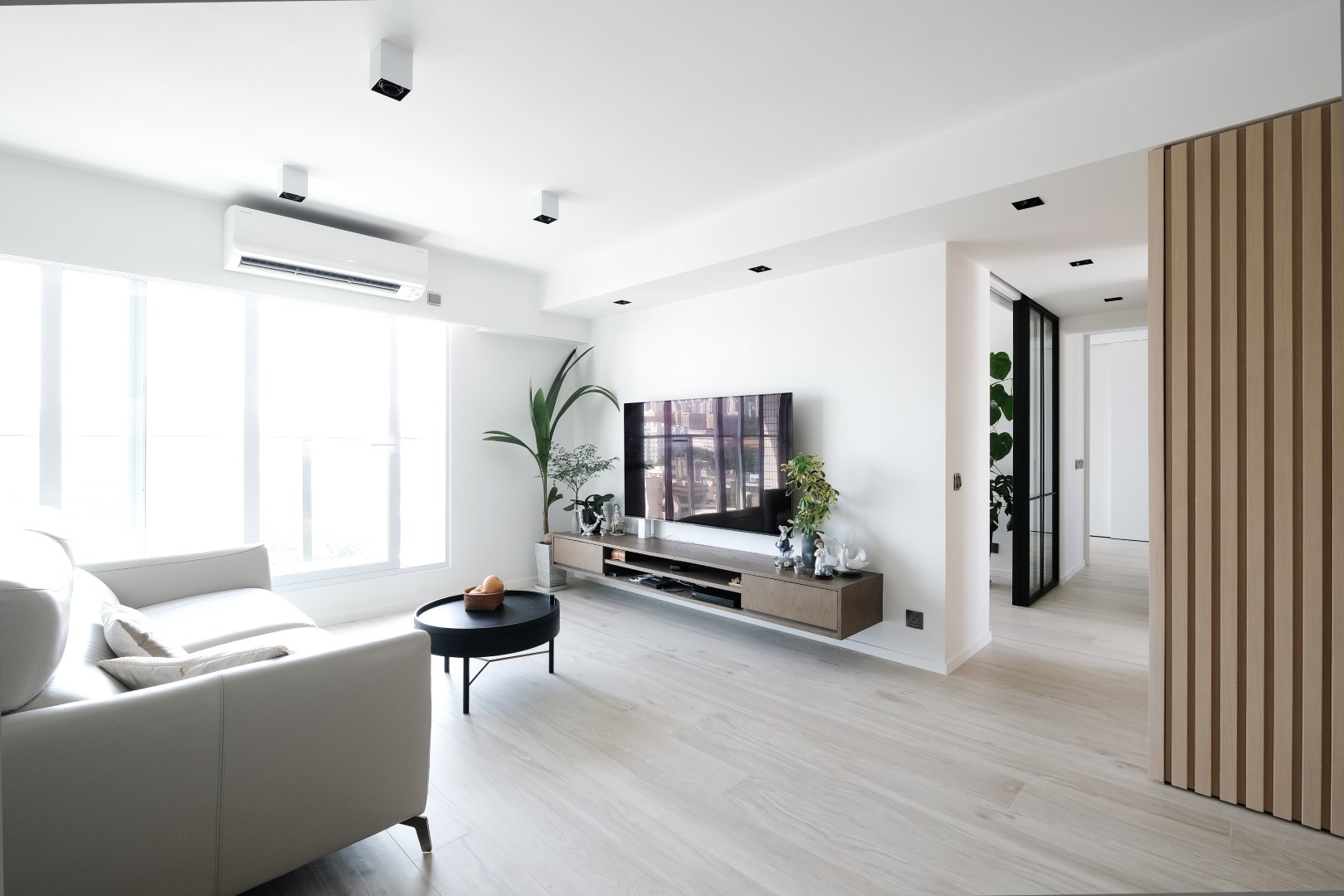 Interior Designer︰studioparti limited
"Lighting" is also an essential element in light color scheme designs. Bright lighting highlights the tones in the home and complements the decorative materials, emphasizing the texture of the design. Additionally, light color schemes can incorporate some dark-colored furniture for contrast. Dark marble and wooden furniture are excellent choices as they add texture and do not overpower the overall design, but instead enhance the home's character.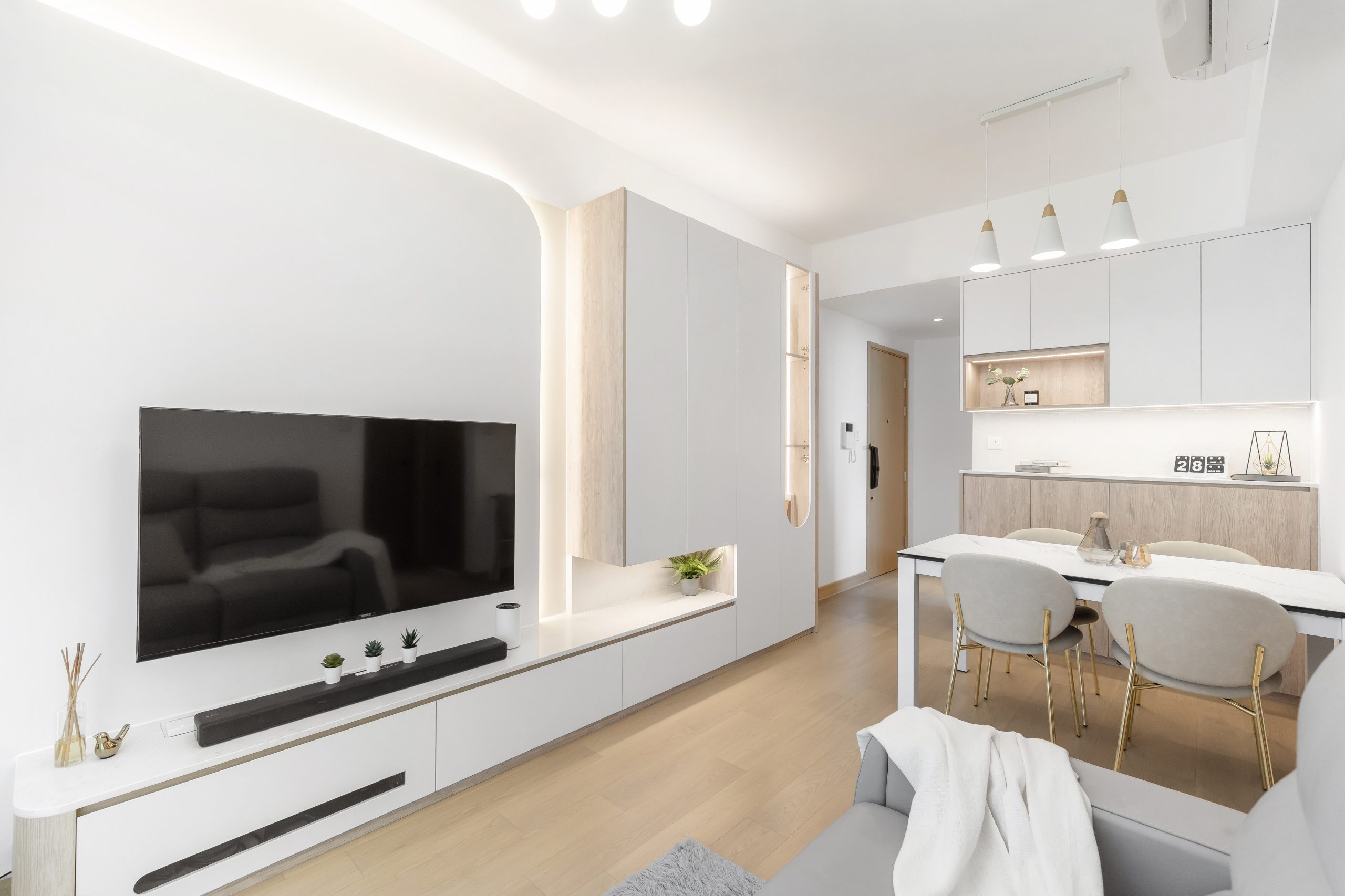 Interior Designer︰Page Interior Design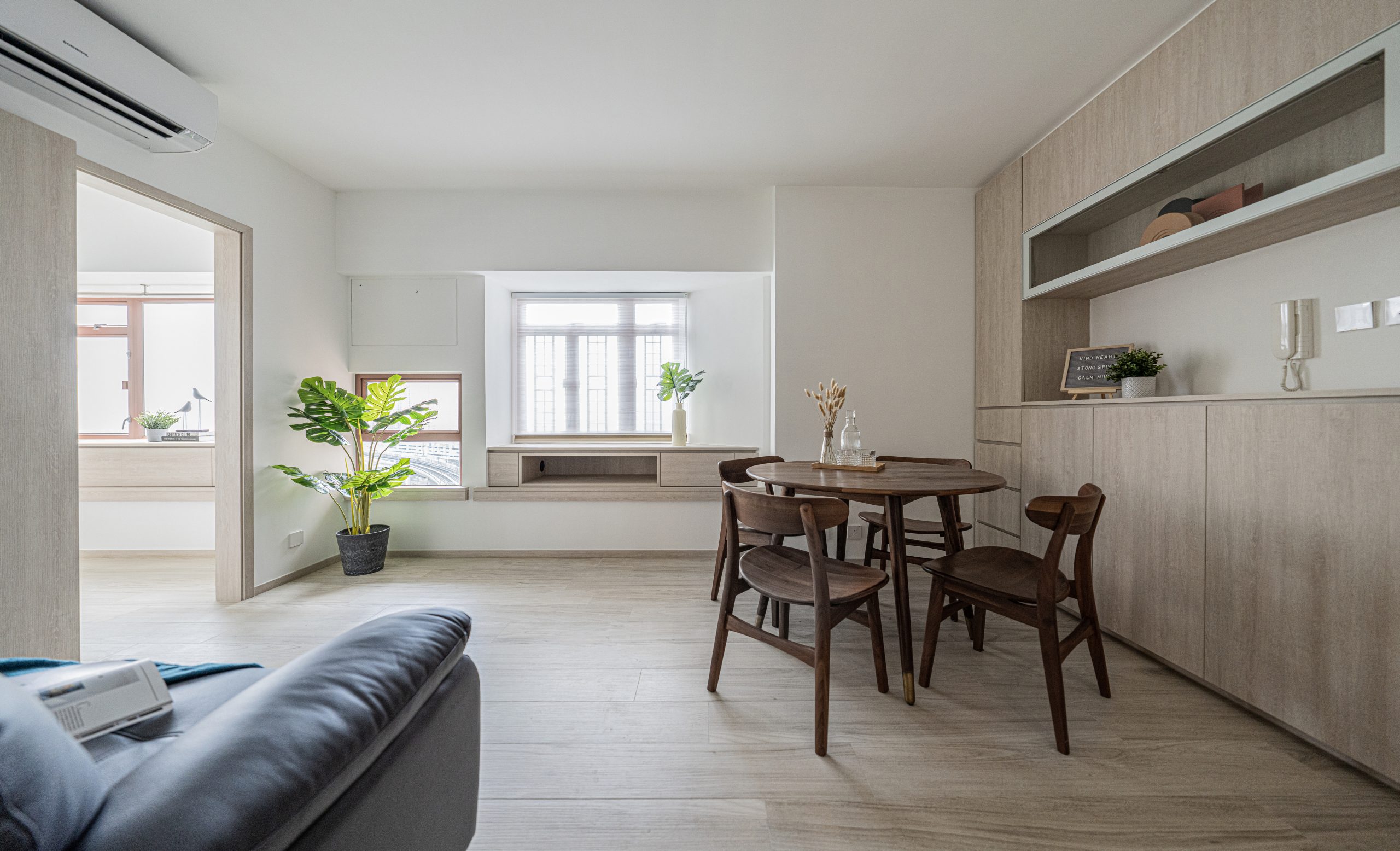 Interior Designer:our interiors ltd
A large amount of white space follows the principle of "less is more." By incorporating simple and natural wooden decorations and using cotton and linen furniture, the space establishes a warm and soft ambiance. There is no need for excessive design and decoration in the space. Instead, a comfortable and fresh light color scheme is created through warm beige and natural wood tones, resulting in a cozy and inviting home.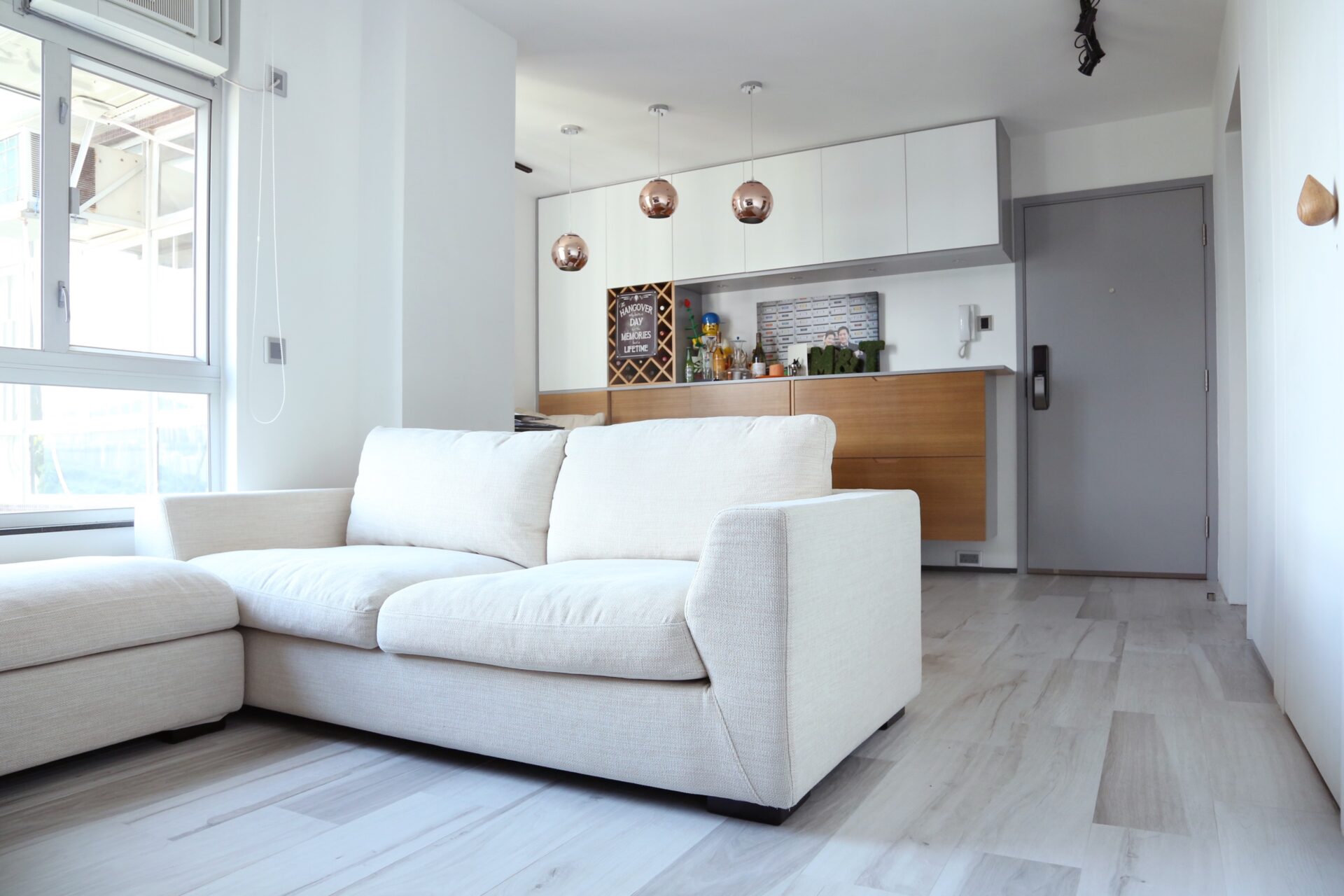 Interior Designer︰KOO interior design
Bold Dark Color Scheme
A home design in a bold dark color scheme exudes personality and offers a diverse range of color combinations that showcase a captivating and mysterious charm. In recent years, dark color schemes have gained popularity among an increasing number of people.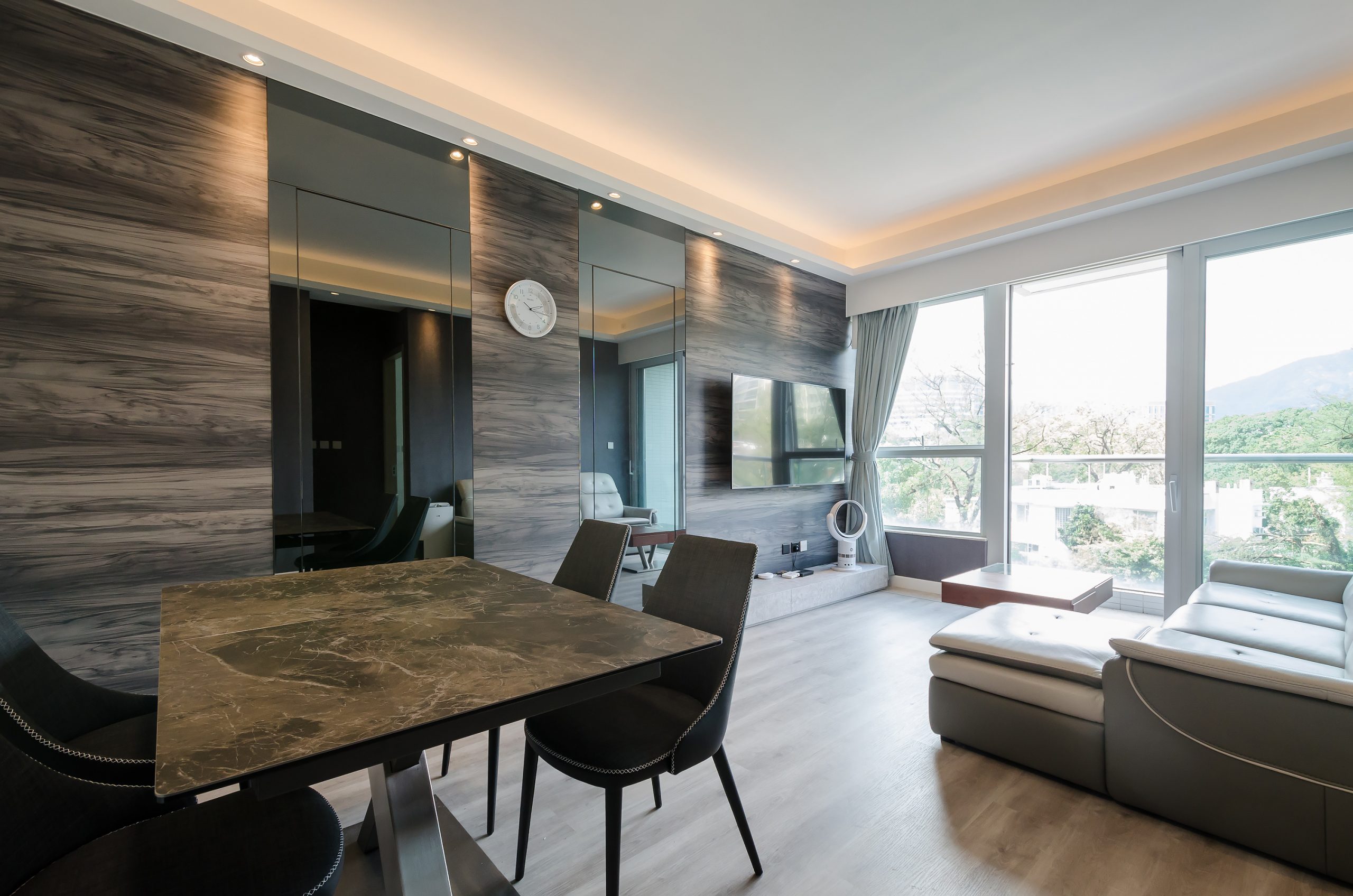 Interior Designer︰現時設計


If you're concerned about managing a dark color scheme, you can start with incorporating it in "selected areas." Paint a single accent wall in a dark color or use dark-colored furniture as decorative accents.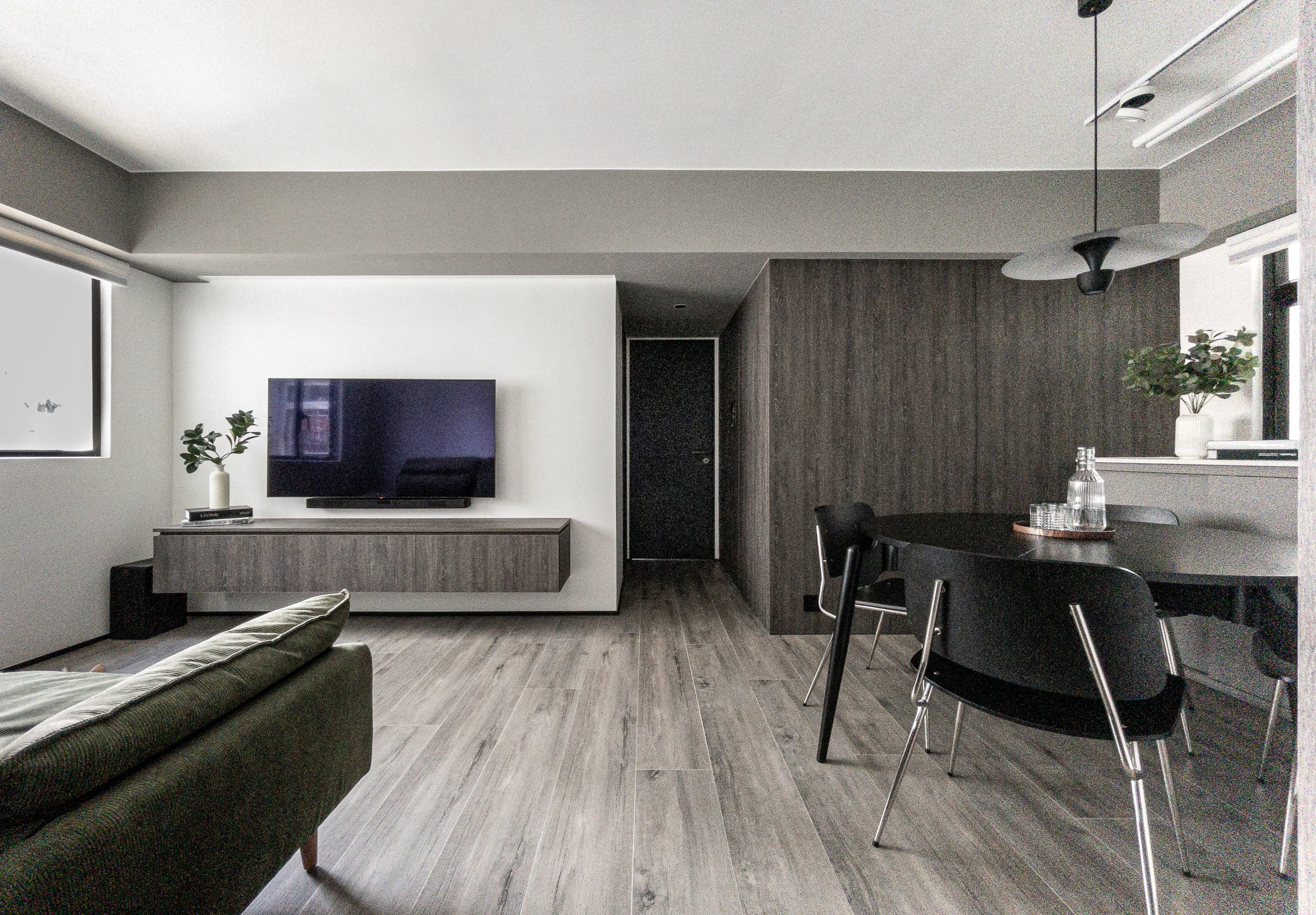 Interior Designer︰our interiors ltd
The TV feature wall in the living room is the perfect place to showcase personality. Consider using gray-black brick walls and pairing them with dark-colored wooden strips. The combination of these two materials creates a contrasting and sophisticated look, enhancing the overall design quality and giving the living room a unique and distinctive touch.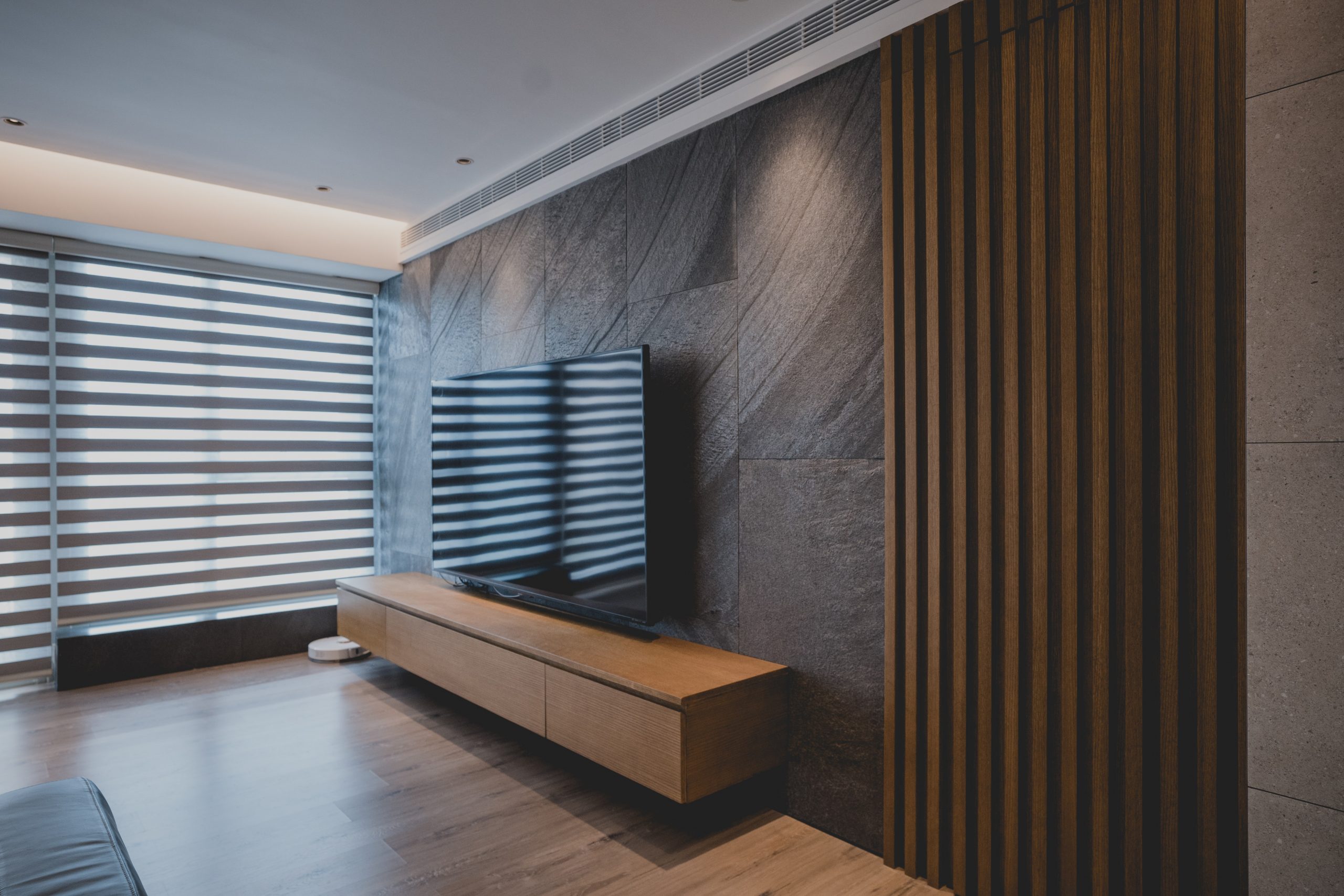 Interior Designer︰Stay Living
Certainly, we can also make bold attempts in inconspicuous areas. For example, we can introduce black color to the bottom part of the dining room island. A small area of black not only avoids a gloomy atmosphere but also adds a touch of modernity to the home design, enhancing its personality. Additionally, it can be paired with hardwood flooring to reduce the overall sense of heaviness in the design.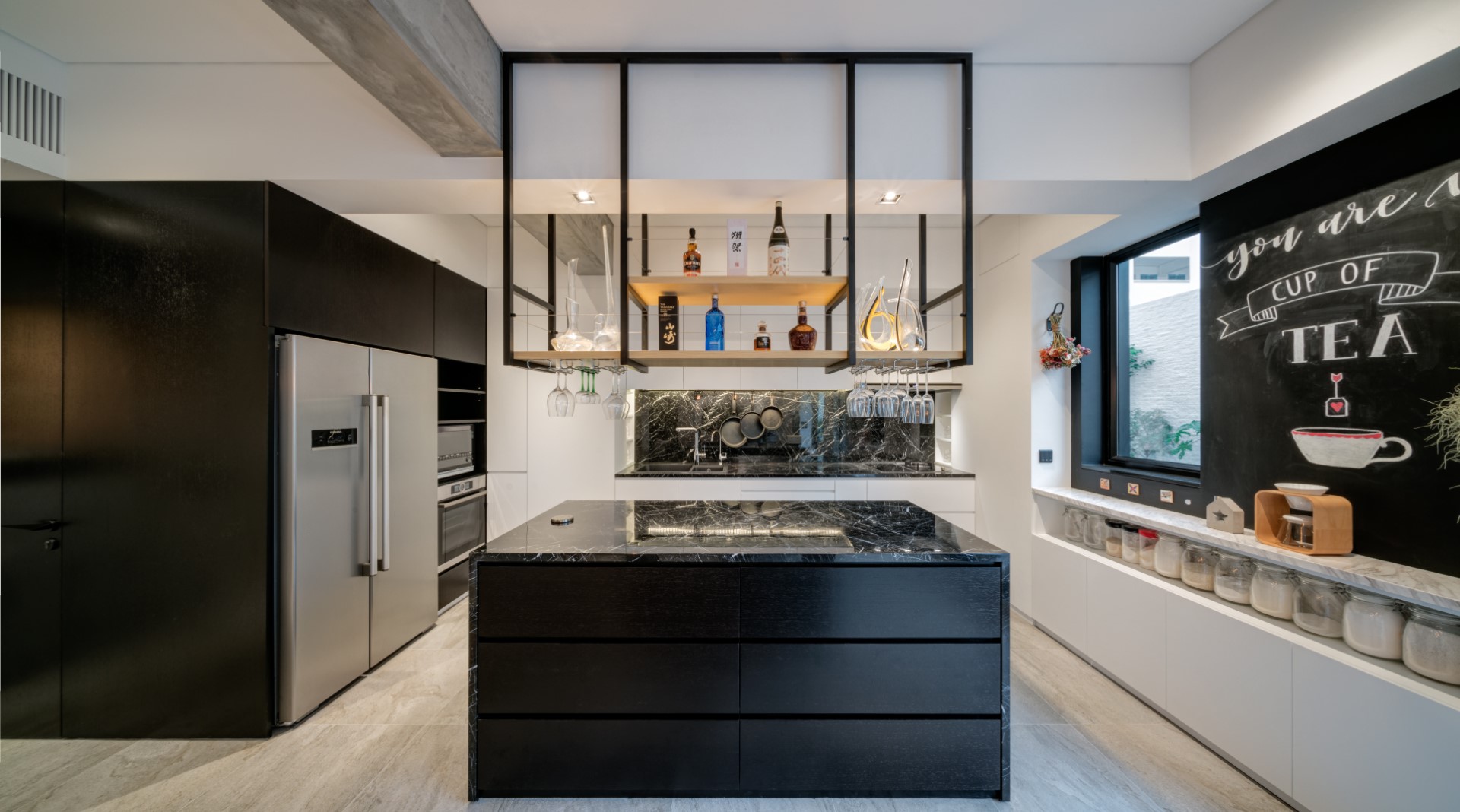 Interior Designer︰in Him's Interior Design
Dark color schemes can create an incredible sense of comfort and tranquility. In particular, blue tones can evoke feelings of peace, calmness, and clarity, making them an ideal choice for bedroom color schemes. Deep blue with gray undertones can transform the bedroom into a serene and deeply soothing private space. Matching bedding in the same color scheme adds a touch of serenity while staying true to the theme of the room.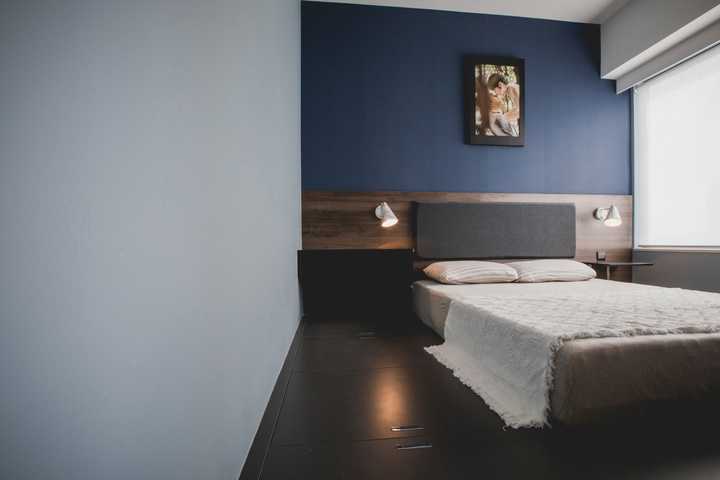 Interior Designer︰Stay Living
Are you still racking your brain over choosing the right home color scheme? Use Designpedia matching service to choose the right interior design company and create a comfortable and peaceful new home! By selecting an interior design company recommended by Designpedia, you can enjoy the "Designpedia Guarantee", which includes various protections such as a guarantee of up to HKD 300,000, an extended warranty, and a 7-day unconditional refund, making your home renovation process hassle-free! Learn about the details of the "Designpedia Guarantee" and related articles! In "Brands", you can find high-quality furniture, appliances, home products, and home services! Designpedia users can also enjoy exclusive offers and shopping discounts provided by the brands. Redeem the benefits now and choose suitable home products!
Extended Reading︰
Being productive while working from home: 4 practical home
Goodbye to slippery floors! 5 Tips for designing practical
Create a Unique Home! 4 Tips for Pattern Design