6 feature wall materials to give your home a unique style
31 Aug 2023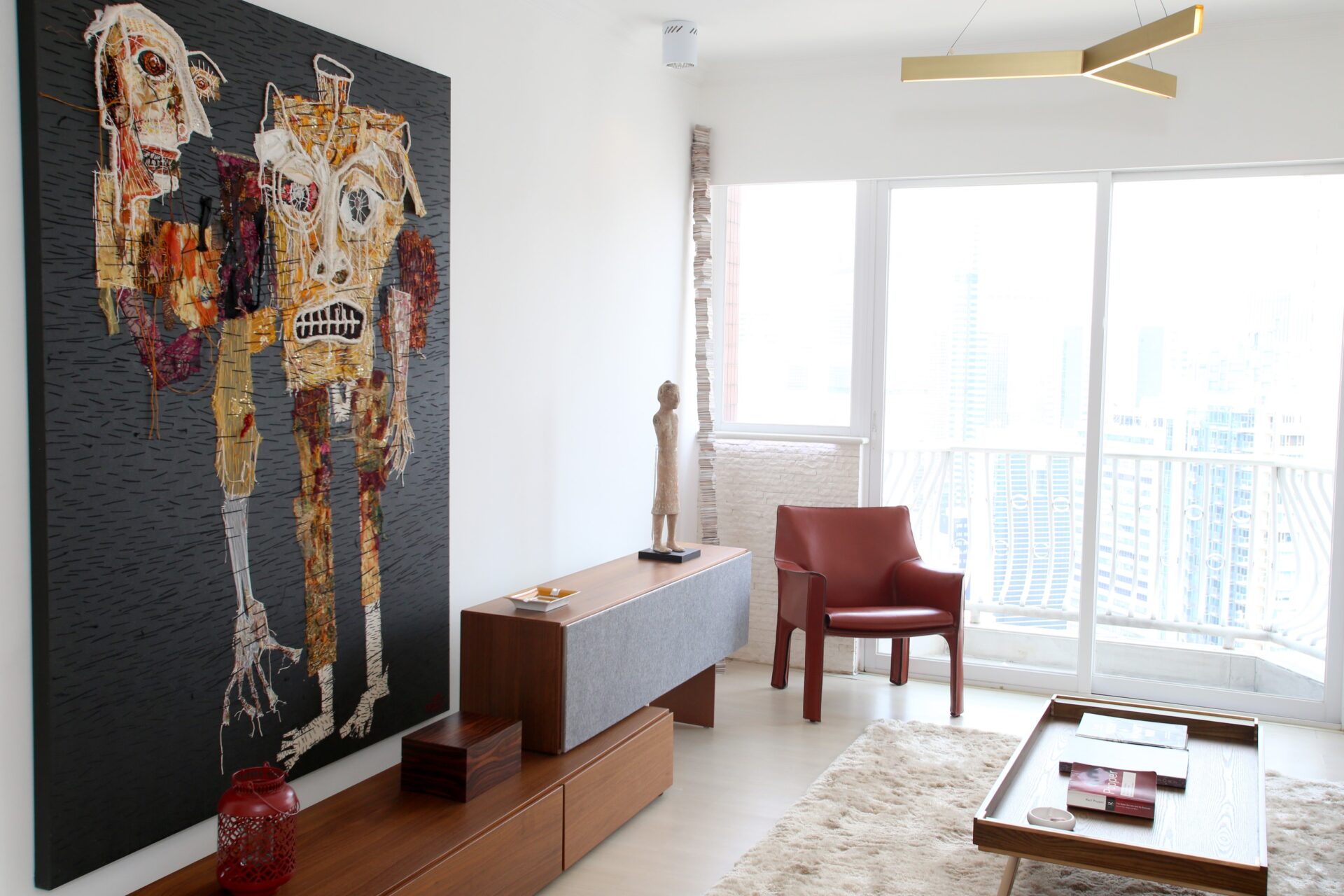 View B Squared Design Camelot Heights project
Decorating your home with plain and monotonous white walls? It's outdated! A well-designed feature wall can perfectly enhance your home's style while being practical. There are many types of feature walls, ranging from tiled and wallpapered walls to handcrafted murals, all of which can create different ambiances and make the entire space more vibrant. Let's look at several common types of feature wall materials and techniques in Hong Kong with Designpedia!
1. Natural and Warm Wood
Wood may not be the most cost-effective option compared to tiles or wallpaper, but it can bring warmth and radiance to your home. Of course, in practical application, it is not necessary to cover an entire wall with wood. By using suitable wood materials, you can establish a distinct home style and achieve a unique effect.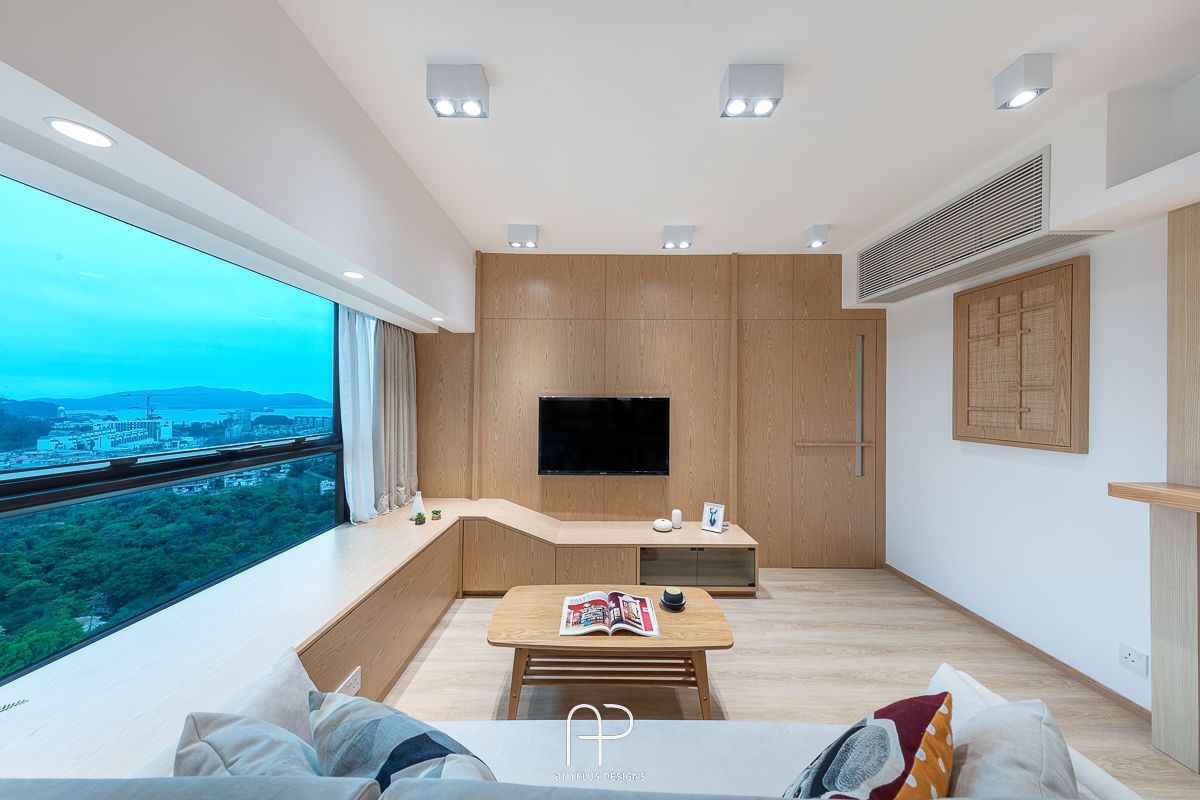 View am PLUS Designs Limited Aegean Coast Project
Using wood as a TV feature wall, paired with cabinets in the same wood tone, enhances the overall coordination of the space while also increasing storage space, making the area organized and more tidy. This type of feature wall can also visually expand the space, making the living room more open and creating a pleasant visual experience with a sense of refinement and depth.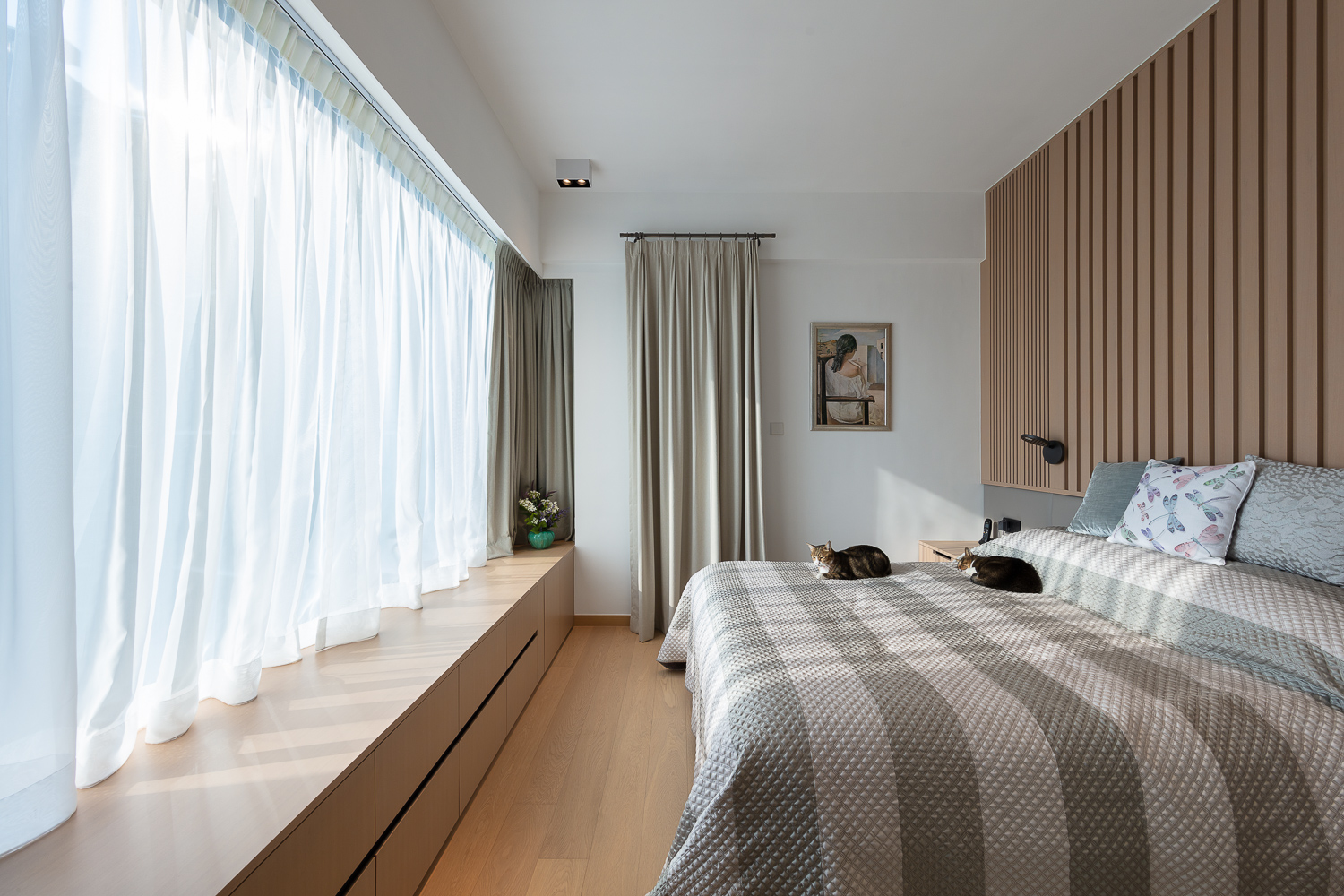 View am PLUS Designs Limited The Bloomsway Project
Wooden wall panels can serve not only as a bed headboard but also seamlessly blend with the bed. When complemented by white curtains and a large square window, they add a touch of warmth to the entire bedroom, creating nights filled with a cozy and inviting atmosphere.
2. Simple and Traditional Paint
When it comes to creating a feature wall, the most simple and affordable material is undoubtedly paint. It is also relatively easy to apply, and paint offers good moisture and decay resistance, making it suitable for Hong Kong's environment. However, paint does have its drawbacks. The main disadvantage is its lack of flexibility, as the color tends to be uniform, and there is limited variety in pattern selection.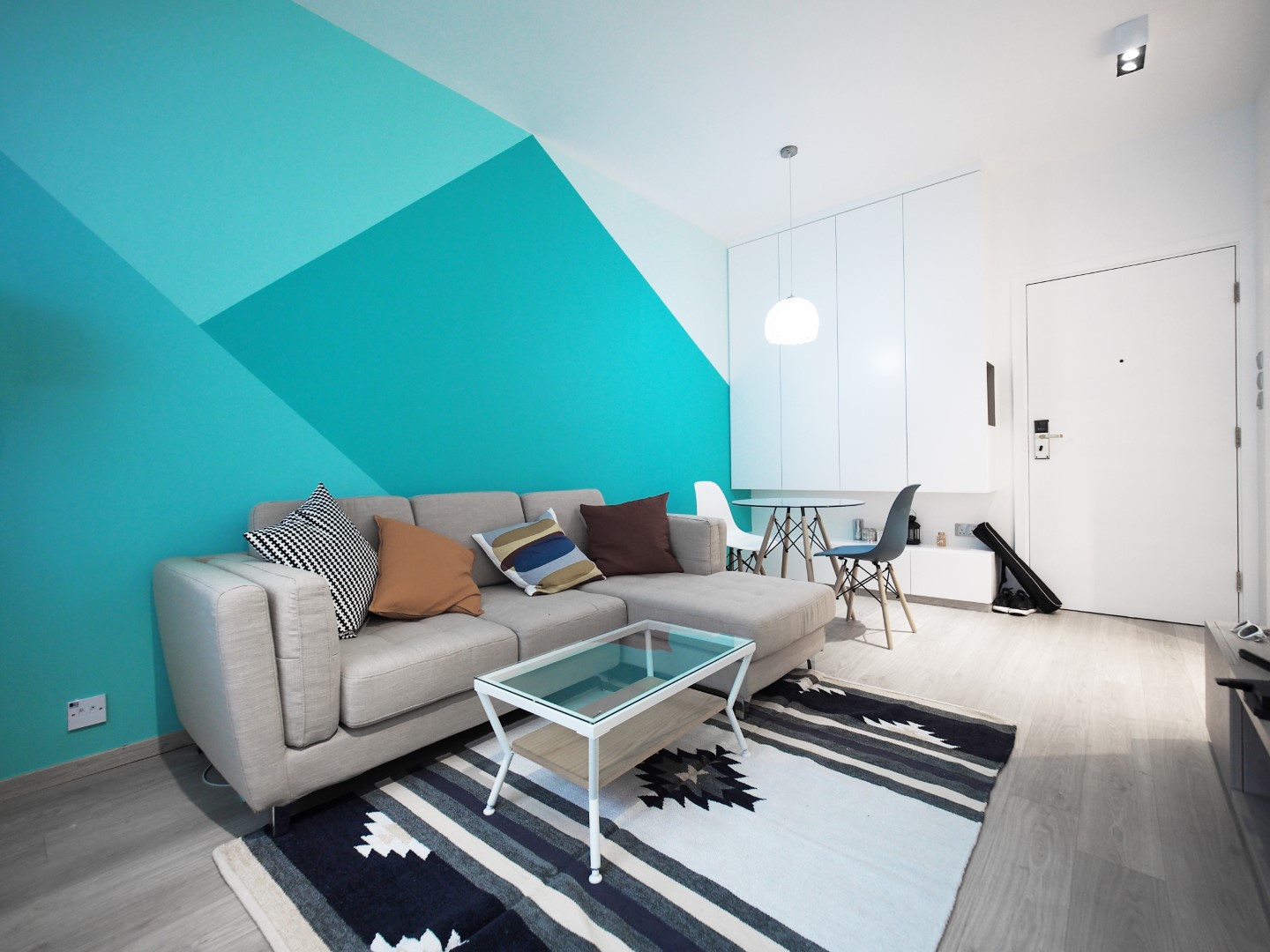 View N'creative Manhattan Heights Project
When using paint for a feature wall, the most common method is "color blocking." It can be as simple as dividing the wall horizontally or vertically with different colors. For a more intricate design, geometric patterns can be created using different colored paints. Alternatively, you can opt for a hand-painted mural, where an artist designs unique patterns based on your preferences, ensuring the distinctiveness of the entire feature wall and creating a home with a stylish flair.
3. Diverse Styles of Cultured Stone
Cultured stone offers a wide range of material options, including cement, gypsum, and more. It can effortlessly create a distinctive and stylish feature wall. Cultured stone is commonly used to mimic red/white brick walls. Whether applied to the entire wall or used as partial decorative accents, it can greatly enhance the ambiance and achieve impressive results in style creation. The rough texture of cultured stone is particularly appealing and adds to its charm.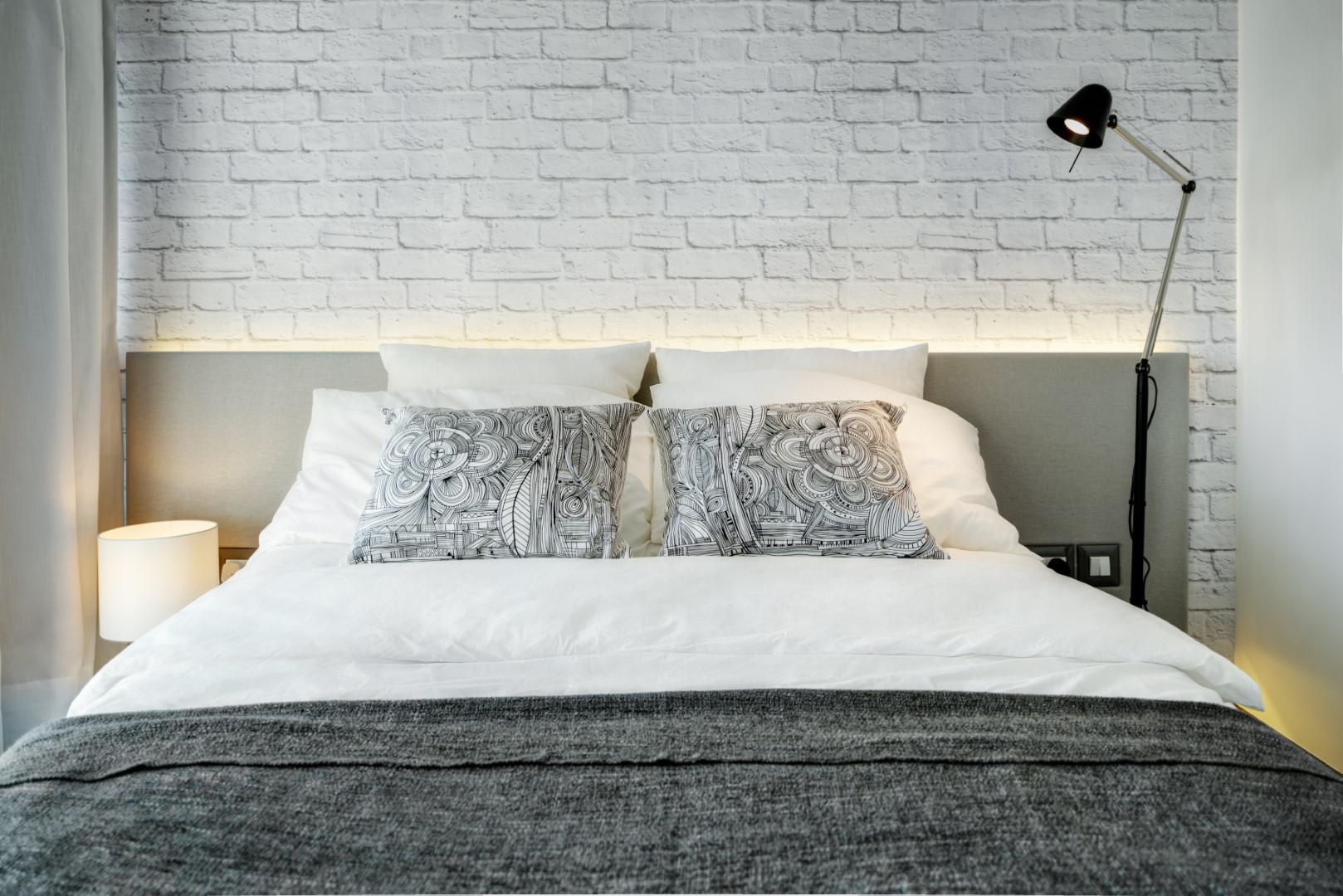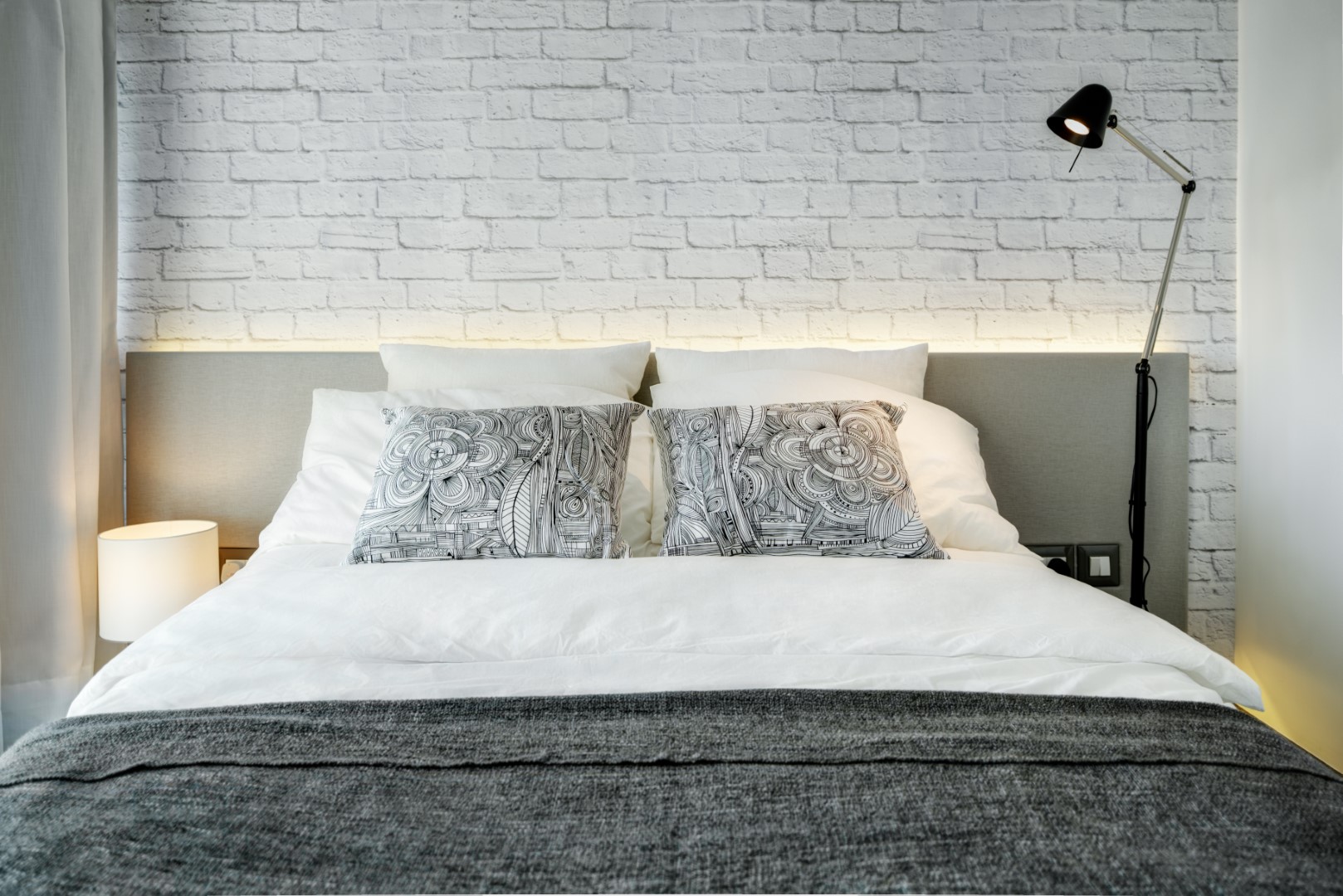 View in Him's Interior Design Bellagio Project
A white cultured stone wall design exudes simplicity and can further enhance the sense of space, making the entire area bright and beautiful. When paired with unique furniture arrangements, it creates a finishing touch. For instance, vintage-style furniture with a touch of antiquity, wooden tables, and cabinets are excellent choices to highlight the texture of the cultured stone wall.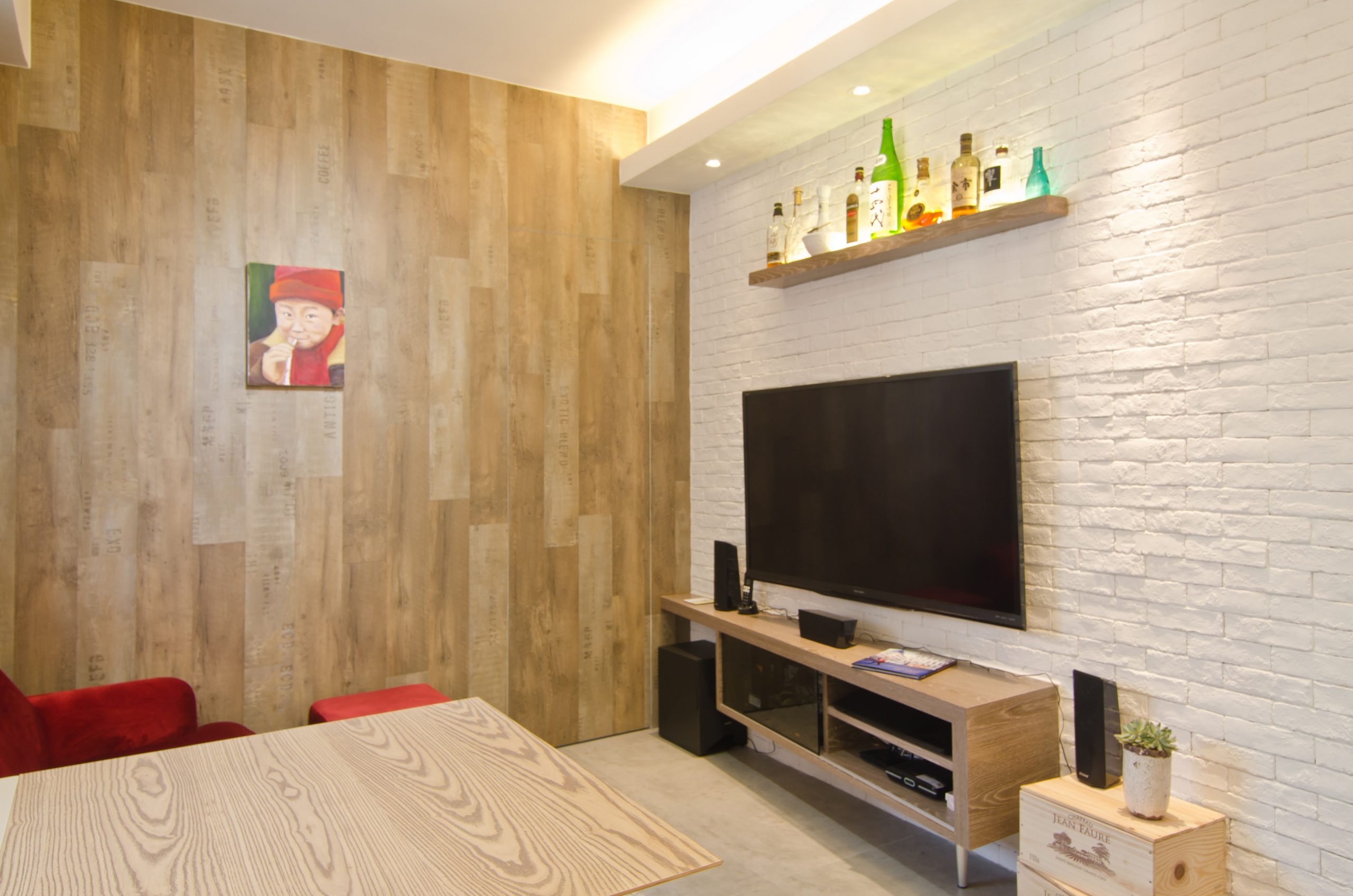 View Aims Design Lily Court Project
It is worth noting that textured cultured stone surfaces can accumulate dust and require regular cleaning. To clean them, you can start by using a vacuum cleaner to remove surface dust and then use a damp cloth to wipe them clean.
4. Diverse Patterns of Wallpaper
Nowadays, the practice of covering entire walls with wallpaper has become less common, and instead, wallpaper is often used for creating feature walls in specific areas. There is a wide variety of wallpaper patterns and materials available, including paper, fabric, vinyl, metallic, natural materials, and more, offering a dazzling array of choices. Using wallpaper not only adds vibrancy to a room but also provides a certain level of flexibility in interior design.
Vie Space Design The Harbourfront Landmark Project
Wallpaper can achieve effects that other materials like paint cannot provide. If you want to add a unique personality to your room, considering wallpaper is a great idea. However, it is important to note that wallpaper requires higher craftsmanship, especially in handling seams and corners. Additionally, its durability is generally lower compared to other materials. The lifespan of wallpaper is typically around 10-15 years, and when you want to change to a different style, you will need to remove the old wallpaper.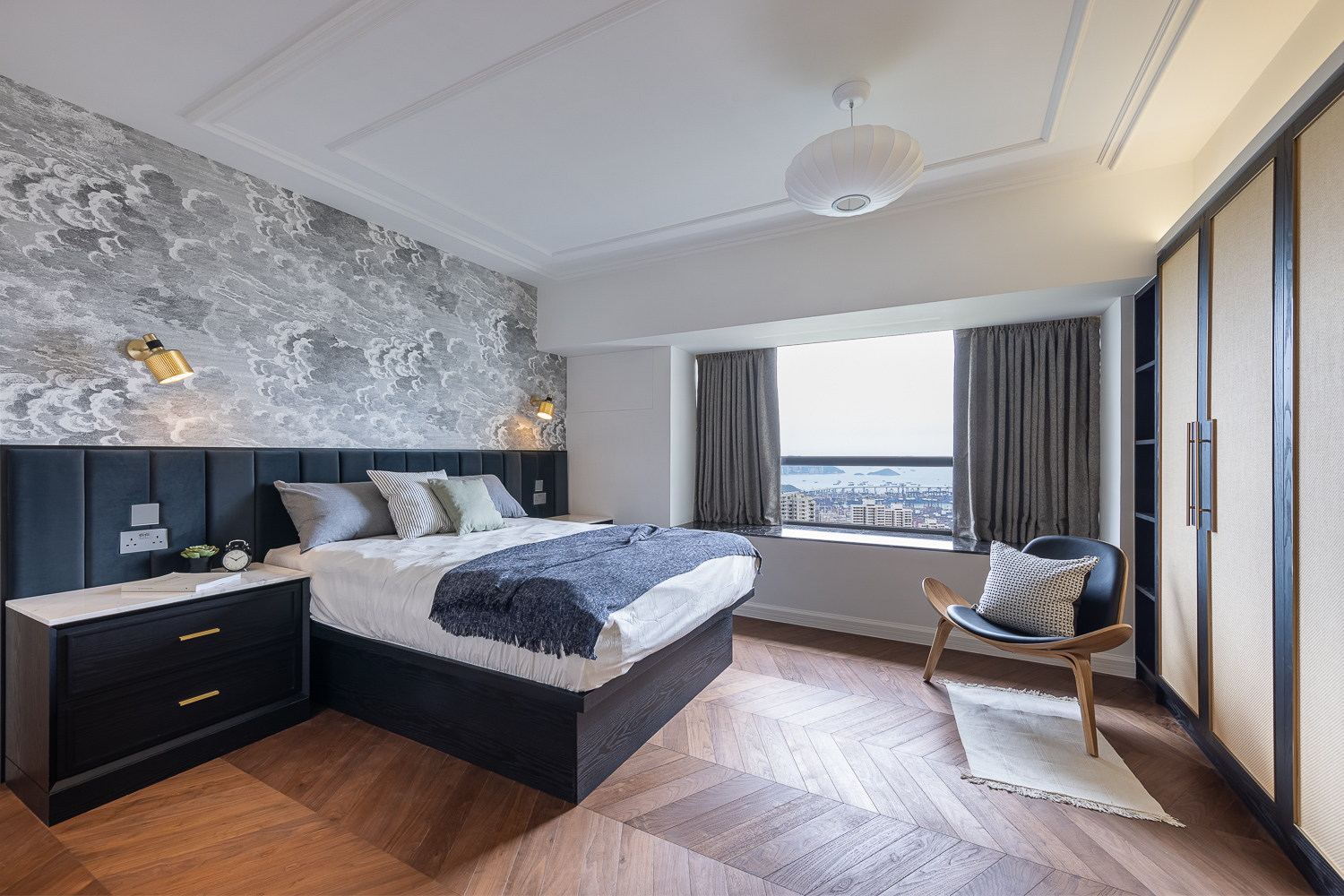 View am PLUS Designs Limited Wonderland Villas Project
5. Various Styles of Art Paints
Art paints, unlike regular paint, are specifically designed for special wall materials and offer excellent decorative effects. There are many different series of artistic paints available, allowing you to achieve various styles such as stone-like, industrial, or metallic finishes. Art paints do not contain volatile solvents, so they are odorless. They have a long lifespan and excellent flexibility, as they can withstand thermal expansion and contraction without cracking. Moreover, the application of art paints is relatively simple, and with proper guidance and training, you can even apply them yourself.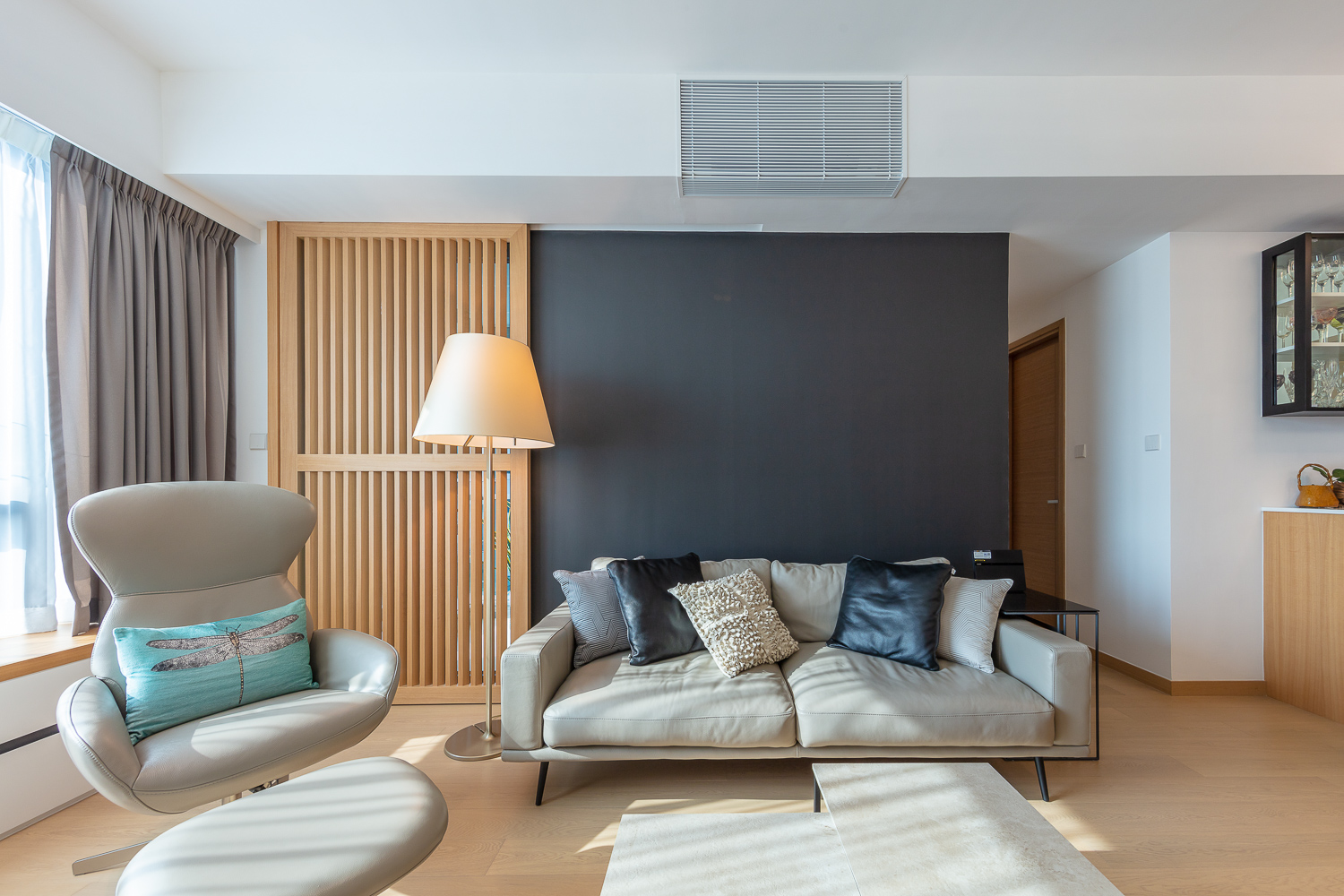 View am PLUS Designs Limited The Bloomsway Project
Chalkboard paint has become increasingly popular as an artistic paint in recent years. When applied to a wall, it creates a chalkboard-like surface, serving both decorative purposes and providing a creative space for spontaneous drawings that are easy to clean. The most common colors for chalkboard paint are deep green and black, which create a contrasting effect when paired with lighter-colored walls in the space. It is particularly suitable for use on walls in study rooms, living rooms, or bedrooms.
6. Textured Metal Materials
In addition, you can choose metal materials that accentuate the industrial feel of a feature wall, adding shine and texture to your home. The type of metal chosen will determine the texture, pattern, and atmosphere it creates. Compared to opulent and glittering decorations, metal materials give off a more rebellious, rugged, and slightly mysterious vibe, adding a personalized touch that is well-suited for modern homes.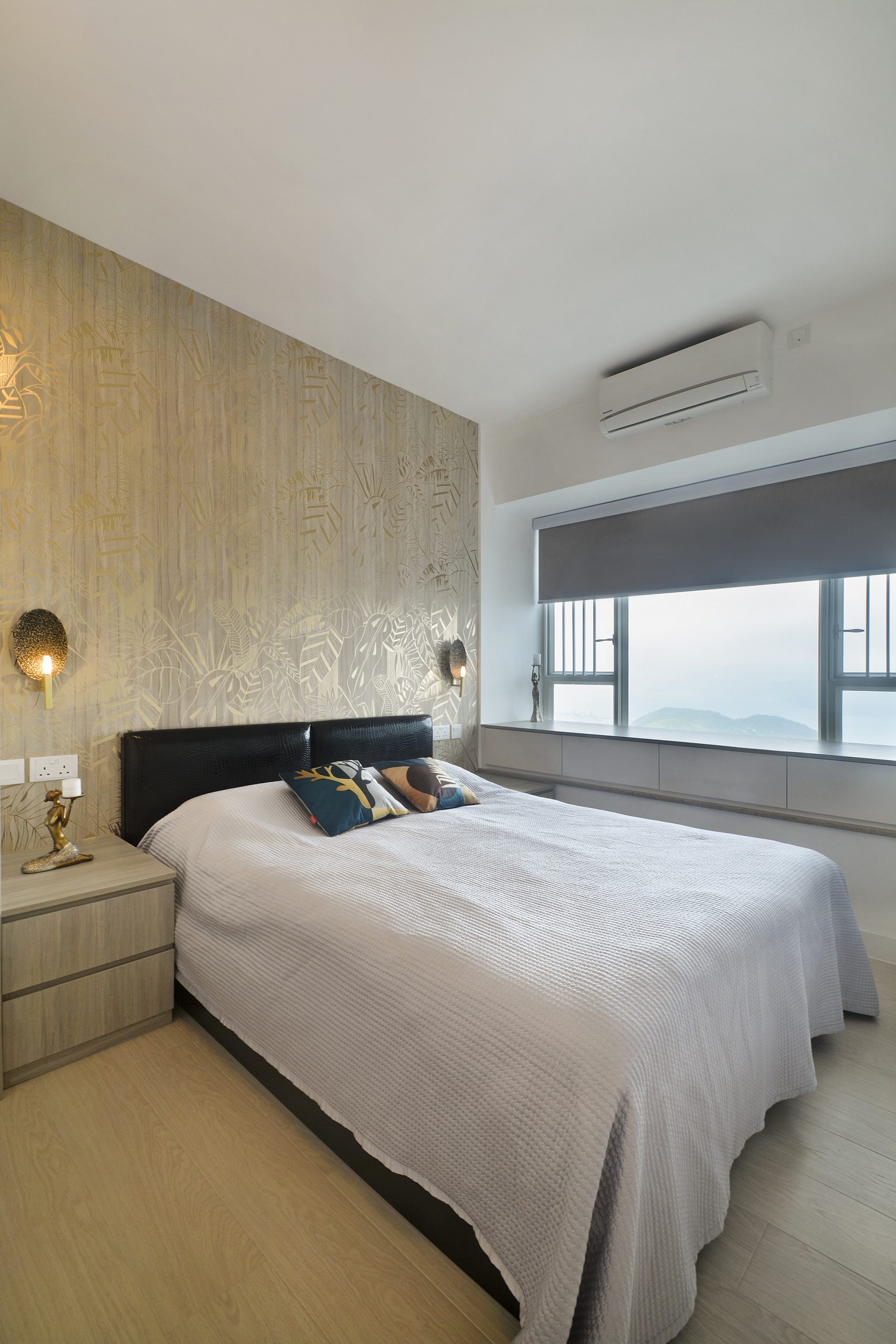 View Space Design Le Prestige Project
If the entire room has a slightly cool-toned texture, the best complement would be metal materials such as steel, iron, and aluminum that highlight a sense of stability. This can present a well-defined and orderly structure. Of course, soft lighting is essential, as warm lighting combined with the texture of metal is one of the elements of an industrial style.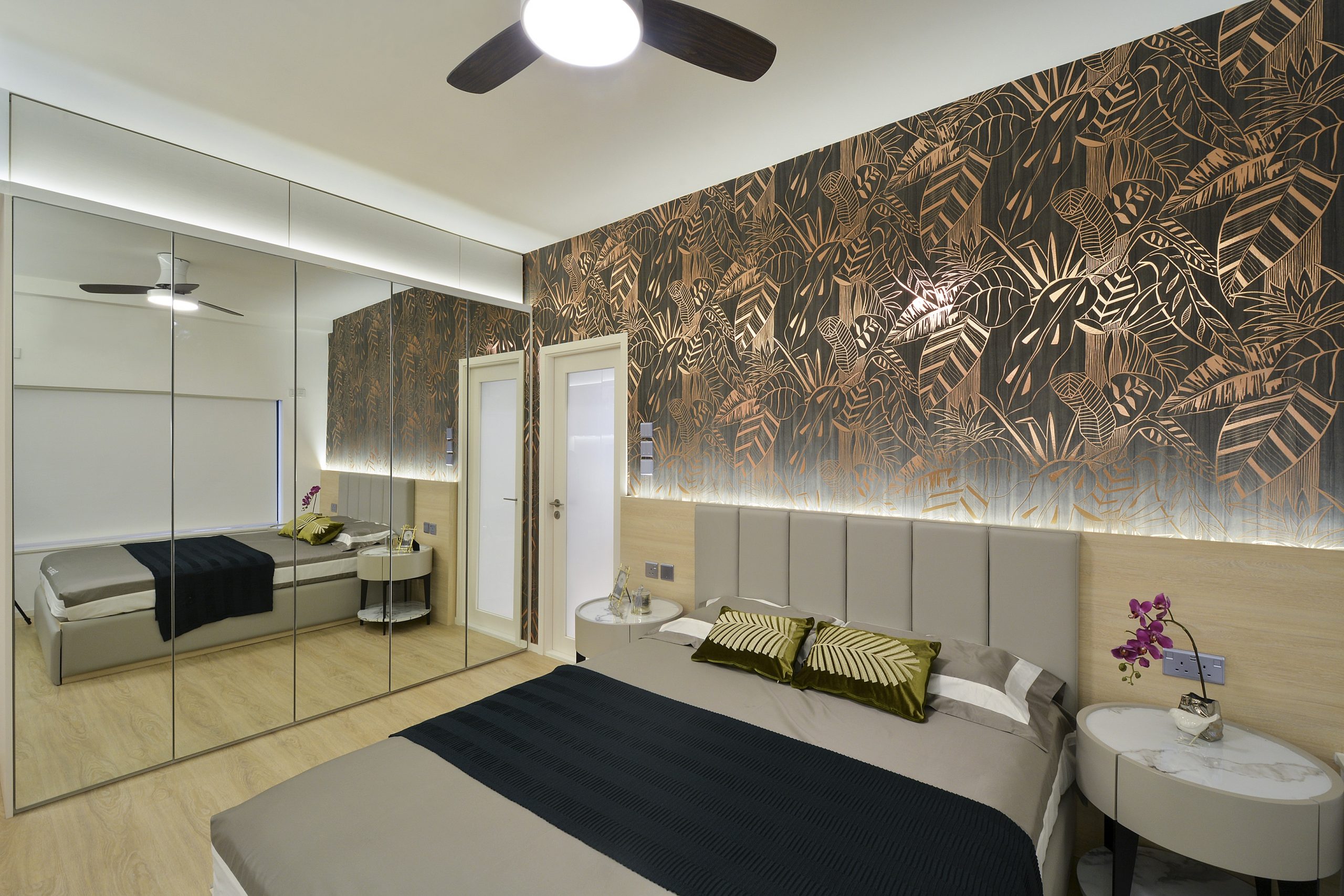 View Space Design The Beverly Hills Project
Are your still unsure about which wall decoration to use? Use Designpedia matching service to choose the right interior design company and create a comfortable and peaceful new home! By selecting an interior design company recommended by Designpedia, you can enjoy the "Designpedia Guarantee", which includes various protections such as a guarantee of up to HKD 300,000, an extended warranty, and a 7-day unconditional refund, making your home renovation process hassle-free! Learn about the details of the "Designpedia Guarantee" and related articles! In "Brands", you can find high-quality furniture, appliances, home products, and home services! Designpedia users can also enjoy exclusive offers and shopping discounts provided by the brands. Redeem the benefits now and choose suitable home products!
Extended Reading︰
Being productive while working from home: 4 practical home
Goodbye to slippery floors! 5 Tips for designing practical
Create a Unique Home! 4 Tips for Pattern Design