Don't let space limit you: 5 principles for designing small rooms
24 Jul 2023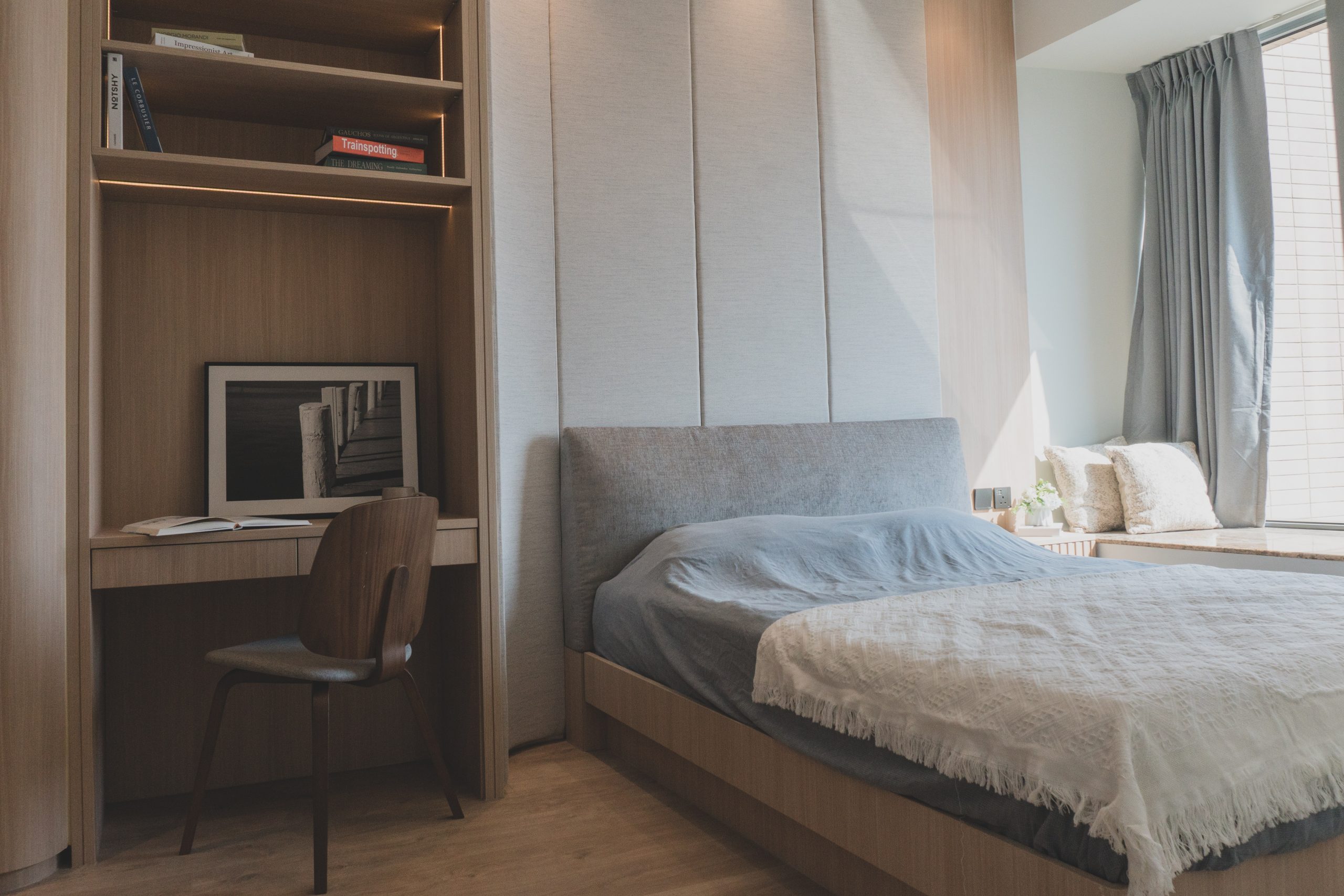 Interior Designer︰Stay Living
Does limited space limit your room design options? Do you feel compelled to settle for the simplest solutions? In reality, with the right approach, your small room can become a comfortable and stylish haven. This time, let Designpedia share 5 key interior design principles for small rooms, focusing on lighting, storage space, color coordination, and more. These tips will help you create the perfect bedroom.
1. Keep the room open and bright
Lighting has a significant impact on interior spaces, especially in small bedrooms where a dim environment can make the space feel cramped and confined. The ideal solution is to choose a room with windows. However, if that's not possible, opt for white or light-colored tones to create an open and comfortable atmosphere in the bedroom.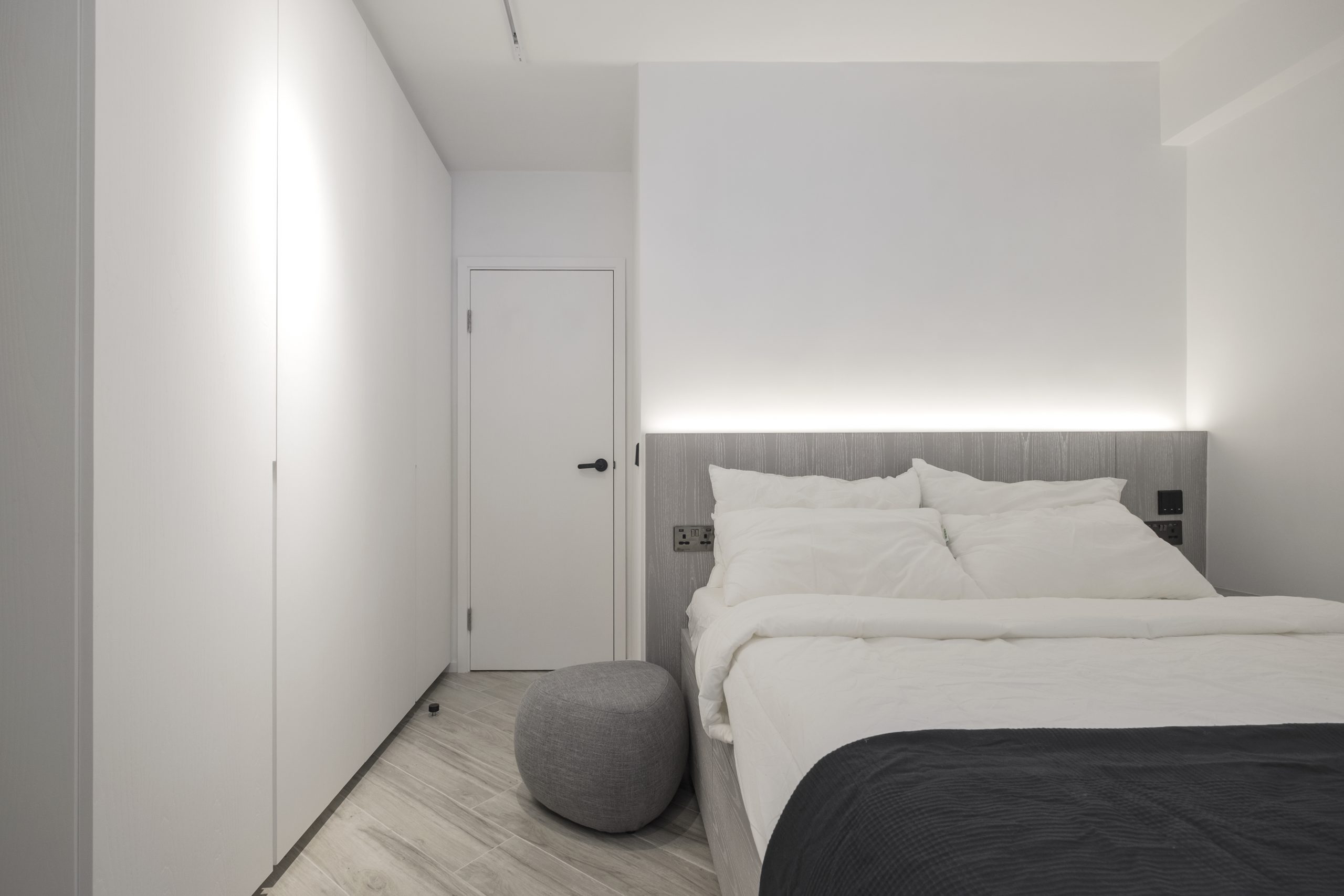 Interior Designer︰our interiors ltd
If you find the design too monotonous, you can add more variety to individual items to create a personal and distinctive private space. Incorporate diverse textures and materials, such as bedside lamps and bedding patterns, to enhance the overall aesthetic and add a personal touch to the room.
2. Maximize storage space from all directions
To make the most of limited floor space, consider utilizing vertical or under-bed storage solutions. One popular approach in recent years is to elevate the bed platform, creating additional storage space underneath. This design allows for a more relaxed and comfortable atmosphere while maximizing storage potential.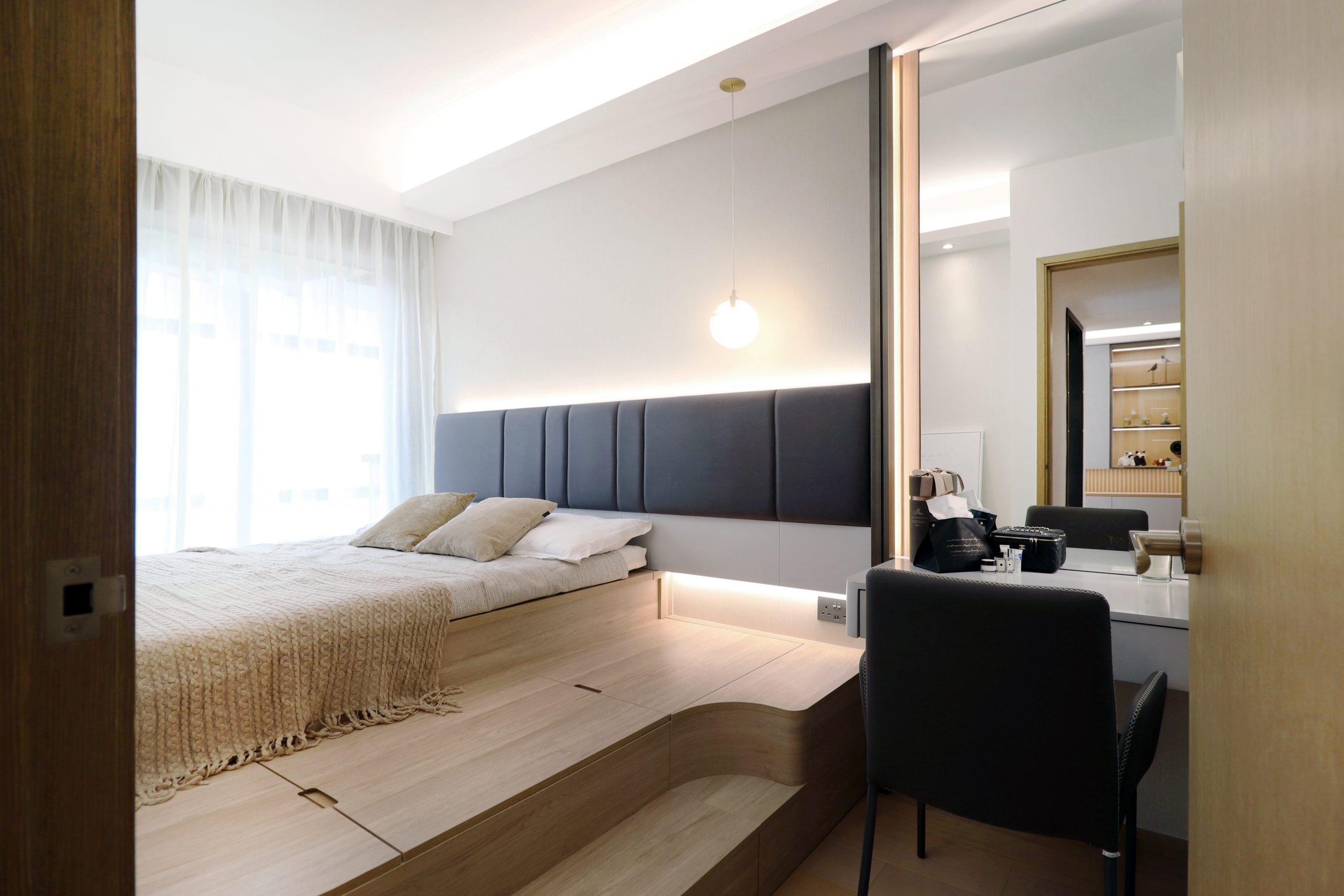 Interior Designer︰研變室內設計工作室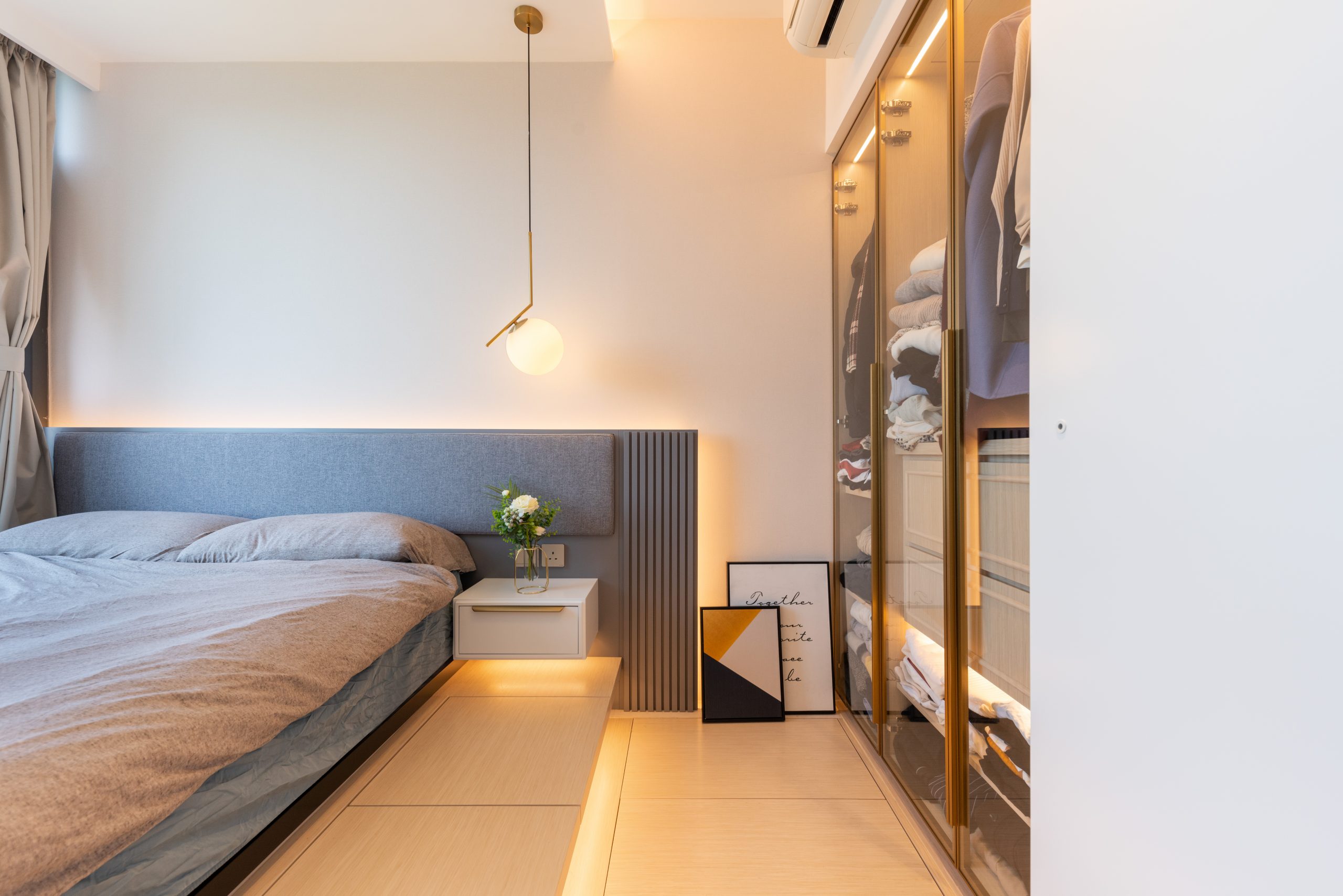 Interior Designer︰Ovvio Studio
Another good method is to place the bed in a loft or attic space. This not only creates additional storage opportunities but also provides a high level of privacy.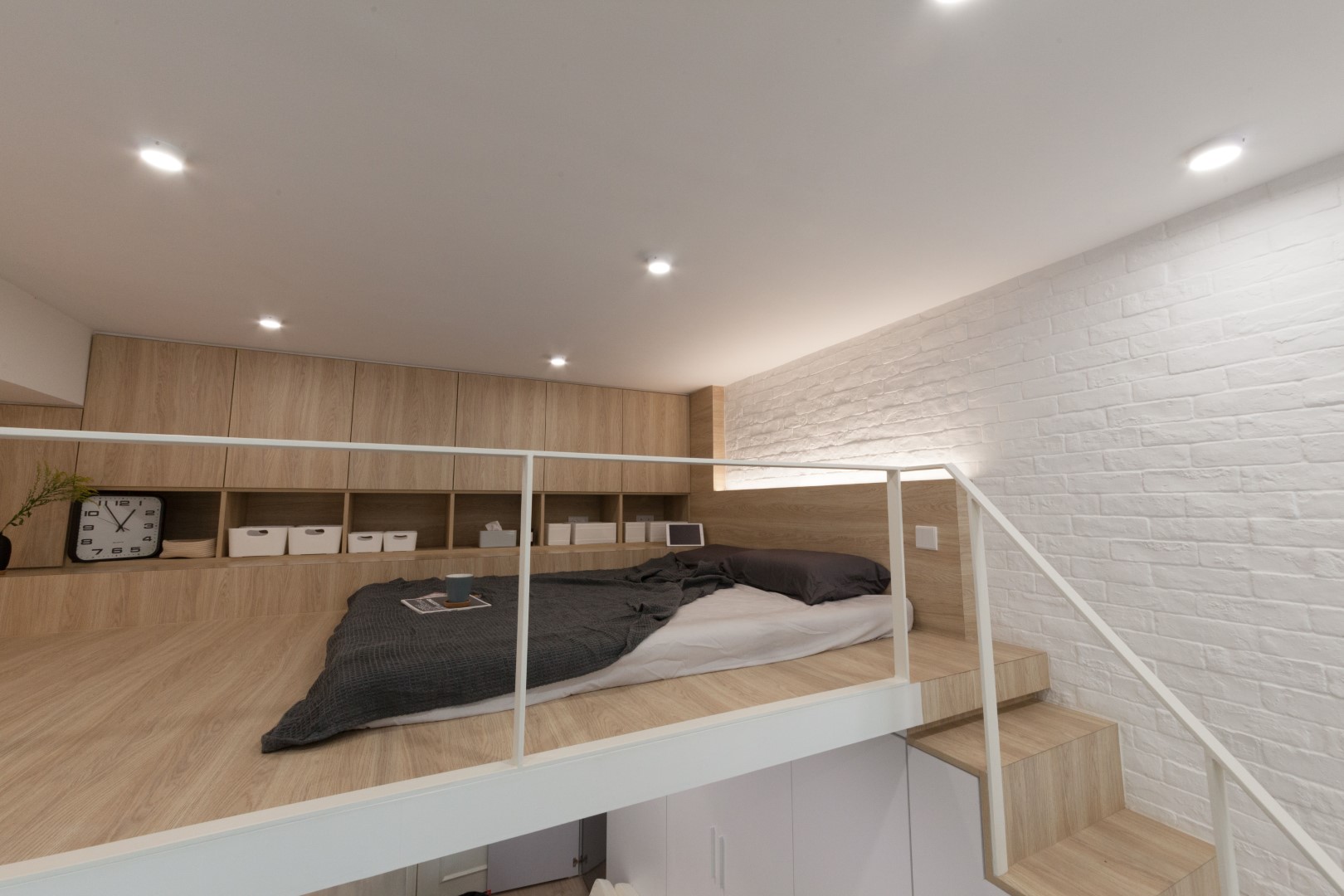 Interior Designer︰monoo interior Limited
3. Create wall niches
In addition to incorporating storage design within cabinets, utilizing wall niches is also a great method. In many modern building designs, gypsum boards are hollow, making it possible to carve out wall niches for storing small items and decorations. This is a convenient and suitable solution for keeping daily essentials and displaying decorative pieces.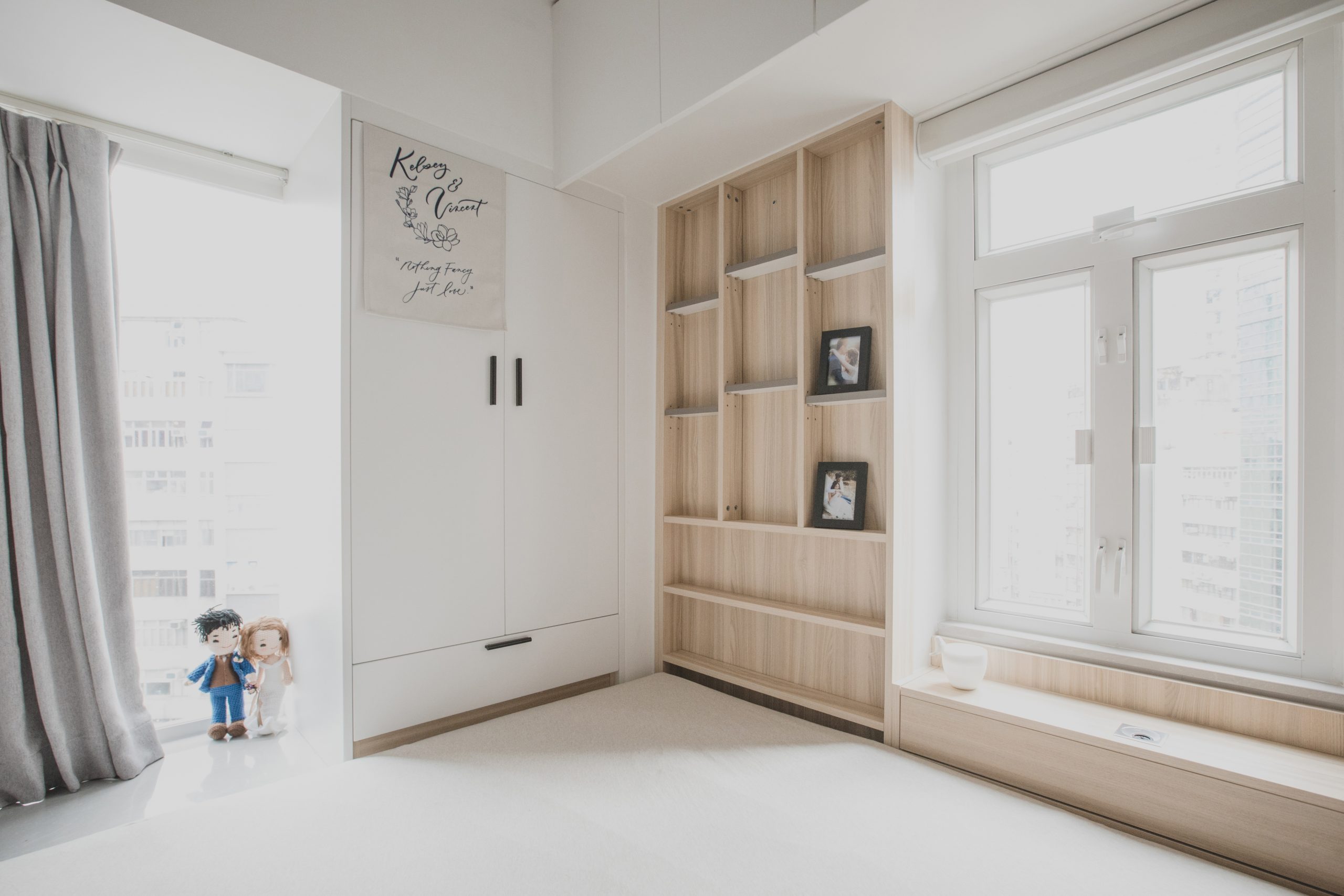 Interior Designer︰Stay Living
4. Make use of feature walls and color layering
Just because the room is small doesn't mean it has to be monotonous! Instead of trying to do too much, select one wall as a feature wall to add a personal touch to your bedroom. You can also incorporate furniture and decor items in the same color palette as the feature wall, using different shades to create layers within the space. This approach adds interest and character to the room without overwhelming it.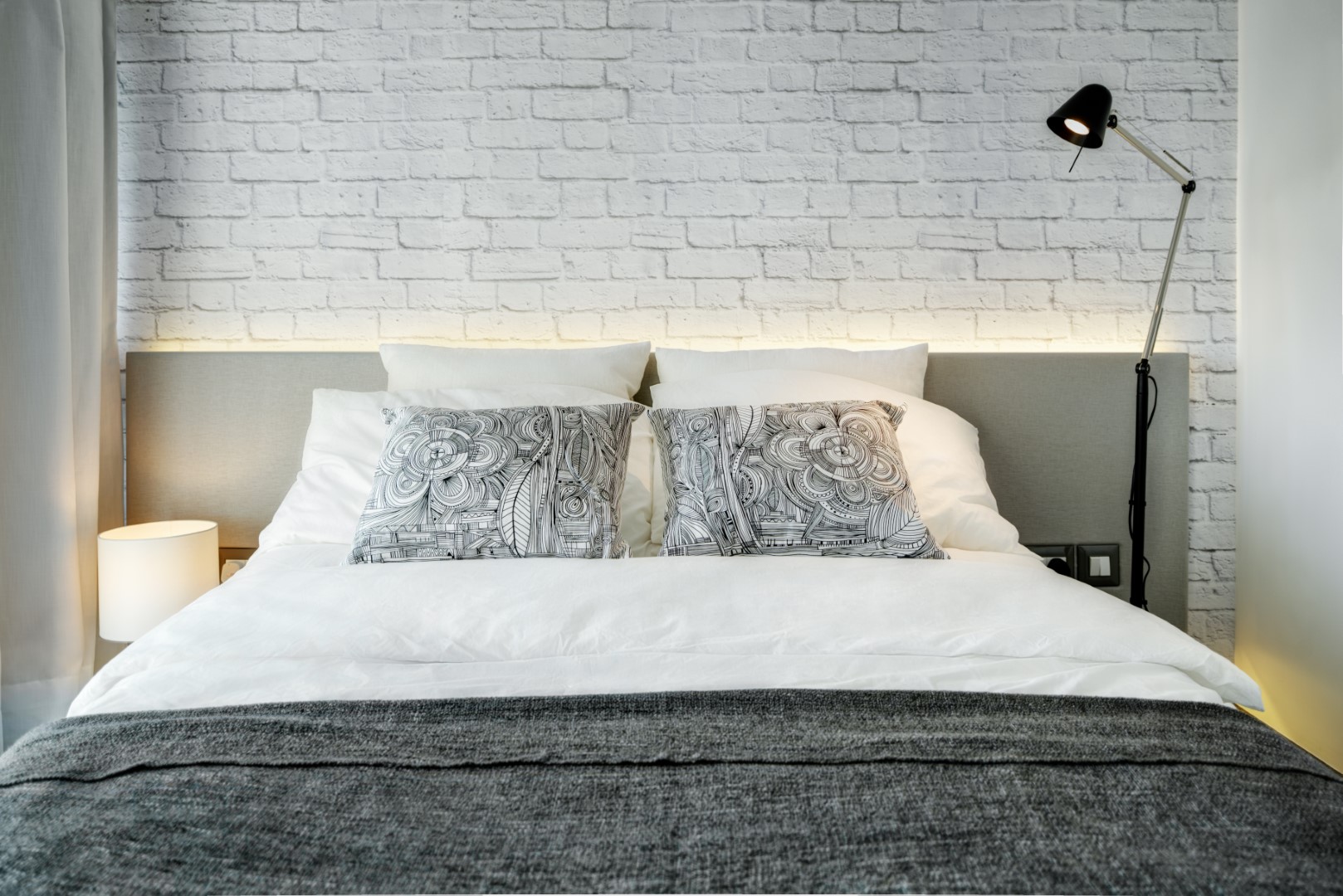 Interior Designer︰in Him's Interior Design
When choosing the color for a feature wall, it's advisable to avoid overly vibrant or bright colors. These can create a more oppressive feeling in a small room. Instead, opt for softer or muted tones that can still add visual interest without overwhelming the space.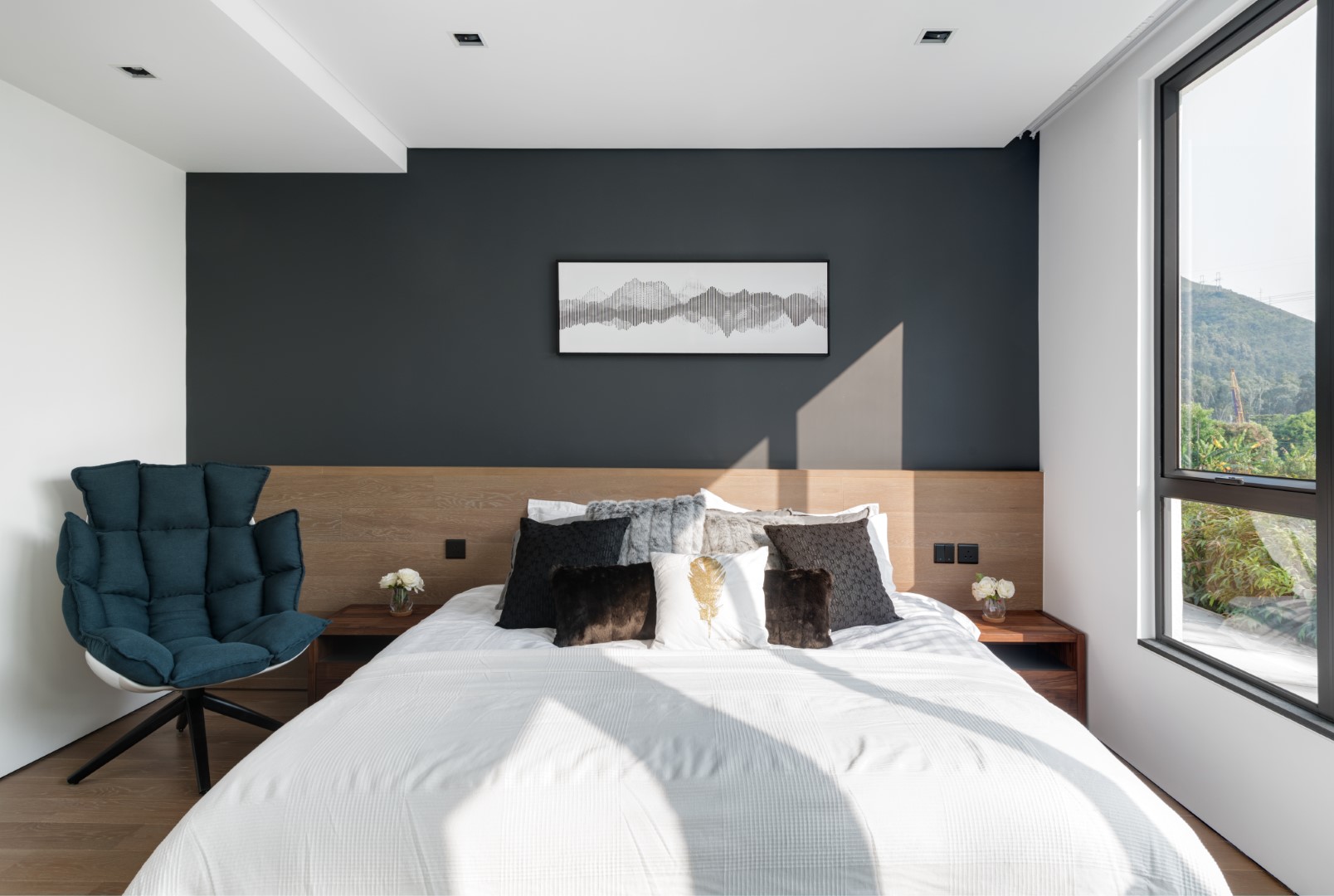 Interior Designer︰in Him's Interior Design
5. Place the bed in a corner
In larger rooms, beds are often placed in the center, but in a small room, this can be a waste of space. By placing the bed in a corner or against a wall, you can free up more space for a desk or storage cabinet. If you find the design too plain, you can add decorative elements such as wall hangings or artwork to enhance the visual appeal of the room.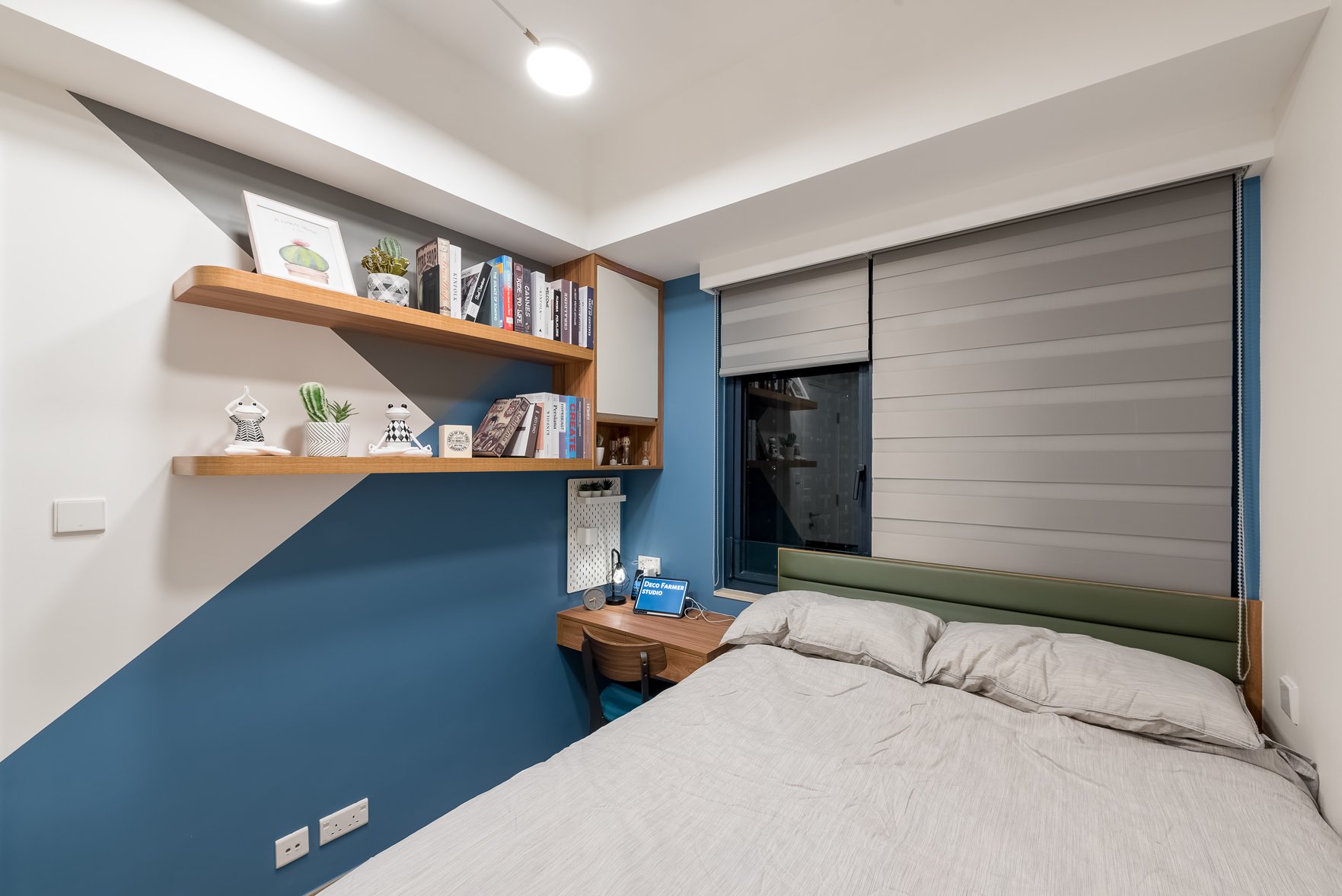 Interior Designer︰Deco Farmer Studio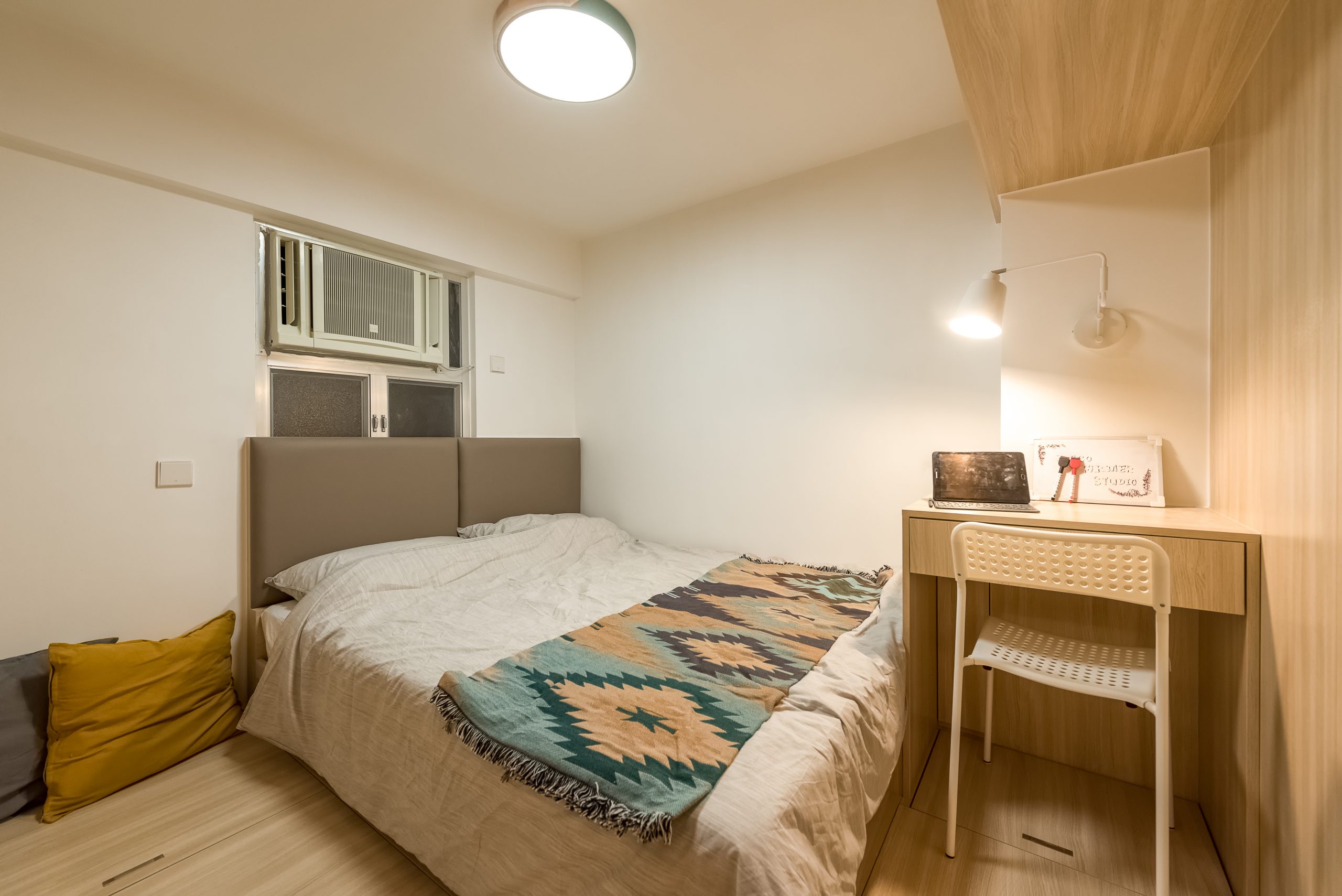 Interior Designer︰Deco Farmer Studio
Want your small room to be practical and beautiful? Use Designpedia matching service to choose the right interior design company and create a comfortable and peaceful new home! By selecting an interior design company recommended by Designpedia, you can enjoy the "Designpedia Guarantee", which includes various protections such as a guarantee of up to HKD 300,000, an extended warranty, and a 7-day unconditional refund, making your home renovation process hassle-free! Learn about the details of the "Designpedia Guarantee" and related articles! In "Brands", you can find high-quality furniture, appliances, home products, and home services! Designpedia users can also enjoy exclusive offers and shopping discounts provided by the brands. Redeem the benefits now and choose suitable home products!
Extended Reading︰
Being productive while working from home: 4 practical home
Goodbye to slippery floors! 5 Tips for designing practical
Create a Unique Home! 4 Tips for Pattern Design