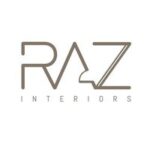 RAZ Interiors
RAZ Interiors Limited, Mai Hing Industrial Building, Unit 11, 7/F, block A, Kwun Tong
About RAZ Interiors

Rachel Poon and Zeta Chu established Draw Design Studio in 2013, and since then, have built an experienced team of interior designers. In just a few years, the design team has earned a reputation for innovation and excellence, receiving several major awards such as the Asia Pacific Property Awards and A&D Awards. This recognition is a testament to their design concepts, detailed planning, and execution, which have garnered high praise from international judges.

Draw Design Studio specializes in four categories: residential, show flats, clubhouses, and offices. They emphasize integrating architectural aesthetics into creative designs while also prioritizing modern beauty and daily life. The founders believe that design should not only be visually appealing but should also be emotionally engaging, creating high-quality designs that are both stunning and enduring.

Draw Design Studio's projects span across Hong Kong, China, and Australia. The design team adheres to the philosophy of "art inspiring life" and continues to create innovative and practical designs.
Frequently Asked Questions

CHECK OUT THESE SIMILAR FIRMS