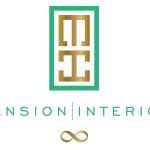 Mansion Interior Design
Mansion Interior Design Ltd, Hong Kong, The Peak, Mount Austin Rd, 20 Peak Garden
About Mansion Interior Design

Mansion Interior Design Ltd. provides comprehensive interior design and related services for home design, residential design, house design, office design and commercial design. We offer a comprehensive range of high quality services extending from design to construction, project management and post-construction maintenance for Residential, Office and Commercial project.

To choose our team as your renovation planner will bring you a NEW experience. Our project teams are all experienced and have established a long term and reliable relationship within.

Focusing on mix and match, modern style, minimal, classic style, art deco ideas with a good sense of interior design and taste, our experience designers will listen to you and suit your needs.
Frequently Asked Questions

CHECK OUT THESE SIMILAR FIRMS