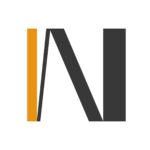 Impression Design Workshop
Room A-B, 8/F, Lucky Plaza, 315 Lockhart Road Wan Chai
About Impression Design Workshop

Established in Hong Kong in 2005, Impression Design Limited is specialized in the profession of interior design and renovation. Its scope of services ranges from residences ( Duplexes, villas, houses )and shops to hotel clubs and offices.

Works Design & Contracting Company Limited was then established in 2015 in China to undertake all businesses in the region and to act as a bridge between the two places.

With projects in all scales, we keep on gaining and broadening experience over the years --- seeking a steady business path while ensuring our client's interest is of our top priority.

Founder: Ray Cheng
(Bachelor of Fine Arts in Interior Design)

Ray has been interviewed by various magazines and newspapers with his award-winning designs.
Frequently Asked Questions

CHECK OUT THESE SIMILAR FIRMS