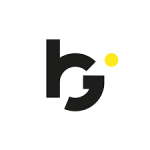 B.R.G. Interior Design
B.R.G. Interior Design, 12樓01室, Henley Industrial Centre, 9號 Bute St, Mong Kok
Rating

Reviews (23)

100.0% of this firm's reviews are verified with a signed renovation contract
A 'B'rilliant team with 'R'emarkable ideas and 'G'ood communication

Reviewed by Wong・Submitted 13 Aug 2022・ Project completed Jan 2022・Designer Raphael Wong

由BRG負責我們的家居裝修,我們感到很幸運; 當我們看到完工後的效果,更讓我們肯定第一次與他們溝通後,因印象甚佳的緣故而沒有邀請其他設計公司報價的決定是正確的。借用公司的英文名字作為我們對公司的感覺:BRG- A 'B'rilliant team with 'R'emarkable ideas and 'G'ood communication。 BRG有很好的團隊,在不同範疇都有專業同工負責,而且彼此配搭甚佳。設計師Raphael耐心分享設計的概念,令門外漢的我們對設計增添了不少認識。他亦按我們的預算,以勝價比高的原則,為我們介紹價錢合理及有質素的裝修材料。作監工的富哥,用心跟進工程、細心、盡責、不計較、事事以客為先,讓我們得到專業及優質的服務,而且很多問題均能提供解決方案。除他們之外,我們知道背後有些同事也在默默工作,作適時的支援。 在疫情下保持工程進度殊不容易,因傢俬及材料運輸深受影響,BRG花更多心思跟進和額外付出,盡量令進度不受影響,最終裝修效果比我們預期更好,他們還提供很好的跟進服務。 我們感到喜出望外的是掛畫問題,原本我們覺得結婚相片可能與家居設計不配合,但Raphael提出掛畫的設計概念,令我們既可擺放原先所有的掛畫,更讓整個設計錦上添花。 若我們的友好家居需要設計和裝修,我們會毫不保留地推薦B.R.G。

Reviewed by Ms. Wong・Submitted 24 May 2022・ Project completed Jan 2021・Designer Raphael Wong

"Wowwww" was my first response when I first laid my eyes on the newly completed project. The craftsmanship, the attention to details, the design, the nuance and the practicality! I am more than happy with the work this professional team has delivered!"

Client oriented, responsive and communicate in timely manner

Reviewed by mr. T・Submitted 24 May 2022・ Project completed Jan 2021・Designer Raphael Wong

BRG is a very client oriented designing company. The team is willing to listen to client's requests and is able to embed the elements in their design. The team is very responsive and is able to communicate the construction progress to client in a very timely manner. I would highly recommend BRG to anyone who would like to tallor make a warm and comfortable home.

About B.R.G. Interior Design

B.R.G is a top-notch interior design brand found and based in Hong Kong. We understand Hong Kong people's concerns in house renovation or refurbishment due to a significant rise in housing mobility in this high density international city. Every move would amount to a huge waste for house owners to dispose of everything and rebuild afresh, hence the reason for our service. B.R.G. was born out of a need to help house owners remodel their space in such a way that it speaks with class at an exceptional designed result. Through our innovative design and space management, we will present a blueprint of your dream house. You would no longer have to rebuild everything from the ground up once again as we expertly plan out the dimensions of the area in which you are interested in renovating.

B.R.G. has provided interior design services to over 200 clients in the past two years. We plan the space with different elements to express the personality of the guests, achieve harmony and coordination of "people . house". "Human-centered design" is the design focus of B.R.G, thus we would be there every step of the way to provide you a wholesome & stress-free experience, meanwhile ensure a premium outcome.

B.R.G. has a broad spectrum of services. In addition to office and restaurant design, residential design and visual marketing are also our focus. Our experienced manufacturing unit and design team also work on custom-made furniture to create unlimited possibilities in your space. A furniture customized to project not just for the surroundings, but the clients' charisma, dreams and aspiration too. B.R.G.'s services do not just stop there. We also help clients to match accessories, source and place them in the right setting. Whether it's a home, a store, or an office, we aim to provide affordable luxury furniture designs and accessory matching. At B.R.G, we assure offering clients the best design experience and services that they can ever get out there. Besides creating space that speaks volumes of design quality at affordable prices, our passion for remodeling also drives us to use furniture perspective to create human-centered designs that speak your mind.
Frequently Asked Questions

CHECK OUT THESE SIMILAR FIRMS