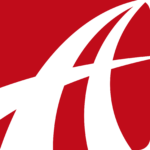 Art Deco Design
Art Deco Design, 3/F, Kai Kwong Commercial Building, 332-334 Lockhart Road, Wan Chai
About Art Deco Design

We were established in Hong Kong in 1990. We specialise in the creation of space management in a wide variety of environments including urban, commercial branding, residential and retail design.

"Design is a combination of original elements and creativity. It has to be functional, beautiful and practical, more importantly, every design should serve a purpose." - Tony Chu, Chief Designer, Art Deco Design Limited

The Design team is a group of enthusiastic interior designers and construction experts who dedicate to creating the highest value for clients, creating a warm and contemporary style that combines artistry with functionality.
Frequently Asked Questions

CHECK OUT THESE SIMILAR FIRMS