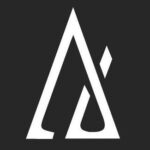 Aims Design
North Point, King's Rd, 367-373號14樓A室 Max Share Centre
Rating

Reviews (15)

100.0% of this firm's reviews are verified with a signed renovation contract
Reviewed by Ms Yan・Submitted 5 Oct 2022・ Project completed Jan 2022・Designer Desmond Lee

施工質量讓我非常滿意,在此深表感謝!並祝貴公司事業蒸蒸日上!

Reviewed by . Wong・Submitted 13 Sep 2022・ Project completed Jan 2022・Designer Desmond Lee

裝修後的清潔可以做得再徹底一點。

Reviewed by Ms Chan・Submitted 22 Aug 2022・ Project completed Jan 2022・Designer Calvin Lee

👍

About Aims Design

Service from the heart, with sincerity and a focus revolving around quality customer service, our aim is to create a space where our guests will feel at ease in the surroundings.

With more than 10 years worth of interior design and renovation work experience under our belt, we still treat every project like it was our first, listening first and then constantly honing our skills, introducing new technology and design into our repertoire.

Regardless of the scope or size of the project, the whole team from the front office to the designers and craftsmen all take pride in ensuring the projects are completed to high standards of Aims Design.
Frequently Asked Questions

CHECK OUT THESE SIMILAR FIRMS