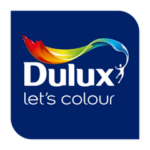 Dulux 多樂士
細節.決定差別 Dulux, details make the difference!

前身為ICI漆油的阿克蘇諾貝爾漆油有限公司,是全球最大的漆油及塗料生產商 – 阿克蘇諾貝爾的成員之一,在香港裝飾漆油市場佔一領導席位。阿克蘇諾貝爾以科技及創新為本,與ICI結合經驗及專業所長,不斷開啟伸展業務的機遇及改善的空間,為消費者開發新產品,探索家居色彩潮流,讓他們利用不同色彩建構理想安樂窩。我們的使命,是生產繽紛及具備品質優良的漆油,讓消費者在美化家居之時,健康及環境亦得到全面保障。
歡迎進入我們的多彩國度,盡情發揮您的無限創意,盡現夢想色彩!
Akzo Nobel Paints Limited, formerly known as ICI Paints, is part of the largest global paints and coatings company, AkzoNobel, and holds a leading position in the decorative paint industry in Hong Kong.
Technology and innovation have always been at the heart of AkzoNobel. With the integration of ICI and AkzoNobel, we can now leverage on experience and new expertise to open up substantial opportunities for business synergies and improvements.
We are continually developing new products and exploring the hottest colors, providing inspiration and innovation for consumers to fill their dream homes with colors. Our mission is to produce outstanding, colorful paints that enable consumers to paint their homes and enrich their lives – without harming health or the environment. Welcome to our world of color. Free your creativity, and work miracles with visual delights!
Top Pick